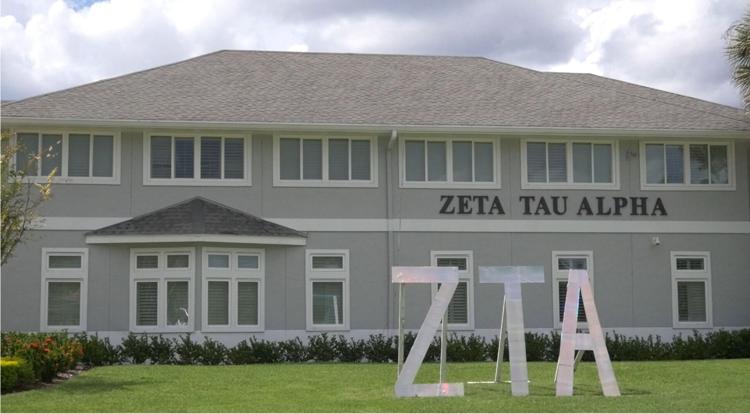 UCF placed sorority Zeta Tau Alpha and fraternity Sigma Alpha Epsilon on interim suspension for holding large gatherings that ignored the university's COVID-19 policies and guidelines on Sept. 9, according to a press release.
The UCF Golden Rule Student Handbook defines interim suspension as an immediate, temporary suspension from the university until a Student Conduct hearing is held.
UCF spokesperson Heather Smith said in the press release that Zeta Tau Alpha followed the school's process for applying to host an on-campus event, but the event was still pending a decision from UCF when they decided to hold it anyway.
"The event also willfully disregarded the university's COVID-19 policies and guidelines," Smith said in the release.
The news release also stated Sigma Alpha Epsilon was placed on interim suspension on Sept. 9 after the university accused it of hosting a large off-campus gathering.
The suspensions came after the university placed all residents of three sororities under quarantine starting the weekend of Sept. 4, according to a statement from UCF spokesperson Chad Binette.
Binette said in an email that the quarantine affects 79 women who live at the houses belonging to Zeta Tau Alpha, Kappa Alpha Theta and Alpha Epsilon Phi.
Residents are asked to stay mostly in their rooms while quarantined, access their classes virtually and receive food via deliveries, according to UCF's COVID-19 guidelines.
Sixteen of the women have confirmed COVID-19 cases, according to university correspondence sent by email Sept. 10.
In addition to the two Greek houses' suspensions, Smith said the university placed two students on interim suspension.
One student allegedly did not remain isolated after testing positive for COVID-19 and another hosted large social gatherings off-campus that violated the school's guidelines, according to Smith. 
NSM Today reached out to Mackenzie Doege, president of the Panhellenic Council, who declined to comment.
Prior to Labor Day weekend, Maribeth Ehasz, vice president of Student Development and Enrollment Services, sent an email to all students outlining UCF's emergency COVID-19 policy regarding student conduct.
"Students must not engage in conduct that could endanger the health, safety or well-being of others," according to the policy. "Student organizations who receive approval for face-to-face events must follow health guidelines and model good behavior."
Ehasz said she is confident in the support systems set up around the university that encourage wearing a mask and social distancing, but she is not certain students will make good choices when they leave campus.
"It's off-campus where everyone's definitely on their own," Ehasz said. "There are other enticements, like apartment complexes wanting to engage students. Those activities will impact not only the students participating but also students on campus and the greater community."
Amanda Klein, junior environmental studies major and sorority member of Chi Omega, said the Greek chapters deserved suspensions.
"Everyone on campus mostly follows the rules and is really respectful," Klein said. "But I've seen stuff on social media of people partying like coronavirus doesn't exist."
Ehasz said student organizations who do not comply with UCF's COVID-19 response policies would face disciplinary action.
"Students found to have hosted social gatherings on or off-campus that create a public health risk could be placed on interim suspension and face other sanctions, potentially as severe as separation from housing or the university," Binette wrote in an email.
Students, faculty and staff can utilize the school's online IntegrityLine to report noncompliance.