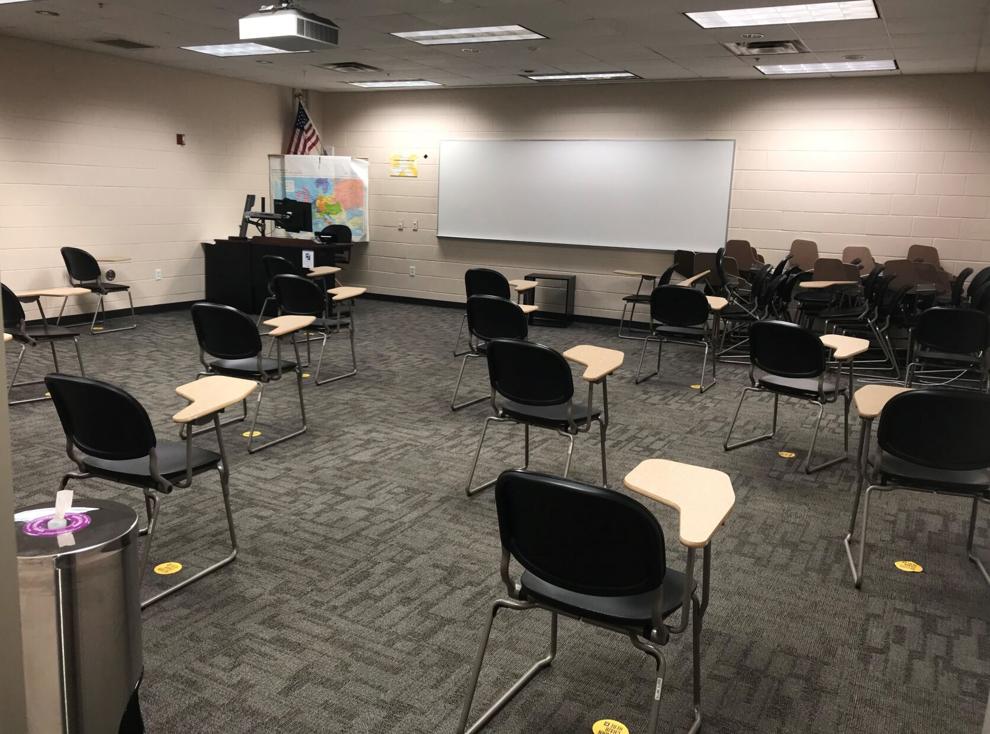 UCF students continue to struggle with adjusting during the pandemic due to the absence of social interaction with their classmates and professors.
Sophie Govin, a sophomore psychology major, said she and other students are missing the opportunity of building bonds with others, the college experience, and in person professor mentorship.
Despite the 1,000 face-to-face classes that were added this spring, 81.4% of UCF classes are still online. That's nearly a 50% increase from spring 2020 when about 31% of classes were online.
Dr. Kristin Horan, a psychology professor in UCF's College of Sciences, said her students missed the face-to-face mentorship component and speaking with her about their future, graduate school plans, and career plans. She said students also felt more isolated, and some experienced disruptions in housing and finances.
"Not only is college a stressful time in general," Horan said. "But then you add in those extra stresses, and it really did disrupt student well-being."
Dr. Pierre Lubold, a professor of psychology at Valencia College said in a phone interview that the college experience is a crucial role in psychological development. He said Erik Erikson's Identity vs. Role Confusion is the first stage students ages 15-25 go through.
"Identity, we learn that by exploring," Lubold said. "It might be hard to explore through Zoom."
He said one's political thinking, sexuality, what organizations and clubs they want to be a part of, and their hobbies and interests all shape an identity.
Dr. Jason Chesnut, a psychology lecturer in the College of Sciences, said he thinks the college experience is invaluable to students.
"Sporting events, Spirit Splash, joining a club […] It connects you to the community of your university," he said.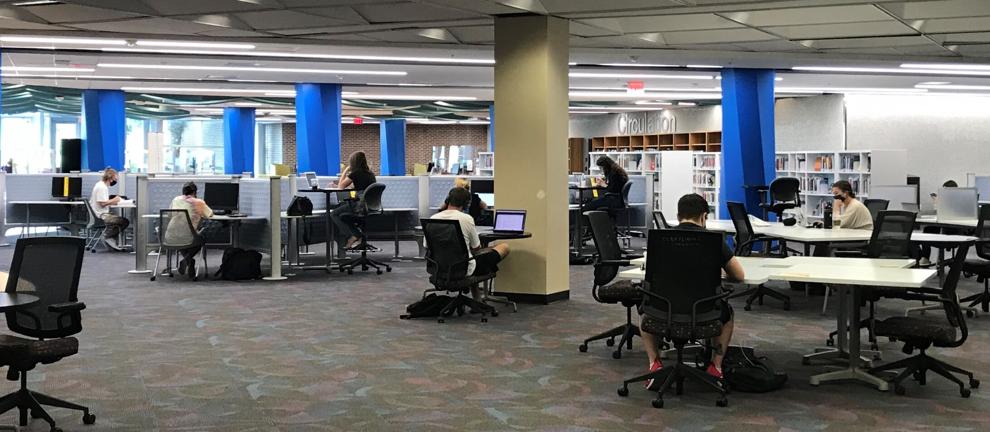 Lubold said if someone fails to explore those things, it can lead to role confusion such as what role they will play in the world. He said the next stage that students face is Erikson's theory of Intimacy vs. Isolation.
"Don't those two words say a lot about the pandemic?" Lubold said. "Young people who chose college often meet that need for intimacy in college, that need to share with others, and the pandemic shut that down fast."
He said it's a moratorium, a developmental pause that was thrust upon the younger generation.
Govin said she can relate because when people don't have social interaction in person, it becomes very difficult to form meaningful relationships.
"When you're seeing somebody through the screen, I almost feel like there's a wall in between you and the person," Govin said. "You know, the conversation stops there once the Zoom meeting ends."
Besides students forming their identities and building relationships, senior clinical psychology major Wildaliz Martinez said it's been difficult to adjust to not being on campus. She said motivation is an obstacle since all of her classes are online. 
"Even sitting at the library, and you see other people working, it kind of triggers you to the do the same," Martinez said. "But when you're stuck at home you don't see that."