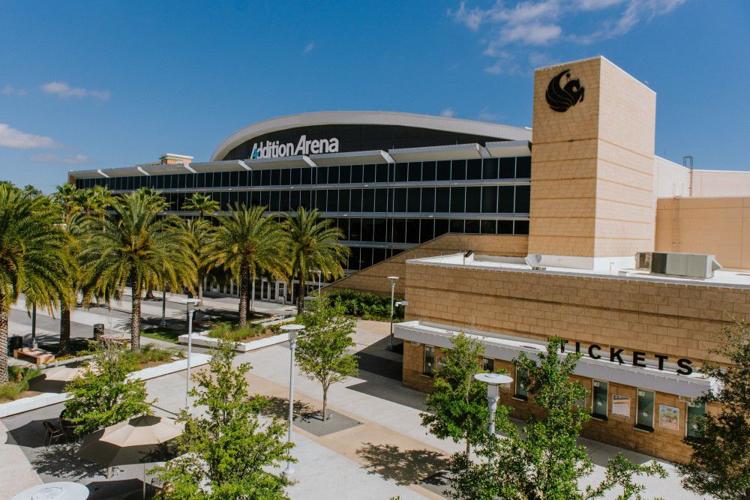 Interim President Thad Seymour Jr. announced in an email to students Wednesday that UCF is organizing a virtual commencement ceremony for spring 2020 graduates.
"Our graduating seniors and their families will be happy to know that we have continued to explore alternative ways of celebrating this important milestone," Seymour Jr. said in the email. 
The announcement came after UCF canceled its in-person graduation ceremonies over concerns of the COVID-19 pandemic.
Spring 2020 commencement ceremonies were previously scheduled for April 30 through May 2. The virtual ceremonies will continue on the same dates, according to the email.
UCF seniors reacted with feelings of anger and disappointment to the news, especially students who will be first generation college graduates.
Senior business and finance major Victoria Black will be the first person in her family to graduate from college. She said that her family was looking forward to seeing her walk across the stage.
"I have worked so hard both in school and out of school to get where I am and I feel like it's not enough for them to just do a virtual ceremony," Black said. "Now my 92-year-old grandmother won't even get to see me walk across the stage and receive my diploma."
Senior health sciences major Camari Mike is the second person in her family to graduate from college. She said walking across the stage is a major accomplishment for her and her family.
"It's very unfortunate that my family cannot come together and celebrate this huge accomplishment," Mike said. "[The virtual graduation] is really unrealistic."
Some students said they feel that a virtual graduation would not amount to all of the struggles they went through to get to this point in their college career.
Interdisciplinary studies senior Liselle StLouis said she had a hard time getting through school and walking would have meant everything to her.
"Well there were times where I failed classes and had to repeat them," StLouis said. "I believe walking across the stage signifies all the struggles, constables that I have overcome and the accomplishments I've had the years." 
Senior health sciences major Kyle Andrews said he dedicated a lot of time to UCF over the years by missing out on a lot of personal things. He said graduating "would have validated all the hard work" he's done.
"I've missed social events and family gatherings due to my choice to come to UCF and obtain my degree," Andrews said. "I've had many sleepless nights stressing about exams and homework and somehow juggling that with a full-time job. I couldn't wait to finish."
Seymour said in the email that UCF is discussing other ways to celebrate graduates "at a special rescheduled ceremony later this year."
Some UCF students said that waiting until later in the year would be "too late."
"At that point I will have already started law school and will be on a new chapter in my life," Black said.
Senior aerospace engineering major Andrea Maskiell said she thinks if UCF reschedules graduation, doing one in the fall would not be ideal.
"They are going to have a fall graduation too and I think it will just be a mad house," Maskiell said.
Maskiell also said rescheduling a later graduation would be a problem for life after college.
"It may be an issue for kids who get jobs out of state or move back home," Maskiell said.
Andrews said he also thinks a rescheduled graduation wouldn't be ideal because people will have careers later in the year.
"I fear that spring graduation attendance will be low due to traveling expenses and low interest," Andrews said.
Seymour said details on both the virtual and rescheduled graduations are still being discussed and will be available at a later date.