The U.S. National Science Foundation has awarded a grant of almost $2.9 million to UCF for cybersecurity scholarships.
Yan Solihin, director of UCF's Cyber Security and Privacy Cluster and professor in UCF's Department of Computer Science, said that the grant will go towards cybersecurity scholarships for graduate and undergraduate students. NSF's Scholarship for Service Program, CyberCorps, will be giving out the scholarships in the fall of 2021.
Solihin said that UCF received this award because of their National Center of Academic Excellence in Cyber Defense Education and Research.
Solihin said a total of 22 undergraduate, graduate, master's, and doctoral students will be awarded scholarships over the next five years. He said scholarship recipients must follow specific guidelines for their employment after graduation.
"After graduating, recipients must work for either a federal, state, local, or tribal government organization in a position related to cybersecurity," Solihin said.
He added that they must also work at the government organization for the same period of time they received the scholarship.
Muhammad Saad, a student in the UCF Cyber Security and Privacy Cluster, said that this scholarship is coming at a very crucial time.
"Provided that we are moving into a digital space where we are putting a lot of money online, we really might be facing a crisis in the future, or likely something that could go wrong," Saad said.
Saad said that many people are oblivious to all the possible cyber attacks that they could experience every day. He said that for this reason, there must be more professionals in the cybersecurity field to prevent such attacks.
"For people like me, our jobs is to make sure that we are at least par with the adversaries and we know what wrong can happen," Saad said.
Saad said he thinks a scholarship like this one is perfect for the country's demand for cybersecurity jobs.
"I see the point of encouraging employment at government agencies, because they really own critical infrastructure which needs an extra high level of protection from cyber attacks," Saad said.
UCF's Cyber Security and Privacy Cluster started in 2017 and now has 17 undergraduate students, four master's students, and 45 doctoral students. 
Launching alongside the CyberCorps scholarships this fall is UCF's Master's in Cyber Security and Privacy degree program.This master's program will be in the College of Engineering and Computer Science and is in the Computer Science Department.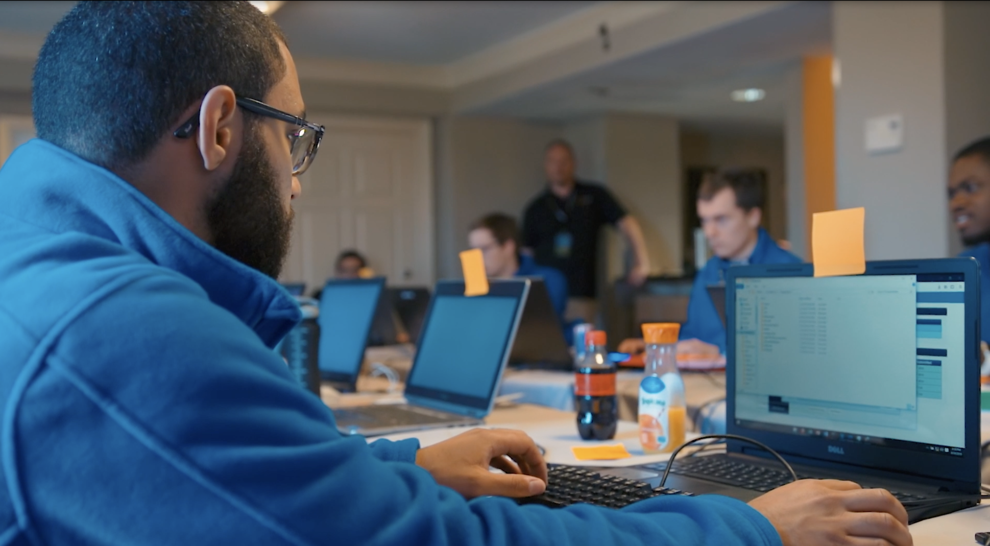 The Master of Science will have two tracks. Track one is a technical track designed for students who want to become advanced cybersecurity and privacy professionals. On the other hand, track two focuses more on interdisciplinary studies and is for students who want to become managers or administrative personnel of cybersecurity and privacy operations.  
Cliff Zou, an associate professor in UCF's Department of Computer Science and co-principal investigator on the CyberCorps award will work directly with the program.
Zou said that the primary goal of scholarships and the new program is to select the top students into cybersecurity learning and research to help them find internships and jobs in federal, state, local, or tribal government organizations after graduation.