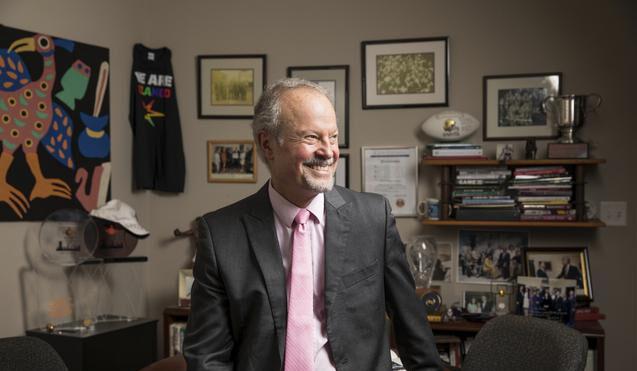 One UCF professor said he is combatting race and gender issues in sports, just like his father did before him.
Richard Lapchick, UCF DeVos Sports Management Program vice president, founded The Institute of Diversity and Ethics in Sport (TIDES) which started as a resource for issues relating to race and gender at all sports levels.
Lapchick said he uses the sports platform to lead the fight against racism and sexism by assuring diversity on the staff and teams.
"It's the umbrella for the work we do on racial and gender hiring practices," Lapchick said. "We try to put pressure on college athletic departments to make sure their student athletes are getting the education they're promised and making sure more women and people of color are hired." 
Lapchick said having equal representation is crucial in sports because of the industry's diversity.
"We're talking about the most diverse workplace in America, when we talk about professional sport," Lapchick said. "So, it would be wrong not to have the representation of people of color in leadership positions of teams, league offices, and college athletic departments."
He said battling social injustices is simply continuing the efforts of his father, Joe Lapchick. He spoke about his father's experience with race in the early years of the NBA.
Lapchick said his father played with the Original Celtics team in the 1920s and 1930s. When his father retired, he coached for the New York Knicks and drafted the league's first African American player he faced some racist backlash. The player's name was Nat Clifton, better known as Sweetwater Clifton.
"For several years, I'd pick up the extension phone, my father not knowing I was listening, and it was racial epithet after racial epithet hurled at him," Lapchick said. "I didn't know what that meant, except that a lot of people didn't like my best friend."
Lapchick said it wasn't until he grew a little older he realized the issues his father was fighting.
Initially, he said he dreamt of being like his father as an athlete — and later on as being someone who stood for justice. When Lapchick was in eighth grade, he said he was recruited by one school. He declined, but eventually became friends with the coach and was invited to play in his summer camp.
"At that camp, he had five white guys, a black guy and myself," Lapchick said.
He said one of the players was hurling the "N-word" at the black man for three days until Lapchick said he challenged him.
Lapchick said he decided then to make it his life-long journey to fight social injustices. He said the man he stood up for became a lifelong friend and well-known NBA player, Kareem Abdul-Jabbar.
Another longtime friend of Lapchick is former colleague Floyd Keith, who said he recalls a time that made him realize how important social injustices are to Lapchick.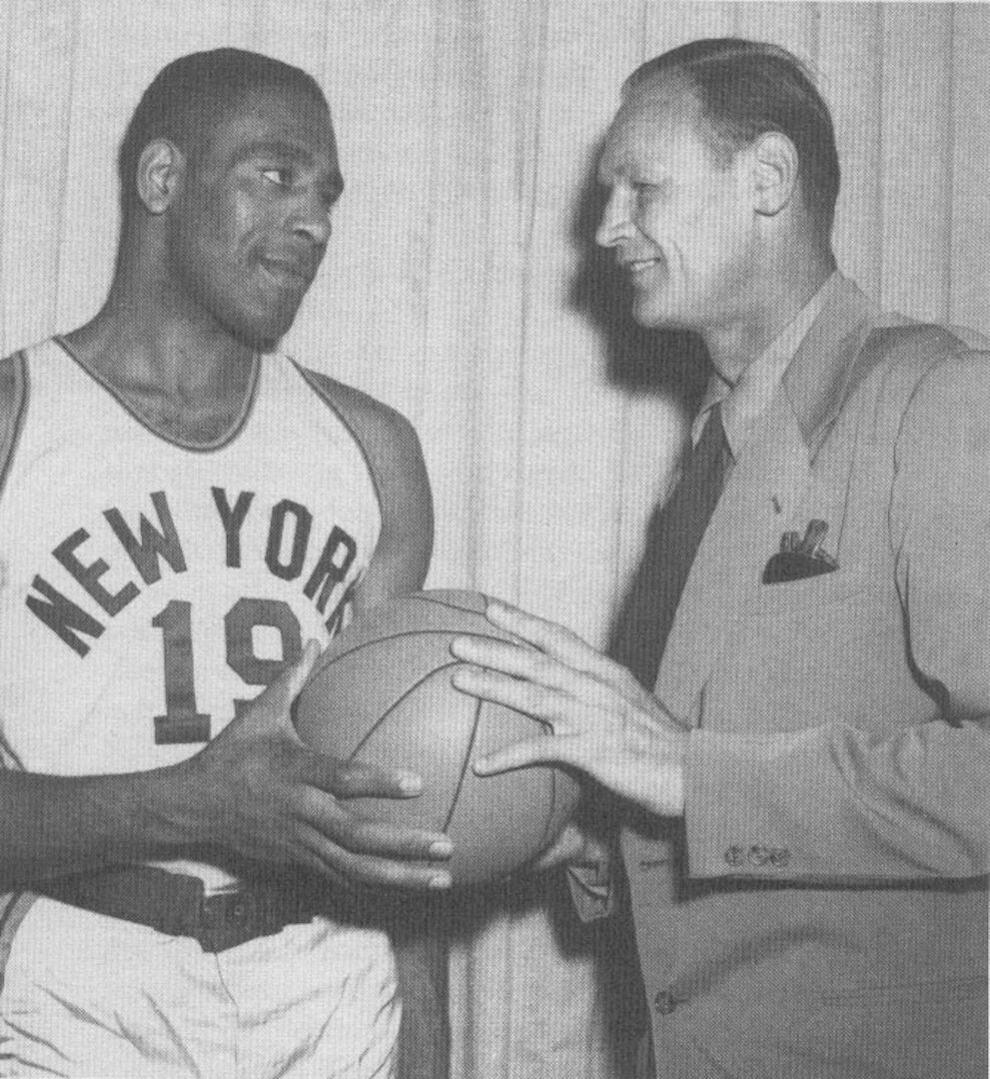 Keith said Lapchick told him of a racial incident in 1978 where two masked men attacked Lapchick in his office after returning from Nashville, Tennessee, where he was leading a protest against a tennis team from South Africa coming to the United States.
Lapchick said South Africa was one of the most racist countries in the world at that time. He said he made speeches and talked to many people about not allowing the team in the country.
That night Keith said two men broke into Lapchick's office, attacked him and carved the "N-word" into his stomach.
"I thought to myself this guy doesn't need to be doing this," Keith said. "The world needs more people like him."
Lapchick said the attack caused him liver damage, kidney damage, a hernia, and a concussion. He said he decided that night in 1978 he would spend the rest of his life using the sports platform for fights against social injustices.
"I knew lying in the hospital bed that night people had gone to lengths to try to stop my dad and me," Lapchick said. "I would spend my life using the sports platform to address social justice issues, and that's what I've done for 45 years."
Lapchick said he is continuing his fight at UCF. He speaks to organizations across the country and encourages people to speak out and stand up.
Lapchick said it is especially crucial for athletes to combat social injustices and stand with organizations like the Black Lives Matter Movement. The movement is in efforts to combat and counteract violence inflicted on Black communities.
UCF alumnus Matt Milon was part of the DeVos Sports Business Management Graduate program and is a former UCF men's basketball player.
"What is most memorable about him is his kindness and ability to have a conversation with anyone," Milton said. "He has so many unique stories and experiences, which makes him an amazing leader. I wanted to emulate how he treats everyone with respect, kindness and humility."
Lapchick said he and TIDES urge sports organizations across the country to adopt gender and racial report cards.
"[Report cards] measure hiring practices in both pro sport and college sport," Lapchick said. "Our organization has done a tremendous amount of diversity and inclusion training during this period of time." Lapchick said.
Lapchick said the work he is doing is critical in a period of time, like the present.