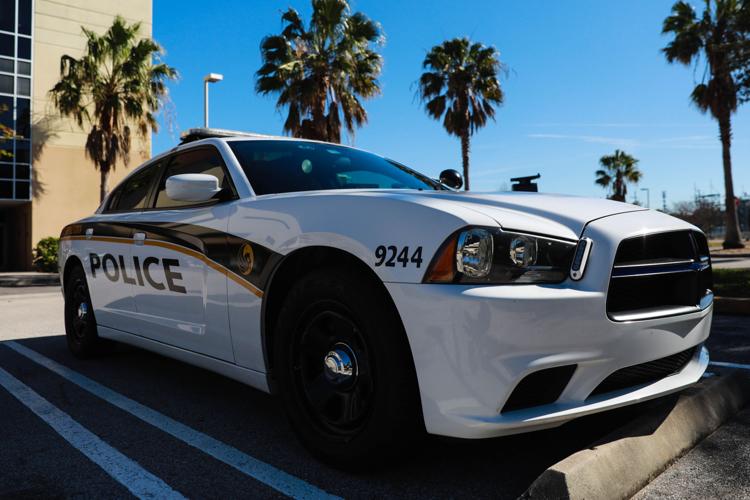 About two years ago, sophomore psychology major Kassandra Butler was driving home from a friend's house when she got pulled over by a police officer.  
"When he asked for my driver's license and registration, I asked him why he pulled me over," Butler said. "He said, 'I don't know yet.' I asked again to make sure I was hearing him correctly, and again he said, 'I don't know yet.'"
Butler is an African-American woman who said this was the first time a police officer had pulled her over for no apparent reason. 
"I stop at every light," Butler said. "I haven't ever gotten a ticket in my life. I was like, 'I'm good,' but then this happened and I was like, 'OK. Maybe I'm not so good.'"
Butler isn't the only person that has gone through a situation like this.
According to the "Stanford Open Policing Project" study released last month, police stopped black and Latino drivers more often than white drivers based on less evidence of wrongdoing. 
The study looked at over one million police traffic stops around the U.S. between 2011 and 2017 and looked specifically at the time of day and the race of the person they stopped. 
According to the study, black and Latino drivers were searched more often than whites "for no apparent reason," while white drivers were more likely to "possess contraband."
The study found 36 percent of white and black drivers were found to have contraband, while Latinos had 26 percent. 
UCF Police Department Chief of Police Carl Metzger said he is trying to avoid the issue of racial profiling around UCF by providing training for his officers. 
"We offer training about every two years on fair and impartial policing," Metzger said. "All of our new officers get it as well as our existing officers."
Metzger said the training focuses on recognizing implicit bias. Harvard University's Project Implicit website, which focuses on educational research studies, describes implicit bias as a bias that people are not consciously aware of or can control.
"Implicit bias is a real thing," Metzger said. "You have it, I have it, we all have it. We can't let it influence the way we treat people and make decisions."
Metzger said the fair and impartial policing course aims to teach officers how to handle their implicit bias.
The course is provided by CEO of the Fair and Impartial Policing Program Lorie Fridell, who Metzger said is known as one of the country's most renowned experts on bias policing training. 
"We've had her come in, and she's trained all of our police officers, our commanders and our community partners as well," Metzger said.
Metzger said he believes that this training has helped his staff in numerous ways. 
"Old school officers that are ready to attend the training say, 'Why do I need this nonsense? I am not a racist,'" Metzger said. "Then they attend the training, they come out and they say, 'Wow. That's real stuff. It's data-driven and it's proven by research. I wish I had this a long time ago.'"
Metzger said he believes that not only police could use this training, but anybody in any occupation.
"Not allowing that bias to creep in and influence your decision-making relates to any job," Metzger said. "Implicit bias can impact anyone. So really, I think this training would be a wonderful thing for anyone at UCF to have."