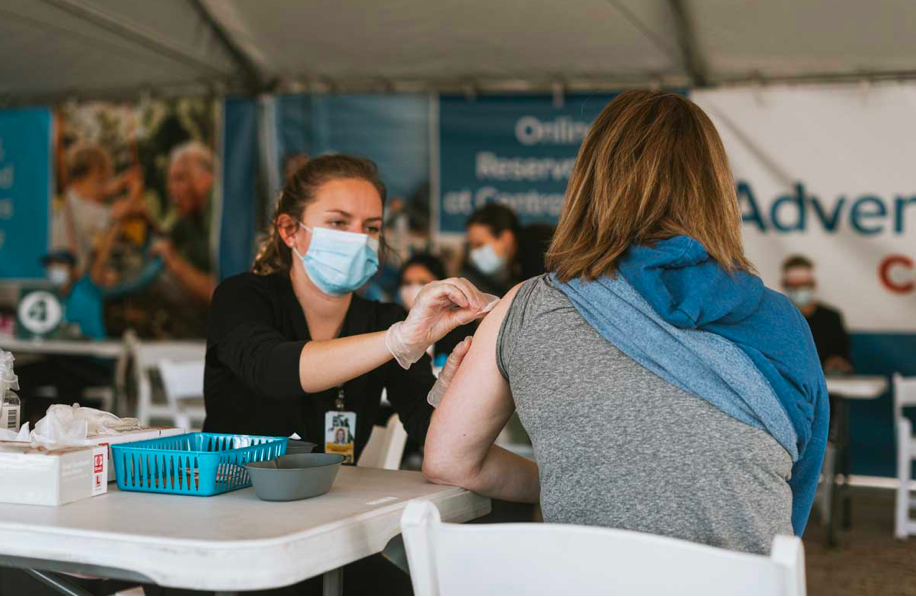 Nearly 200 UCF student nurses are helping administer COVID-19 vaccinations around Central Florida and gaining hands-on experience in the field. 
UCF joined a nationwide effort, led by the American Association of Colleges of Nursing, to engage nursing school students and faculty in the work underway to administer the vaccine and educate citizens. 200 student nurses from UCF's main, Cocoa and Daytona Beach campuses are serving at five community vaccination sites. The sites include partnerships with local hospital such as Advent Health and Orlando Health. 
Students are responsible for providing doses of the vaccine to those eligible under the Florida's executive order. The order includes people 50 years of age or older; K-12 school employees 50 years of age and older; sworn law enforcement officers 50 years of age and older; firefighters 50 years of age and older; healthcare workers with direct patient contact; long-term care residents, and patients deemed to be vulnerable.  
Florida Governor Ron DeSantis will lower the Covid-19 vaccine age to 40 starting Monday, March 29 and to 18 on April 5. 
Senior nursing student Katherine Moya-Boquin was among the first students deployed to a local community site from the UCF main campus, and estimates she gave nearly 60 vaccinations during her first shift. 
"I was very nervous when I found out I was going to be giving out the vaccine, but I felt prepared, and appreciated the fact I will finally gain hands on experience in the middle of a pandemic," Moya-Boquin said.
UCF nursing internship experiences coordinator Kate Dorminy said each student is well trained to administer vaccines and completed the appropriate procedures. 
"The program has mannequins and practice equipment, with built muscles and arms," Dorminy said. "All of these different body parts allows students to practice and develop those skills which are then coupled with didactic courses to proceed in a live setting with live patients." 
Moya-Boquin said with her NCLEX board exam approaching and the realization of really being a nurse in the field, every little bit of hands-on experience any nursing student can get with real live people is valuable. 
Dorminy said the goal is to provide all students who plan to graduate this spring with the opportunity to participate in at least one vaccination administration.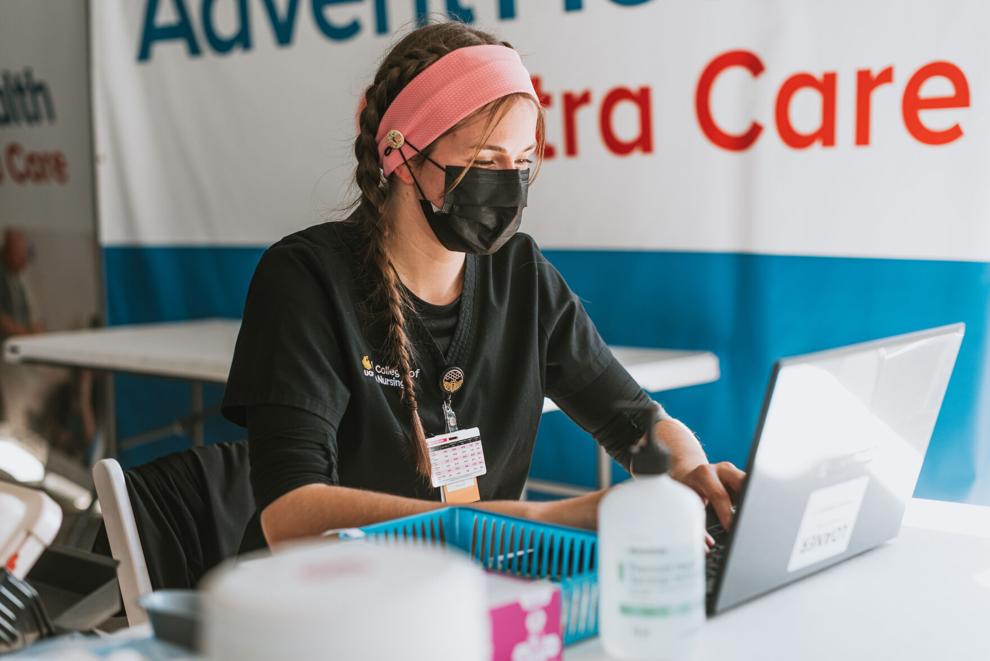 In addition to providing the vaccines, students are responsible for ensuring documentation is properly completed, answer questions, and monitor patient recovery areas. Dorminy said in addition to the practical skills, students are learning time management, organization, and rapport building. 
"I am participating in such a historic moment," Moya-Boquin said. "To know that I was one of the many healthcare workers to administer a vaccine, the COVID-19 vaccine specifically, means so much to me and I will always value the fact I am apart of such a historic effort."