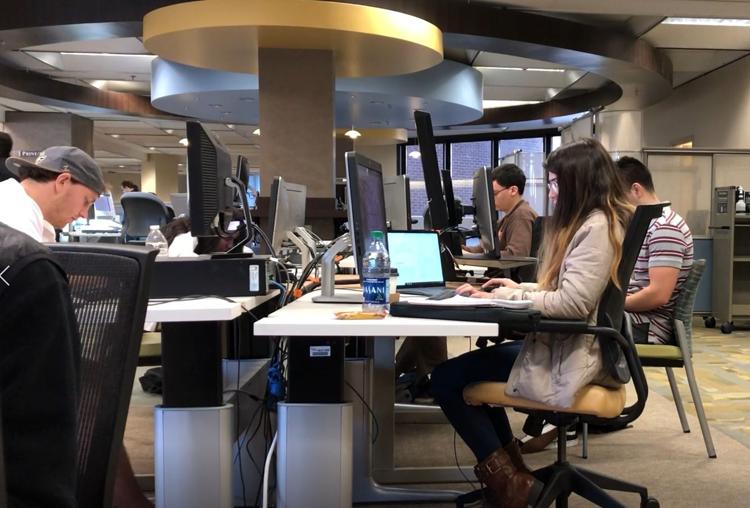 With finals less than two weeks away, UCF librarians are helping students freshen up their study habits.
UCF librarians Christina Wray and Renee Cole Montgomery first introduced Research Tips Tuesdays in November 2018 as a way to help students improve their study habits. 
Wray said the webinars are available online through Zoom Meetings — an online video conference site that allows students to call in a live-chat system and listen to the librarians as they give their presentations. 
As a UCF digital learning and engagement librarian, Wray said she started the webinars with her fellow librarians as a way to teach students the skills needed to become great researchers and scholars.
"These webinars were designed to break down skills into short sessions that students could attend to help make their research and study time more efficient and effective," Wray said.
During the webinars, participants learn firsthand where to start conducting research and how to gather the most accurate and useful sources for their exams and essays.
Students are also given a few helpful tips on typing in keywords into the search bar and adding quotation marks to search inquiries.  
"We know that there is never enough time to do everything you want or need to do," Wray said. "So whenever possible, the webinars are recorded and posted online so that students can watch them later — even if they can't make it to the live session."
Fatima Bawaney, junior biomedical sciences major, said she supports the initiative and the idea of online access to resources.
"A lot of bio-med students have extremely dense schedules," Bawaney said. "An online resource that can be accessed anytime sounds very practical."
Students interested in participating in future Research Tips Tuesdays can join in once a month through the UCF Library website.