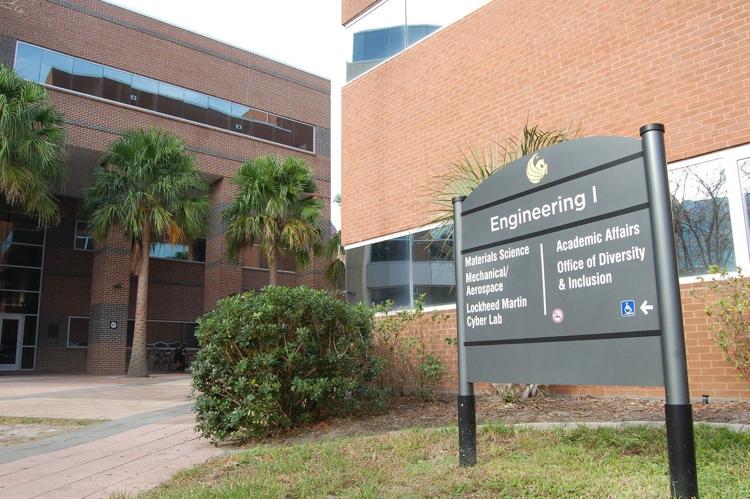 The studies of physics, chemistry and engineering were combined in late February to create the materials science and engineering bachelor's degree program beginning this fall at UCF.
"This will be the second one in Florida," said Sudipta Seal, UCF professor and chair of the new degree. "It will give a broad range of experience for our graduates and will make them ready for their careers as materials engineers."
Pamela Ross, academic support services coordinator for the materials science and engineering bachelor's degree, said she will prepare and educate students regarding the new major before they enroll. She also said all of the engineering faculty departments will play a role in launching the undergraduate degree, Ross said.
Materials Science and Engineering, also known as MSE, is the making of physics, chemistry, and engineering.
"Materials Science is best explained like what does the metal comprise of?" Ross said. "Does it bend? Does it snap? Does it flex? Does it break?"
Ross said unlike other universities, UCF's growing number of faculty made it possible for the university to provide students with this specific field of study.
"That gave us the opportunity to give us the support in order to have the underlining structure that an undergraduate program needs," she said.
With more faculty hires under this new degree, she said it will make it easier for students who want to switch majors. 
"Several of the students in the fall and the spring have expressed a strong interest in changing their major, so some of those numbers of students come through that and also for students that have reached out," Ross said. 
Ross said there will not be a concrete number for the amount of students that will be joining the new degree until fall.
Sophomore mechanical engineering major Julie Foroosh is one of those students and said she wants to switch her major to MSE.
"It is a field I have always been interested in," Foroosh said. "When looking at research labs here at UCF, I was much more interested in the research for materials sciences than mechanical engineering."
She said the major might help other students realize the career opportunities in the field.
"I think it is very important for students to know about this because I think a lot of students do not know about materials sciences because it is not a major that is offered at UCF until now," Foroosh said. "So it may not have even been considered before as an option." 
However, Foroosh said she does have concerns because it is a new major. 
"Even though I know there is a new starting major behind this, I am worried about internship opportunities since there is currently no major until now," Foroosh said.
Ross said internship opportunities for this bachelor's degree would be available with Kennedy Space Center, Lockheed Martin and Siemens.
"Internships are not required but they will be encouraged and we do have local industry closely located to the campus that offer opportunities that students could seek," Ross said.
Ross said that all of the preliminary information is found on the university's website, as the program needs final approval.