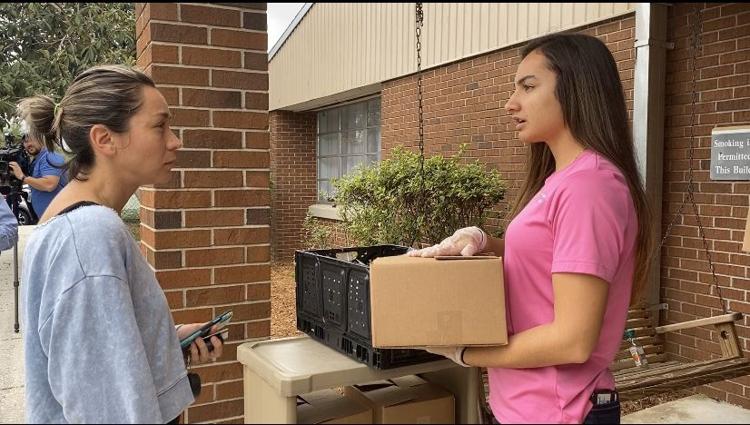 The UCF Creative School for Children have partnered with Second Harvest Food Bank to support families affected by the COVID-19 pandemic by distributing take-home meals from 11 a.m. to noon each weekday for as long as schools remain closed.
The goal is to help support families whose children would typically eat at school, UCF spokeswoman Rachel Williams said in an email. 
Families are able to pick up meals by using curbside pick up or by using the drive-thru where employees bring the meals to their vehicles.
"We are opening up our doors to the entire community," Creative School Director Suzette Turner said. "Any families that we can help provide meals, we are here to help."
Florida Gov. Ron DeSantis announced last week in a press conference that all K-12 public schools statewide will remain closed until April 15 due the threat of the coronavirus.
The Creative School operates as a daycare for pre-K children and kids between the ages of six weeks to five years old, Williams said. She also said most of those enrolled are the children of UCF employees and students. 
Turner said the school changed its "look" to accommodate those affected by COVID-19. 
Meals and snacks include items like bags of fresh fruit, breakfast boxes with cereal and milk, and hot meals with chicken sandwiches. They are all free of charge and will be distributed until they run out. However, Turner said she can request more food from Second Harvest if needed.
Second Harvest Childhood Hunger Programs Manager Santos Maldonado oversees programs that directly help and feed children after school. He said because schools have closed, children may not be receiving proper balanced meals.
"We are increasing our capacity by 100%," Maldonado said. "The food that we are providing to the Creative School and other locations like this are nutritionally balanced put together by our food service director and they contain the required amounts as per USDA."
The United States Department of Agriculture defines a healthy diet as one with "nutrient-dense foods, contains a variety of food from all of the basic food groups, and focuses on balancing calories expended to help achieve and sustain a healthy weight."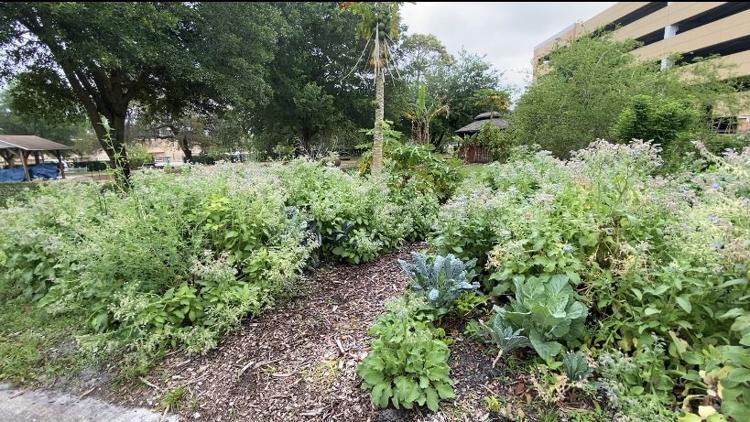 Those various food groups include fruits, vegetables, grains, dairy and proteins.
Families are also able to pick fresh produce from the school's garden. The produce includes fruits and vegetables such as kale, cabbage, carrots and peaches.
The food distribution service is open to UCF students, alumni, faculty and the greater Orlando community. To pick up the food, families can go in-person to the Creative School, located on UCF's campus at 12852 Gemini Blvd.