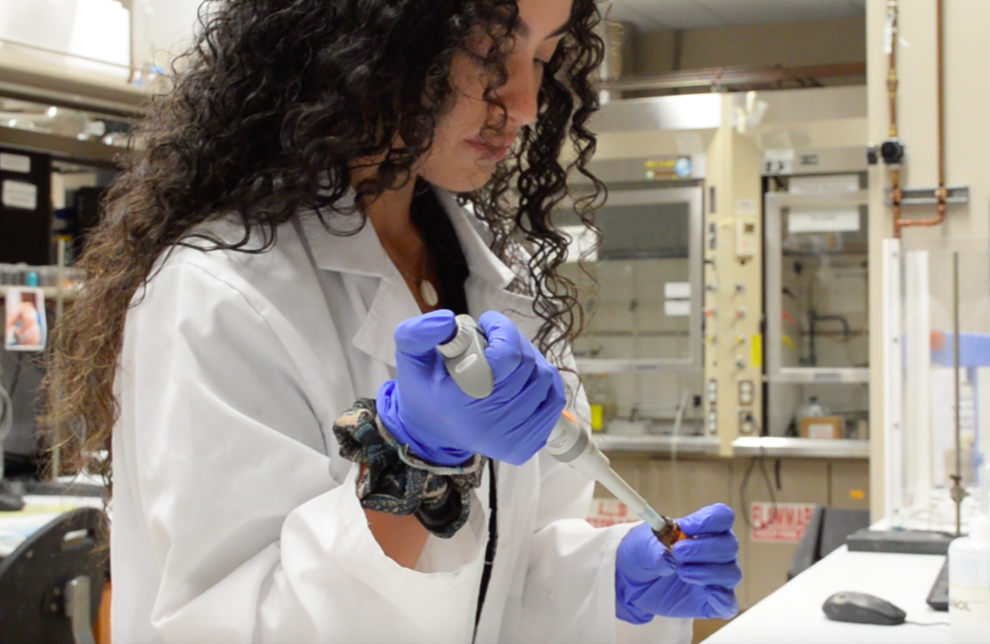 UCF has received a record-breaking $212.9 million in research awards in the 2021 fiscal year, according to an annual report released by the UCF Office of Research.
This figure is approximately $8 million more than research awards generated during fiscal year 2020, the report states, following a five-year trend of increasing research funding. 
UCF is designated as an R1 institution, which is a university that conducts "very high research activity," according to the Carnegie R1 and R2 Research Classifications. Elizabeth Klonoff, vice president for research and dean of the College of Graduate Studies, said the reason for increased funding is the efforts of faculty. 
"We have more faculty who are doing funded research, and our faculty are getting better and better at writing grant proposals," Klonoff said.
Klonoff said funding comes from three primary sources: federal agencies, state and local governments, and private contracts.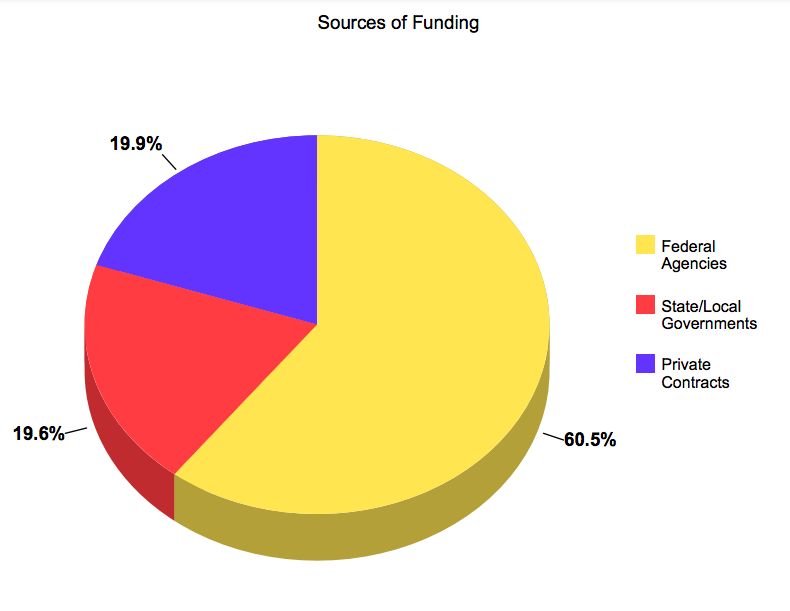 The Office of Research processes and submits grant proposals written by research faculty and manages funds once allocated, Klonoff said. She said this internal support also contributes to growth in funding. 
"These changes could not have been possible without a team of more than 100 unsung heroes in my office and your colleges who support research administration operations every day," Klonoff said.
Of the $212.9 million in research awards, $128.78 million came from federal agencies such as the National Science Foundation and NASA, Klonoff said. State and local governments accounted for $41.83 million of the funding, Klonoff said, while private contracts provided $42.3 million. UCF also credits its research success to Klonoff's arrival in 2016, after which the university saw its sponsored research awards increase 40% to $204.5 million in 2020, according to the Office of Research website.
UCF is ranked the 90th best research university in the nation, compared to other Florida universities such as the University of Florida at No. 24 and Florida State University at No. 54, according to College Consensus.
For student researchers like junior biomedical sciences major Angela Shar, more research funding allows for the pursuit of a wider variety of research projects. Shar, who arrived at the university in 2019, said she is appreciative of the opportunity to conduct medical research on therapies and drugs for bone disorders.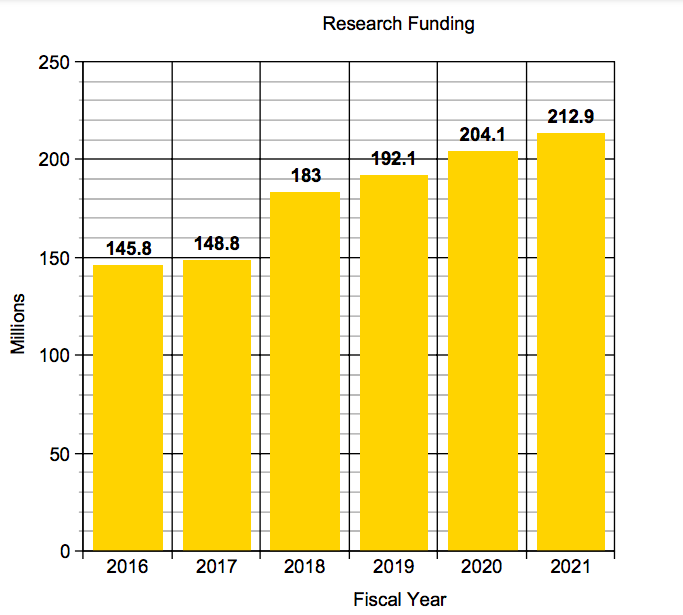 "It is really just a reaffirmation that I am on the right path," Shar said. "I definitely feel like my research could help out so many other people." 
In 2020, UCF also saw a record number of students earn national research-based awards, the Office of Research report stated. 
Shar said the ability to conduct research has been a longtime goal of hers, and she said if anyone wants to begin a research career, they should start early and be curious.
"Always, always ask questions, even if it seems minute," Shar said. "Just ask because that could be the next project."
Klonoff said that although federal funding is tight for the 2022 fiscal year, she still believes it will be another record-breaker.
"If the first four months are any indication, I do see it continuing into the future," Klonoff said.