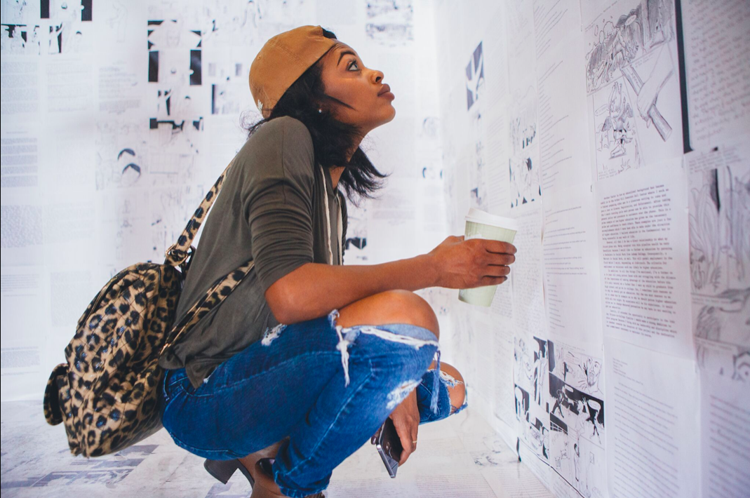 UCF began showcasing "Illuminating the Darkness: Our Carceral Landscape," an international art exhibit intended to shine a light on the impact of incarceration, on Aug. 27.
UCF's Florida Prison Education Project (FPEP) partnered with National Endowment for the Arts, and Laughing Gull Foundation, to feature artworks from incarcerated UCF students, said Keri Watson, director of FPEP. The exhibit also featured works from 25 artists around the world.
Watson said the project took approximately two years to complete and its goal is to shine a light on the effects of incarceration. 
The FPEP is a UCF undergraduate education initiative aimed at people who are incarcerated in Central Florida.
More than 2 million people are currently incarcerated in the United States, according to the Prison Policy Initiative.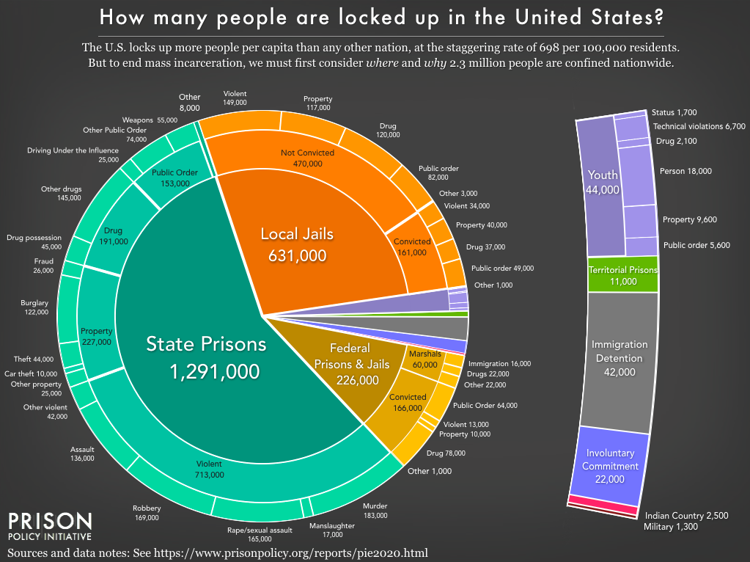 "Most prisons are built in rural areas and away from the daily lives of Americans," Watson said. "The physical and psychological marginalization of system-impacted people allows us to ignore mass incarceration, even though it is among the most crucial issues of our time." 
Although the U.S. comprises only 5% of the world's population, it houses more than 25% of its prisoners. Since 1978, the U.S. prison population has increased by 408%, according to FPEP. 
According to a 2014 Department of Justice report, the biggest reason prisons have grown so much over the last few decades is that people are being sentenced to longer and longer terms — and evidence shows that longer sentences do not do anything to reduce crime.
"Everyone deserves a second chance," Watson said. "Recovery and rehabilitation is possible... we just have to be willing to help them because ultimately they are people just like me and you."
The culmination of a two-year project brought contemporary artists to Central Florida to participate in discussions with incarcerated students enrolled in classes as part of FPEP.
The artwork showcased at the exhibit related to slavery, freedom, despair, hope and oppression.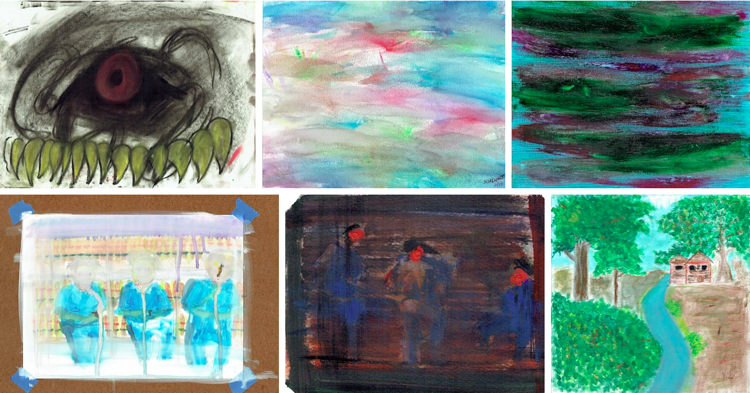 According to Watson, UCF offered the FPEP courses Foundations of Visual Arts 1 and 2 in fall 2019 and spring 2020 in the South Unit at the Central Florida Reception Center to a class of 20 men. 
CFRC is a mixed security prison that houses more 1,600 men, according to PrisonPro.
The visual arts course was created by artist Jason Fronczek, who went from an inmate serving four years and three months in prison to a student enrolled in the UCF MFA program. While he pursues photography, he began working as the FPEP program coordinator to inspire others going through the same struggles he once endured. 
Fronczek said the class was very exciting. He said he enjoyed teaching different mediums of art such as painting, photography and sculpture to people incarcerated and providing them with an outlet to express themselves.
"Art is learning how to shift your angle and get something new out of life and what you are seeing," Fronczek said. "Art is a form of communication by sharing your experience through your stroke… through your lens... through whichever medium you are performing."
Another featured artist in the exhibit was Jhafis Quintero. 
Quintero, who became an artist while in jail for 10 years, said, "Creation is indispensable to the inmates' survival. Creating — no matter what — is indispensable to survive incarceration in the most constrained condition."
Quintero created multiple artworks through mediums like videos, such as "Mirror" and "Knock Out."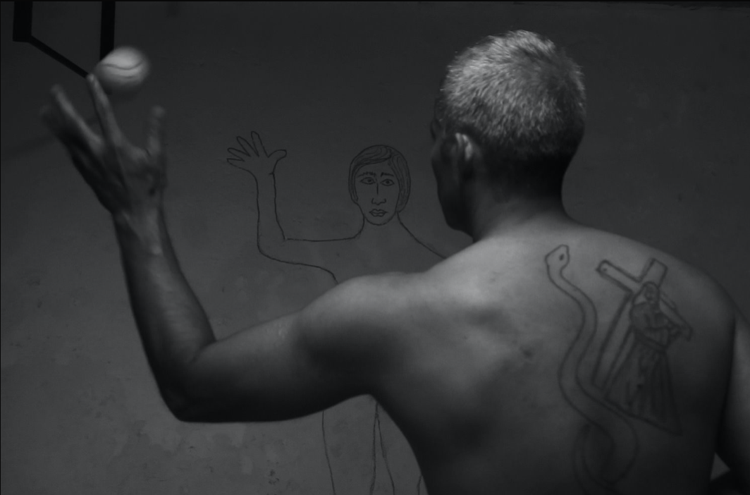 Quintero describes the video "Knock Out" simply as a subject in isolation who draws a human silhouette with an open hand raised. The subject throws a ball at this silhouette, and the ball bounces back to him. Through a simple gesture, the sentenced person transforms the wall into another being.
"The video 'Knock Out' has to do with the constant struggle of us with ourselves," Quintero said. 
When asked what his motivation is, what he lived through his time spent incarcerated and even with life, Quintero said, "art."
The exhibit is currently closed for in-person viewing, but a virtual gallery is available for viewing.