In hopes to combat hunger in Orlando, a recently graduated UCF student started "Everybody Eats," a publicly accessible fridge where people can donate what they can and take what they need.
Sashauna McKain, who graduated with a B.A. in speech pathology this past fall at UCF, was inspired to start the project after seeing a series of posts on Twitter about community fridges located all across the country.
"At the time, I didn't hear of any community fridges in Orlando," McKain said. "So, I decided to start one here to help people and to also bring awareness to food insecurity in the area." 
McKain added her own twist to the project and asked a friend, freelance artist Vonika Colas, to paint the whole fridge with colorful designs.
"The fridge took about a week to two weeks to fully finish," Colas said. "I thought of the sun because of how positive the fridge idea is, and the different colors but same faces across the pattern symbolizes that we are all different but yet the same."
The fridge is located under the stairs on the western side of the East End Market building, and anybody can donate food that is packaged, sealed and has a visible expiration date on it. 
Senior biomedical science major at UCF Richard Cohen heard about the project through social media and decided to help the cause by donating milk and fruits to the fridge.
"We are in the middle of a pandemic, and I know that a lot of people need help right now," Cohen said. "From the moment I heard about the project I knew that I wanted to be part of it and help."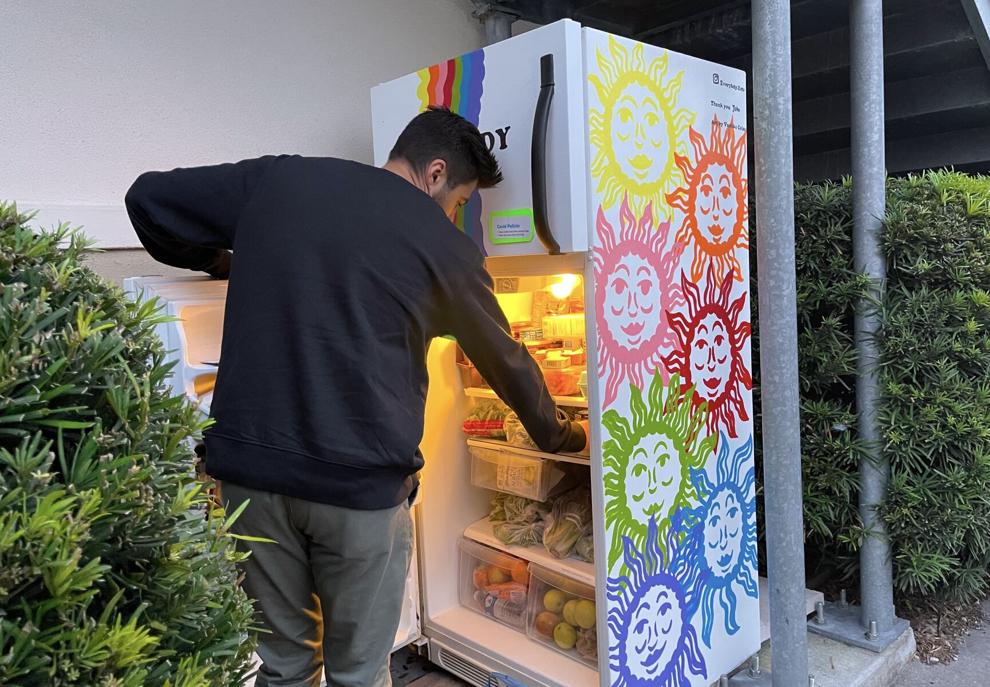 As of right now, McKain said that the project is receiving a lot of food donations. However, there are not as many people taking food from it.
"Since the fridge fills up quickly, we are now doing care packages that include postcards with the address of the community fridge in it," she said. "We are doing that so people who live around the area know that if they ever need any kind of food they can go to the fridge and take it."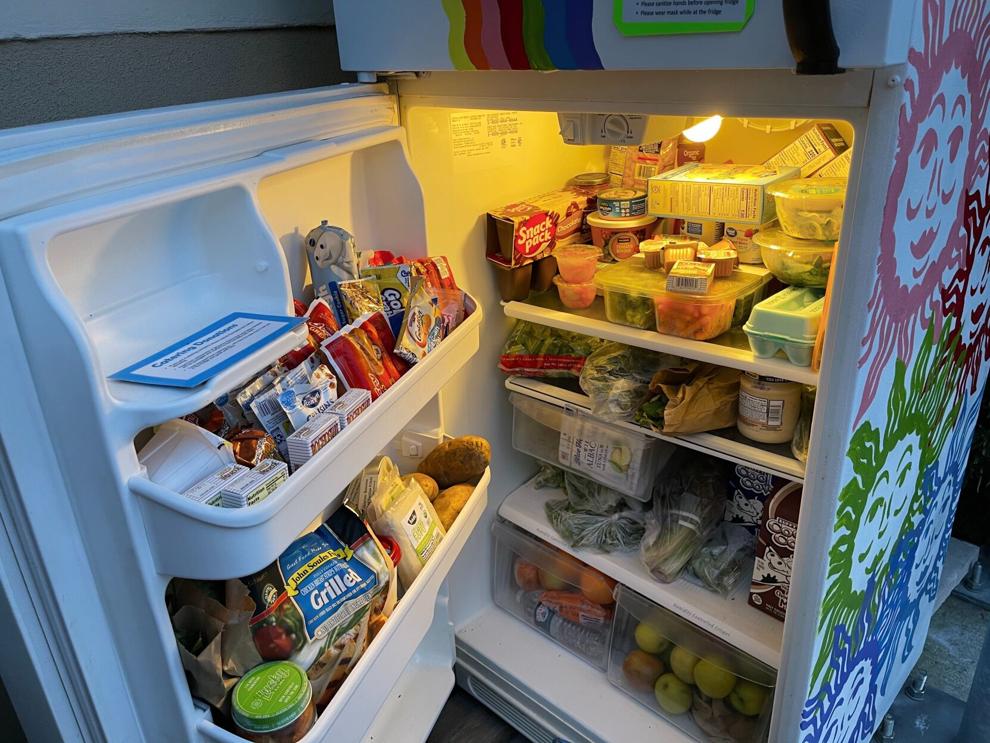 McKain also said that a new fridge was recently donated to the project and she plans on putting out more fridges in different locations very soon.
"Since the first fridge is receiving so much support, I want to put other fridges in areas that have a bigger need for food insecurity," she said. "Our goal is to make sure that there is a good amount of fridges in Orlando so everybody can have a place that they can go to get free food and free groceries if they need it."
As for the people who are taking the food, McKain said that there is no limit for it, they can take whatever amount of food they need.
"At the end of the day we don't know anybody's circumstance and we are thankful to have enough love, support, and donations, so hopefully the fridge will continue to be fully stocked for those who need it," McKain said.