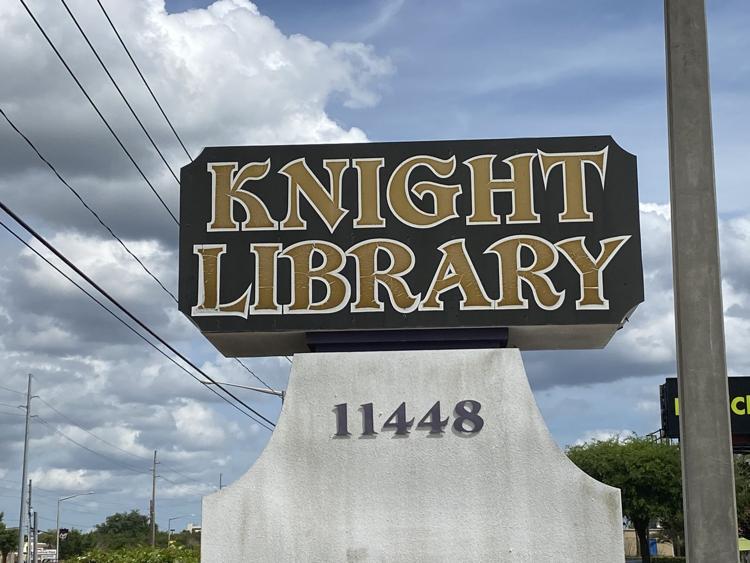 The 30-day closure of bars and nightclubs statewide was put in place by Gov. Ron DeSantis on Tuesday to combat the threat of the COVID-19 virus, but in its wake, it left several UCF students without a job. 
The announcement was made on St. Patrick's Day — a major drinking holiday, especially for college students — when many bars and nightclubs, such as local UCF bar Knight Library, were scheduled to host block parties and festivals. 
UCF senior sports and exercise science major Hiram Nigaglioni works for OPG Security, an agency that works with local bars, nightclubs, various hotels and construction sites. He works security at Knight's Pub and Knight Library. 
He said he was scheduled to work at Knight Library the night of St. Patrick's Day, before DeSantis made the announcement.
"Personally, I'm feeling a lot of anxiety because bars will be closed for at least a month," Nigaglioni said. 
Nigaglioni said he also works a second job at a vitamin and supplements store in Lake Mary. That store will be closing for at least two weeks.
"I work two jobs as a college student to be able to survive, so it's a super stressful situation," he said.
Junior entertainment management major Kevin Lilau works at B. Nice Patio Bar next to Lake Eola Park. They were also planning on having a St. Patrick's Day event this week.
"I can see why they made the decision to limit the spread of the virus, but now I need to find another way to make some money," Lilau said.
Lilau said he also wanted to check out some venues to celebrate St. Patrick's Day that night.
"There was also going to be a large celebration on Wall Street [Plaza], which I wanted to check out," Lilau said.
Although some students said the bar and nightclub closures caused them to be out of work, some students were just disappointed they didn't get to go out.
Secondary education graduate student Kaitlyn Montcrieff said she planned to go out Tuesday night and party for her "last hurrah."
Montcrieff said she is prone to pneumothorax, which means her lungs can tear holes in them. She also has asthma. 
"I understand 100% as someone who absolutely cannot catch [the coronavirus] that this is necessary to prevent the spread," Montcrieff said. "But, today was very important to me to celebrate before I essentially can't leave the house anymore." 
Montcrieff said that although she was sad she couldn't go out and celebrate for the last time, her sister provided a solution.
"My sister and I are sharing a bottle of wine together," Montcrieff said. "She's got an incredible immune system but needs to be vigilant because of me so, it was kind of sweet."
Bars and nightclubs are to remain closed for the next 30 days, according to  DeSantis' announcement. Orlando Mayor Buddy Dyer also announced on Tuesday that bars and restaurants are prohibited from selling alcohol for on-site consumption. Liquor stores and at-home consumption are not affected by this ban.