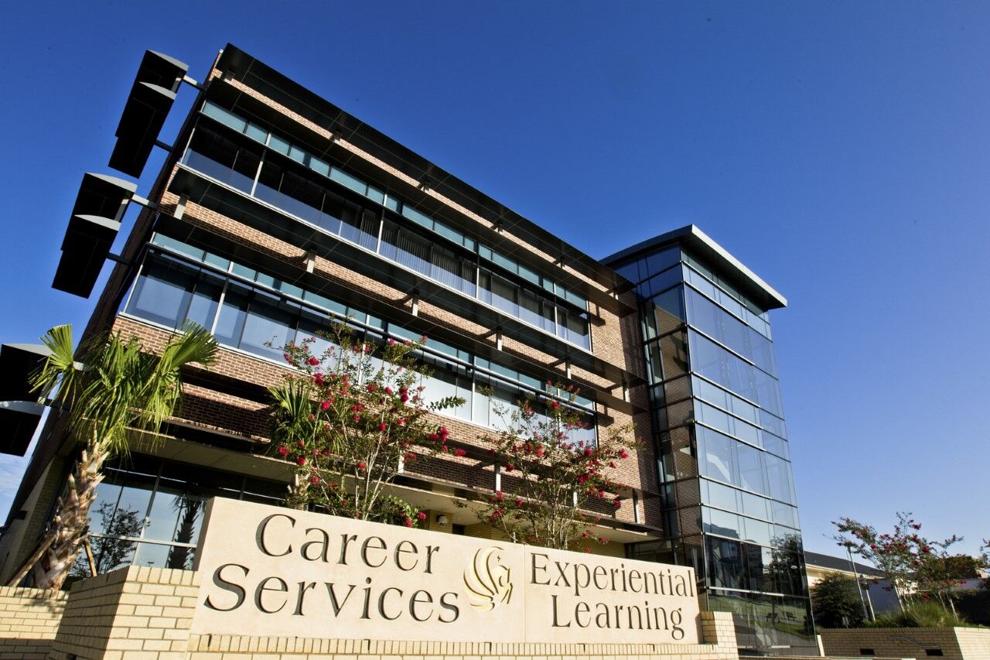 Whether it was learning how to draft a cover letter or how to network efficiently, UCF psychology alumna Emily Harlow learned a lot about job hunting in her time at school. 
What didn't she learn? How to find one during a pandemic.
"Looking for a job is so different being in a pandemic because all of the advice people give you — like the interview tricks, doesn't help as much as it would without the pandemic," Harlow said.
Harlow worked as an administrative assistant at 103.1 The Wolf, an Orlando-based country radio station until she was furloughed in March. She said the station had to lay off a majority of the staff because of a lack of advertising revenue at the time.
Since the pandemic hit, Harlow said she has applied to more than one hundred jobs in clerical work. She has received several callbacks and only one offer, which she didn't accept. Harlow continues to look for an office job similar to her previous position, but said she feels discouraged by the limited opportunities. 
"You're sitting at the computer all day, filling out the same information over and over again. You put in all this work, and a lot of employers won't even email you back," Harlow said. "Most of the time, you never know what happens to these jobs you apply to."
Indeed Hiring Lab, a research arm of the worldwide employment website Indeed, reported that as of Oct. 30 the trend in job postings was 14% lower than in 2019. The data shows the trend has picked up three weeks in a row, but the pace of improvement is still slower than earlier this summer.
According to Indeed, job postings for higher-wage occupations fell the most. Postings in higher-wage occupations are now 18% below trend, versus 9% below trend for lower-wage occupations. Hospitality and tourism postings are down by more than 40%.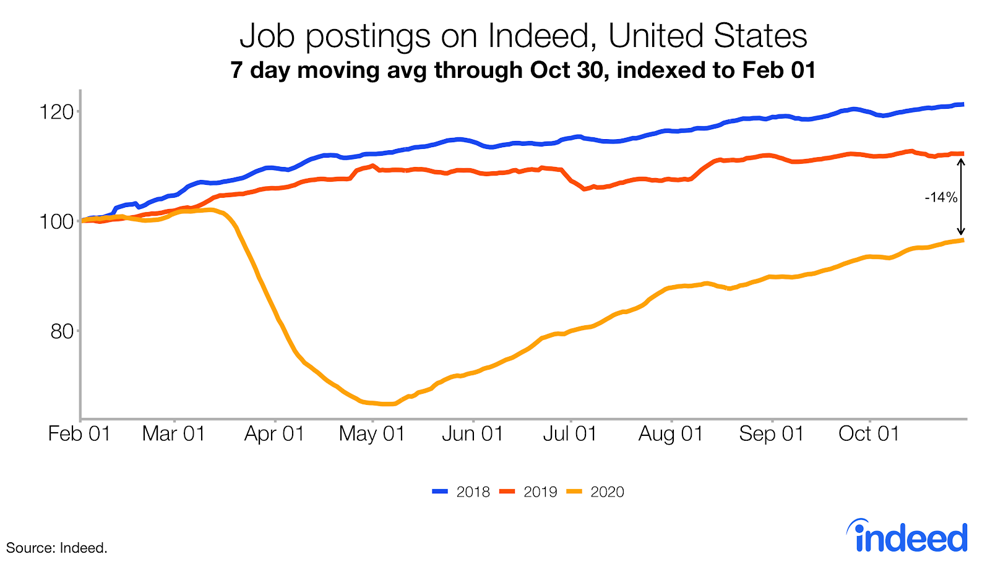 It didn't take long for Harlow and many other 2020 graduates to realize this harsh reality.
UCF digital media alumna Alexis DiValerio recently scored a job as a graphic designer at Shoot Straight Inc., a shooting range in Apopka, after six months of job hunting.
"I was mostly looking for a web development job, but those are hard to come by right now," DiValerio said. "All the companies in my field had hiring freezes. So I was applying for a ton of jobs and not really hearing back from too many of them."
According to executive director Lynn Hansen, this fall, only 135 employers attended UCF Career Services' first-ever virtual career expo. Hansen said typically around 200 employers attend. Hansen said while the virtual expo hosted fewer employers, more out-of-state companies could attend due to the hiring event being online.
While in school, DiValerio utilized UCF Career Services to score an internship at Lockheed Martin, which she said she thinks helped give her an edge compared to other applicants.
Hansen said students should see a career counselor if they want to stand out in a competitive job market.
"The students coming out of college now will have opportunities, they just may not be where they thought they were going to be a year ago," Hansen said.