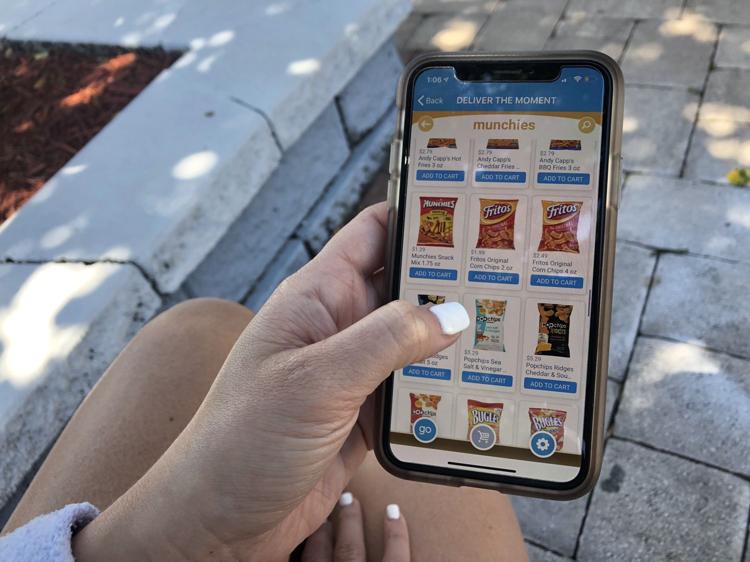 Students can now order cold medicine without leaving bed thanks to a new app offered in the UCF area.
Orlando is the newest city to have access to the first digital convenience retailer, goPuff, according to their website.
The app works like Uber Eats but delivers things such as snacks, frozen foods, alcohol, pet supplies, home supplies and health and beauty products.
According to their website, goPuff is different from other delivery services because the company has a flat-rate delivery price and the retailer stores over 2,000 products in each city's centrally located goPuff facility, so an order arrives straight from their facility to the customer.
The goPuff app launched in Orlando on March 18th, making it the newest of 68 cities like Nashville and Chicago to have access to the app. 
The app has a flat rate delivery fee of $1.95 and delivers from noon until 4:30 a.m. 
Some students said they are happy to have goPuff as an option to use if they needs supplies or groceries.
Maye Machado, junior political science major, said she believes using an app like goPuff would help her tremendously — especially now that she's trying to recover from a sprained ankle.
"It would save me a lot of time considering I don't have a car in Orlando," Machado said. "It's a lot of stress on my shoulders to go to the grocery or convenience store and figuring out how to come back and get the things back into my apartment."
John Millare, freshman health sciences major, said he would use the app to restock his school supplies without having to leave his study area.
"It sounds like a way easier way to get supplies than the hassle of going to the store," Millare said. 
The company did not want to comment at the time of publication.