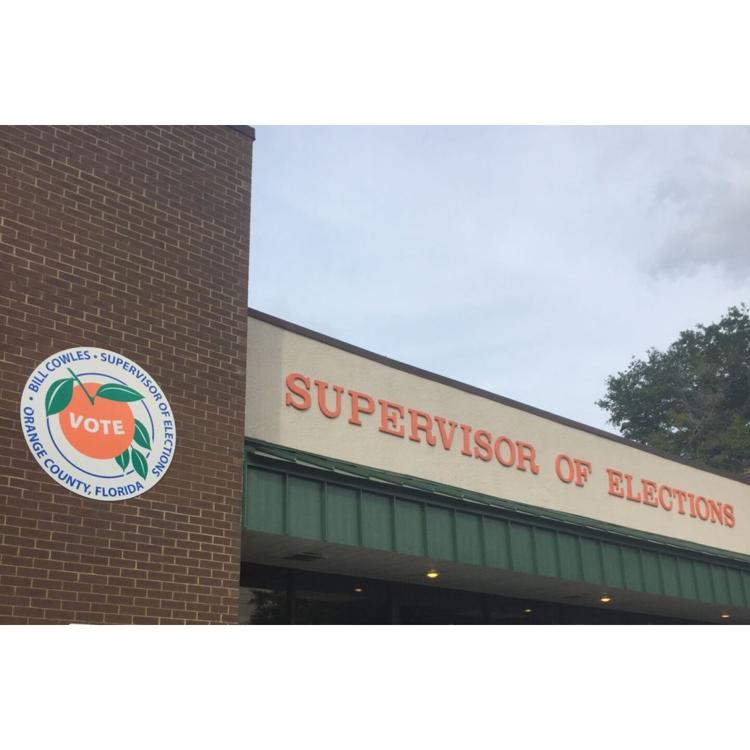 More than 4.6 million people in Florida have requested a mail-in ballot to cast their votes for the 2020 presidential election, according to the Florida Division of Elections.
The request amount is twice the count of mail-in ballots sent out for the 2016 presidential election in Florida and could be the highest number of requests for mail-in ballots.  
Orange County Voting Supervisor Bill Cowles said his team knows many people are voting by mail. Cowles said his team will be sending out more mail-in ballots than they ever have before for a general election.
"As of today, we have almost 200,040 requests for a vote by mail ballot, which will be the highest number of ballots we have sent out for a general election, and we expect that number to grow," Cowles said.
Cowles said he expects the requests to vote by mail-in ballot to grow before election day. He said if all those who requested a mail-in ballot sent them back to the Orange County Elections office, then it will have been the number one voting method in Orange County.
According to Orange County Elections, residents who want to vote by mail-in ballot can request one to be sent to their house. The last day to request a mail-in ballot to vote with will be on Oct. 24.
People who choose to vote by mail-in ballot will need to vote, sign and send off their ballot before 7 p.m. on election day for their vote to count.
UCF alumnus Eli Dunn said he requested a mail-in ballot to vote this year, as he is concerned about the long wait times at polling locations due to the COVID-19 procedures they may have in place. Dunn said along with the long lines, he feels safer voting by mail-in ballot.
"Without different voting options, more disenfranchisement could occur for those with medical conditions or of advanced age, lack of transportation, limited mobility or other impairments to reach voting locations physically, especially in these uncertain times," Dunn said.
Meg Hall, UCF student governmental affairs coordinator, said it is important that students who live in those counties surrounding the university or on-campus double-check where they are registered to vote. Hall said just because you live around or on campus and attend UCF does not mean you are registered to vote in the university's county.
According to UCF's Institution Knowledge Management, 16,842 students at the university have a registered address in Orange County. 
Hall said Student Government is hosting a voter registration drive called Knugget and Nuggets every Wednesday in September in front of the flag poles at Memory Mall to help students register to vote or change their voting address. 
"It takes two or three minutes to register to vote and then maybe a minute to check that you have everything in order which is going to save you, I promise, a lot of time on election day," Hall said.
Dunn said he will drop off his ballot in person to make sure his voice is heard and vote is received. Dunn said he plans to vote in person at one of Orange County's early voting locations but said he thinks voting with a mail-in ballot will help lower his chances of being exposed to COVID-19. 
"I am choosing to vote at an early polling location in person with a mail-in ballot as this reduces my chance of emission of COVID while still also allowing me to hand my ballot off personally and make sure it's counted," Dunn said.