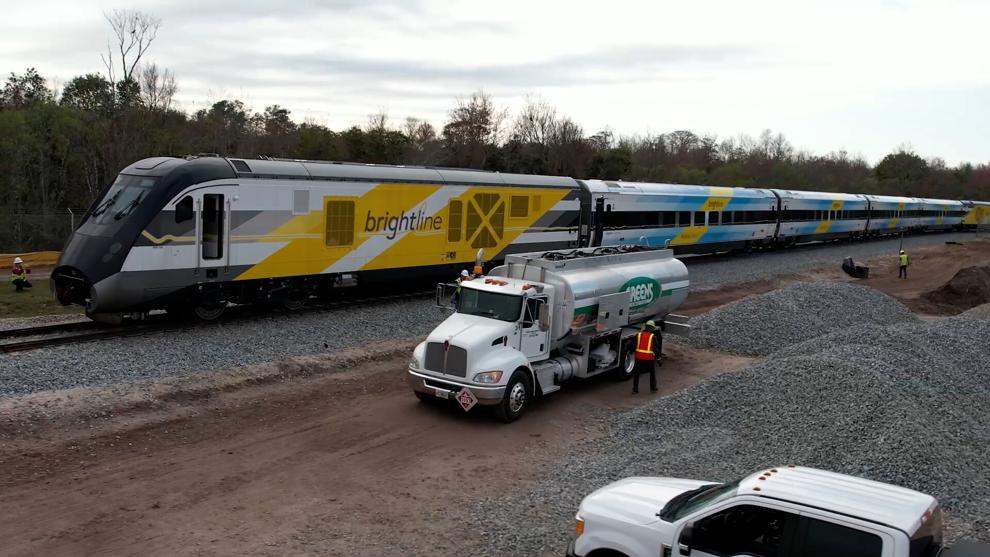 Orlando is getting closer to having high-speed trains that will connect Central Florida to South Florida, making it easier for people to travel.
Orlando's first Brightline train officially arrived on Feb. 8 at Brightline's new vehicle maintenance facility just south of the Orlando International Airport. It is one of 10 train sets that will operate at the Orlando extension, according to Brightline's website.
The Orlando extension project is 70% complete and will finish later this year, according to Brightline's website. It will begin carrying passengers from the airport to West Palm Beach in 2023.
Michael Cegelis, executive vice president of Brightline's development and construction, said this is a historical moment for transportation here in Central Florida.
"To see these trains begin to arrive is just so exciting," Cegelis said. "It spurs us on through that last 30% of the construction that we have to complete."
According to Brightline's website, it has committed to investing billions of dollars in American infrastructure and has created the country's first and only private high-speed rail network. The Orlando station projects to create $6.4 billion in direct economic impact to Florida's economy in the next eight years.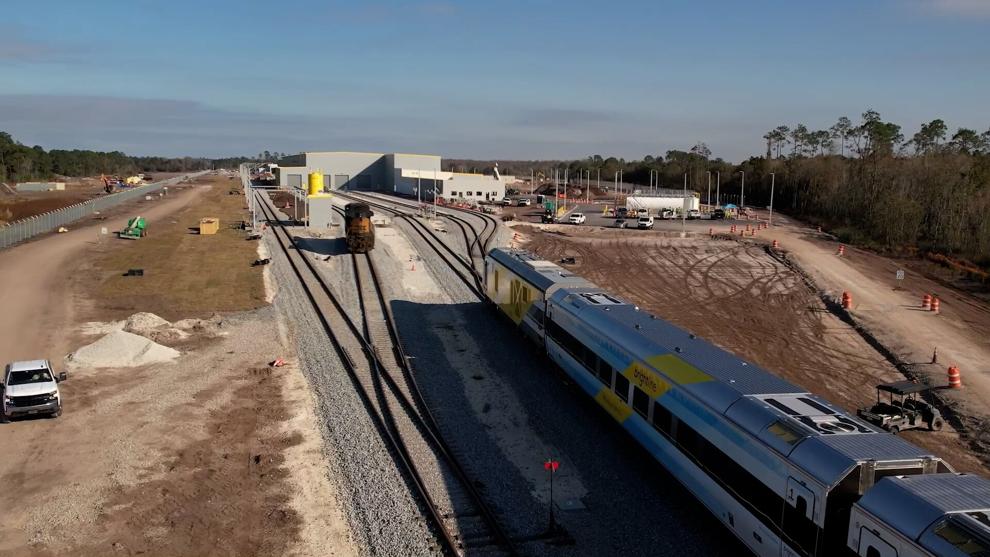 Junior social work major Jailene Castillo said the new Orlando station is an excellent idea because it would make it easier for students to travel and boost Orlando's economy.
"I think it's a really great idea because a lot of people I know personally can visit their families, and it's good for the economy," Castillo said.
Brightline plans on expanding the project to Miami and Tampa eventually. 
Junior social work major Claimer Revis said her family lives in Miami and thinks the trains will benefit the community.
"Public transportation would be really cool for students who don't have cars or family that live nearby," Revis said. "And if it's connected to Miami, we have a lot of people from South Florida, so it'll make it even easier for people to go back home and visit everyone." 
Cegelis said that after the project is complete, travelers can get from Orlando to Miami for about $100.
"This is definitely game-changing for all of the residents of Central Florida to have this new modality option in our state," Cegelis said.
According to Brightline, the new train was built at the Siemens rolling stock facility and traveled across 10 states and over 3,000 miles to get here from Sacramento, California.