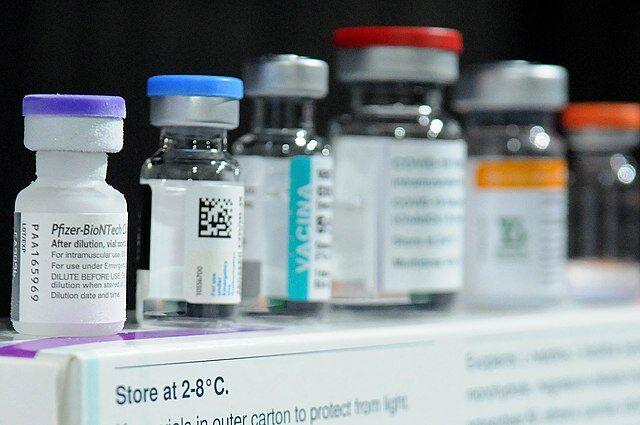 The U.S. Food and Drug Administration granted full approval of the Pfizer-BioNTech COVID-19 vaccine this Monday for individuals ages 16 and older.
UCF has been encouraging students to get "Vacci-Knighted," but many have divided opinions on getting the COVID-19 shot.
The FDA conducted its own analyses of the vaccine to make sure it is safe, effective and meets the agency's standards for approval, according to a Monday press release.
"The public can be very confident that this vaccine meets the high standards for safety, effectiveness and manufacturing quality the FDA requires from an approved product," Acting FDA Commissioner Janet Woodcock said.
UCF continues to expect all students, faculty and staff to "armor up," which means getting vaccinated, if possible, and to continue wearing a mask while indoors, according to UCF's official website.
Leonardo Gonzalez, a senior integrated business major, is not vaccinated and said there has been controversy regarding the COVID-19 vaccine.
"Sometimes it is hard to believe everything people say about the vaccine," Gonzalez said. "The best vaccine and cure for COVID-19 is to take care of yourself: to eat healthily, take vitamins and exercise."
Gonzalez said it is good the FDA approved the Pfizer-BioNTech vaccine and that many UCF students will likely start to feel more comfortable with the idea of getting it. 
"I was waiting on the FDA to approve it, and I can get vaccinated at any time, but I am a healthy person," Gonzalez said. "I am always trying to keep my immune system high at all times, so I probably won't get vaccinated soon. I believe the vaccine should be focused more on older people because young people are usually healthier."
In an email sent to students on Monday, UCF said "now is the time to get Vacci-Knighted," especially for those who had been waiting on the FDA to fully approve the vaccine. 
"There is a safe, effective and free vaccine waiting to be administered to you," the University stated in the email.
However, UCF is not collecting proof of vaccination at this time, Heather Smith, UCF director of media relations, said in an email to NSM Today. She said population health sciences experts from the UCF College of Medicine used random sampling in July to analyze COVID-19 vaccination rates for UCF students registered in at least one in-person class this fall. 
Smith said as of Wednesday, 72.6% of students sampled had at least one dose of the COVID-19 vaccine documented in the Florida SHOTS database, with 66.1% fully vaccinated.
"We are continuing to strongly encourage vaccinations for all who are able to do so, particularly with the FDA's announcement and the availability of the Pfizer vaccine at the Student Health Center," Smith said.
Elena Cyrus, an assistant professor from the UCF College of Medicine, said there is no difference, in terms of access to the vaccine, because UCF will continue to provide the Pfizer-BioNTech vaccine through the Student Health Center. 
"However, the FDA approval should help relieve the concerns of anyone who is eligible for the vaccine but hesitant to receive it," Cyrus said.
She said the FDA approval provides further confidence the vaccine is a viable option in preventing COVID-19 infection overall, as well as preventing severe disease for those who become infected after being vaccinated.
"After the approval, we hope to see an uptick among the 30%-40% of people who remain unvaccinated at UCF, so we can continue to work and learn in a safe environment with minimal risk for us and our families," Cyrus said. 
Cyrus is not alone. Angelo Lombardo, a senior information technology major, hopes for the same.
Lombardo said he decided to get vaccinated before the FDA approved the vaccine to help those around him, including his family and immunocompromised people, but he knows not everyone felt the same way.
"I hope now that it has been approved by the FDA, people who were scared to get vaccinated decide to get it now," he said. "Hopefully, more UCF students will consider getting vaccinated, so things can go back to normal as soon as possible."