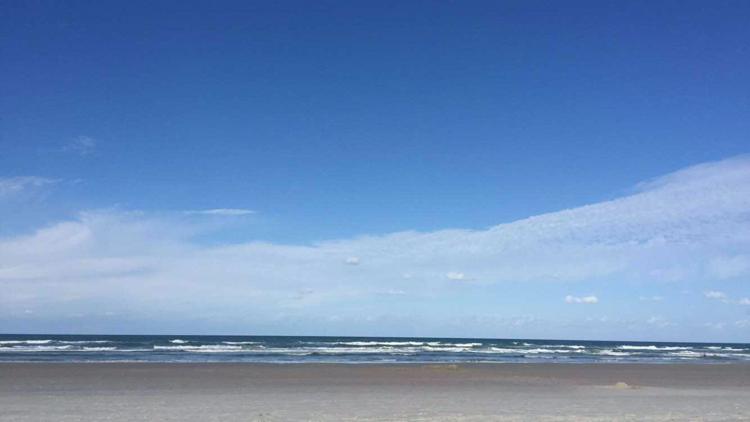 The outbreak of the new coronavirus has caused hundreds of closures. But state beaches is not one of them. 
Gov. Ron DeSantis announced Tuesday that beaches can remain open, but recommends gatherings of people on beaches do not exceed 10 people. 
This is in accordance with the CDC's guidelines to cancel large gatherings and limit social events with 10 or more people. Miami and Fort Lauderdale Beaches have been closed since Sunday, according to the mayors of both cities. 
"The executive order from the governor limits beach gatherings to not more than 10 people, 6 feet apart. It also authorizes local authorities to close the beach," according to Stephanie Johnson, community affairs manager for the city of Cape Canaveral. "That's all we know. Staff is not going to speculate on beach closings at this time."
As of Wednesday, Cape Canaveral beaches remain open. 
Just five miles south, officials at Cocoa Beach and Brevard County have declared a state of emergency on Wednesday and plan to shut down all beaches, including beachside parks and Patrick Air Force Base beach. Closures will begin Thursday morning, according to information obtained by NSM Today from a Cocoa Beach spokesperson. 
UCF psychology junior Maria Montalvo made it to the beach just in time — before the end of her spring break and before the beach was closed indefinitely. 
"My friends and I decided to go since we've been working all spring break," Montalvo said. "We didn't think it was going to be packed, and we knew that the there were cases of the coronavirus in Florida, but we ended up going anyways." 
She said they were concerned about the virus and brought sanitary supplies, but it wasn't going to stop them from going to the beach. 
Luckily for UCF students, Clearwater and Cape Canaveral Beaches are open — for now — if students are willing to make the drive. In an emergency meeting of city council members on Wednesday, Clearwater officials decided to wait until Monday to close the beach.
With rapidly changing protocols and new cases developing in Florida every day, this may change quickly. 
According to the Florida Department of Health, the current state of the COVID-19 virus in Florida stands at more than 300 cases and the death toll rises to eight. The CDC encourages people to thoroughly wash their hands for at least 20 seconds, practice social distancing and, if an individual is experiencing any symptoms, to self-quarantine.