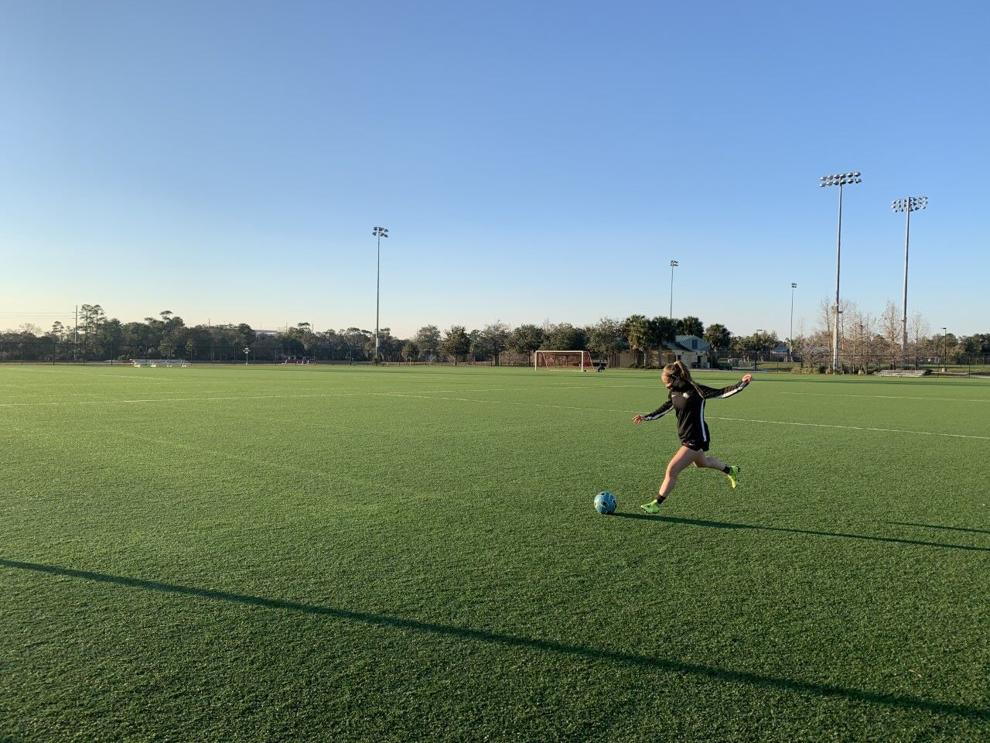 Being a college student-athlete can bring on many challenges along the way, but being a student-athlete during a pandemic can bring on more challenges that one would have to take precautions with.
Two UCF freshman soccer players, Jade Steele and Tianna Hogan, talked about the struggles they dealt with both on and off the field during the pandemic, and what it was like being away from their families during the holiday season.
"Balancing schoolwork and practice is different because we usually get tutoring, but now we have to do it through Zoom, so it's not as impactful as it would be in person," Steele said.
Steele was brought onto the team over winter break of 2020, where she had to try-out for the team, but also be more cautious about going out and who she was around due to the pandemic.
"I'm definitely more cautious now. I mean if you do get it, you can't play, and then you run the risk of getting your teammates infected, so then nobody can play," Steele said. "That would make us obviously unable to play games and compete."
As the team is trying to avoid getting COVID-19 themselves and having their teammates contract it, it has caused the team to have a harder time getting close with each other.
"You want to hang out and get to know the team, but we can't really do that because the team has too many people to hang out with at one time," Hogan said.
Hogan had to stay up in Orlando longer than most of her teammates to rehab her torn ACL.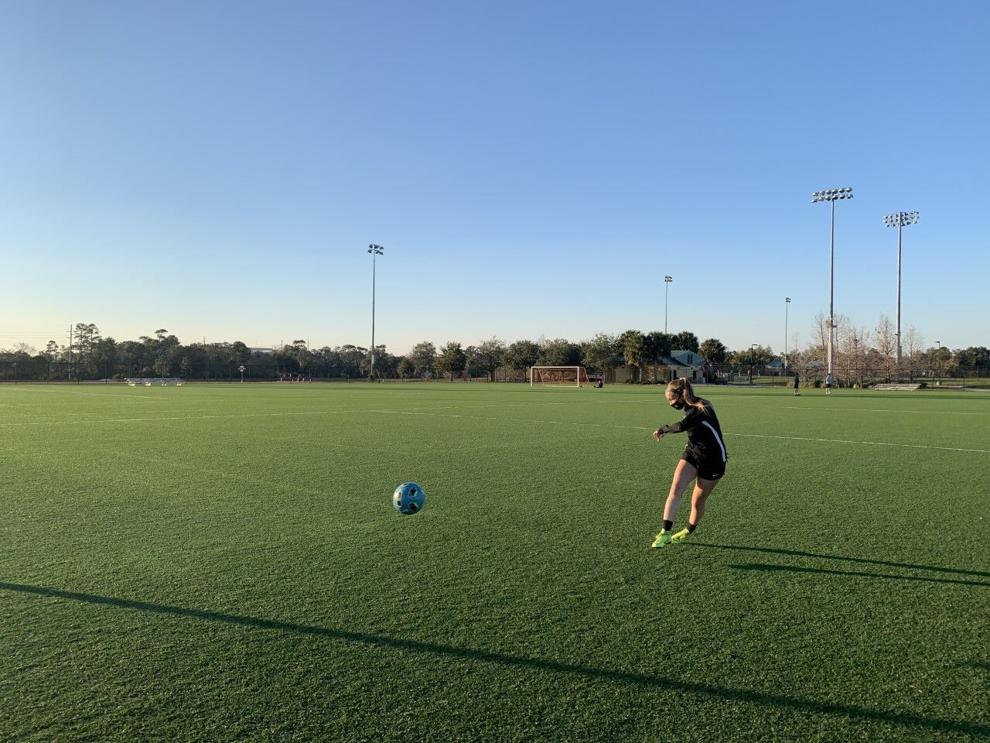 "I think the part when the team was here was good, but I had to end up coming back after Thanksgiving for physical therapy and nobody else was here. So that was kind of lonely," Hogan said. "So, it wasn't bad because I had finals to focus on and focus on getting better, but I would say I definitely did wish I could've been home."
Although the UCF women's soccer team has already faced some challenges with their first game being cancelled against the University of Miami due to COVID-19 complications with their team, they still found a way to grow a connection with one another.
"Coming back, I think that brought us closer, because it was just more time spent with each other and we were all going through the same thing," Steele said.