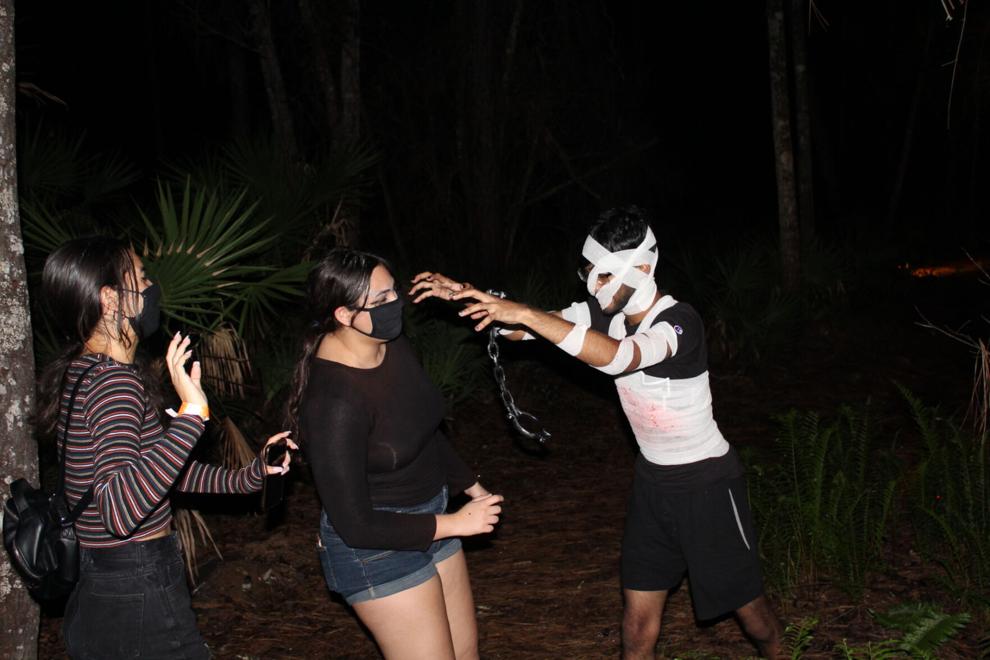 While walking frantically in the woods following UCF's "Fright Knight" trail, students screamed when what appeared to be a half-dead person covered in blood appeared out of thin air.
UCF Campus Activities Board and Late Knights hosted the annual Fright Knight event on Oct. 28, despite many students predicting its cancellation because of COVID-19. CAB managed to get the event together and themed it "Classic Monsters."
To abide by university COVID-19 protocol, the event required mandatory face masks, social distancing and time slot reservations for roughly 50 students. 
The haunted trail throughout Lake Claire featured multiple scenes from famous horror films and books including "Chucky," "Freddy Krueger" and "Haunted House."
Before coming, attendees had to register on KnightConnect and fill out a UCF COVID Student Self-Checker.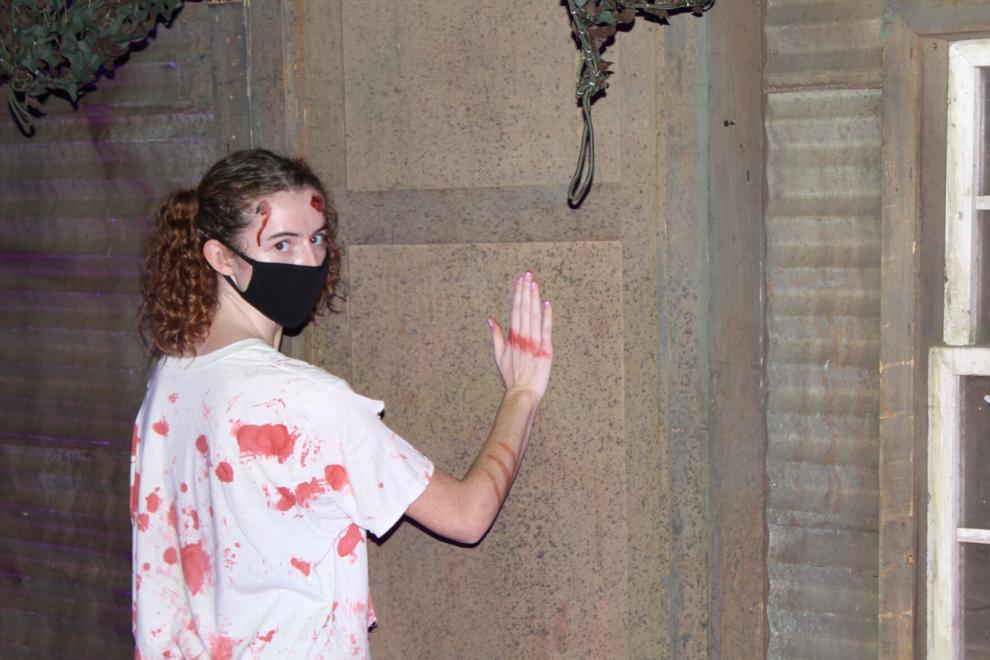 Justin Andrade, CAB advisor, said it is important to continue this annual event despite the pandemic.
"We really wanted to bring everybody together so they can feel some kind of normalcy," Andrade said. "We are enforcing rules, but we want to make sure students are getting a student experience as well."
Victoria Hanson, freshman advertising major, went with a friend, and said as a freshman, events like this are important in making her college experience memorable.
"I think it is really important not to forget the spirit of UCF," Hanson said. "Don't let this pandemic get in the way of us and who we are in the community."
Many students that came out to the event also made the initiative to dress up in celebration of Halloween.
Sage Thirkell, freshman digital media major, said it was not her first time dressing up before Halloween. Thirkell said she has been dressing up all week while walking around campus.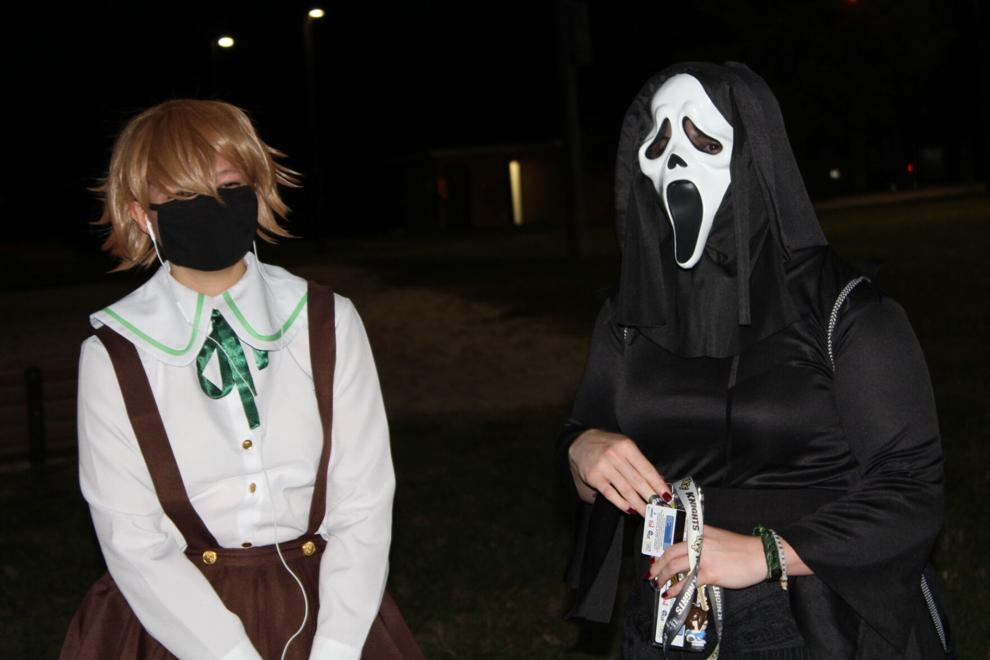 "We must be safe and remain aware of COVID-19 dangers," she said. "But we can not live hidden and live without a memory of some type of joy." 
UCF is continuing to hold events in celebration of Halloween despite the pandemic. The next scheduled event is the On-Campus Adventure: Creatures of the Knight Hike, which takes place on Halloween at 7 p.m.