The American Red Cross declared a national blood crisis on Jan. 11 for the first time in the organization's history as blood centers face shortages across the United States.
Over 170 blood drives were canceled in January due to winter storms. The Red Cross said 5,000 blood and platelet donations have been uncollected and that the supply is so low that doctors have been forced to choose between patients.
"With more blood drives anticipated to be affected by winter weather in the coming days and weeks, additional blood donors are needed now, particularly individuals in areas currently unaffected by winter weather," the Red Cross said.
Senior psychology major Genie Vivas said she has regularly donated blood to help others.
"I think making the decision to donate blood is a great way to contribute to the community or the world in general," Vivas said. "So, if we were all to decide to do this on a daily basis... look at how many people could we be helping."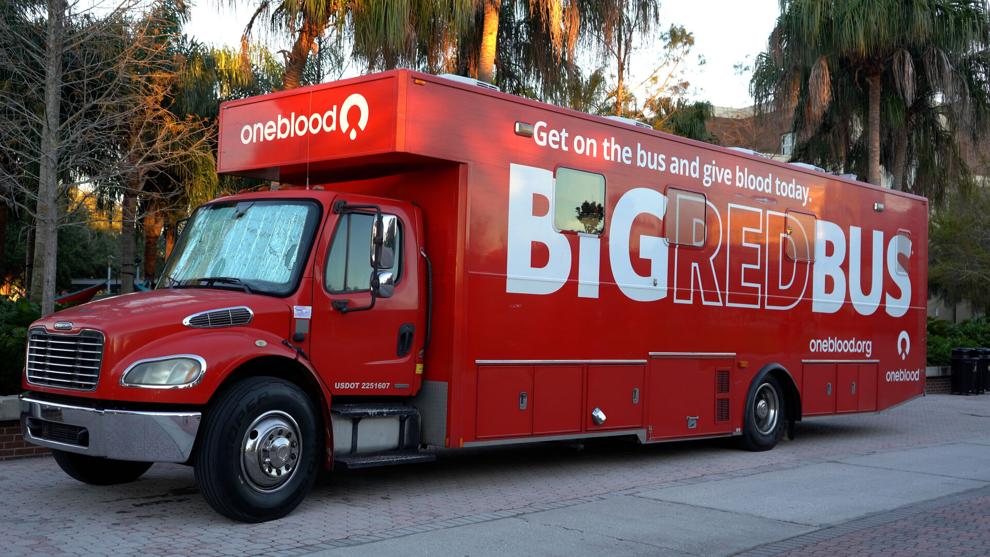 The Red Cross said there has been a 62% drop in college and high school donations since the pandemic. Now, Omicron cases are spiking, causing an even higher demand for blood.
Pat Michaels, OneBlood's director of media and relations, said a single blood donation could save up to three lives.
"It's a national problem, probably one of the worst times and most challenging times blood donation centers have had in a decade," Michaels said.
Students and faculty can help donate blood on the UCF campus. OneBlood is holding a blood drive inside its Big Red Bus at Memory Mall.
OneBlood is taking walkups on Jan. 24 and Jan. 26 from 11 a.m. to 6 p.m.