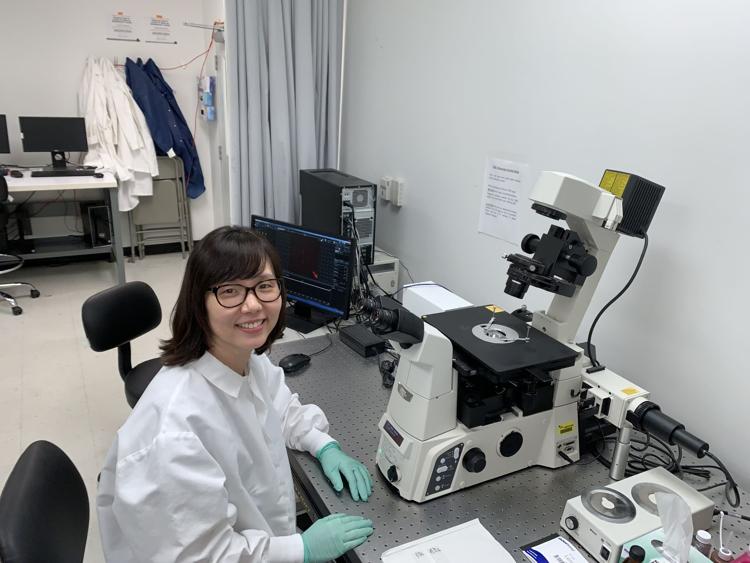 UCF Faculty Excellence honored 31 women for each day of March — Women's History Month. 
The women were nominated by their colleagues based on their involvement and impact in the UCF community, according to UCF. 
According to the UCF Faculty Excellence website, its mission is to support and strengthen faculty through recruitment, development and retention of outstanding scholars and educators.
Physics and NanoScience Technology Center assistant professor Dr. Ellen H. Kang said many women are not given enough representation in her field of physics and she wants to make the university an inclusive environment.
"In my area of study, physics and biophysics women are still very underrepresented. That's something I really want to impact at UCF later with the community level by really making this an inclusive environment," Kang said.
In addition to celebrating women in different fields, the university has partnered with Parramore Kidz Zone, an organization that aims to make a difference in the lives of children living in the Parramore area of downtown Orlando. The organization is invested in building family economic success, youth development programs and more, according to its website.
College of Community Innovation and Education assistant professor Dr. Amanda Wilkerson said having an impact on the real lives of people is vital. She said she wants to give her students a preview of that while they are in class learning.
"I've grown this wonderful affinity with the communities that I've been introduced to as a result of working with UCF Downtown," Wilkerson said. "So I see them as family and it's a great honor to use my knowledge and expertise to help family members use education as a vehicle to lift their livelihood."
College of Medicine assistant professor Dr. Tina Dow teaches physiology of reproduction, general anatomy and exercise physiology anatomy. Dow said it is important to support both males and females in the classroom equally since today's society is moving toward gender equality.
"Now moving into our generation, I think it's important that we find a balance and especially support women as much as we can," Dow said. "You have to be a strong role model for both [genders] because you're setting the example of how you want the males in your class to treat women and how you want them to accept women as their colleagues or equals."
The university's total enrollment by gender is 55% female, 44% male and approximately 1% not specified, according to UCF's 2019-2020 facts page. 
Burnett School of Biomedical Sciences assistant professor Dr. Camilla Ambivero was born in Brazil and moved to the United States at 11 years old. Ambivero said she has many female immigrant students who she encourages to be the best they can be and to never give up on their passions.
"I tell the story of when I applied to grad school and I actually wanted to be a pharmacist and I didn't get in but that didn't stop me," Ambivero said. "[Students] look at me, like, 'Why would you tell us something like that?' And I'd like to tell you that it's OK to not get whatever it is that you are looking for and try again and keep going. Nothing should stop you." 
Kang, Wilkerson, Dow and Ambivero are all first-time honorees of the UCF Faculty Excellence Women's History Month honoring. 
Due to the coronavirus pandemic, the event to honor the 31 women faculty has been canceled.
Here is a full list of the 31 women honored:
Amanda Wilkerson: Assistant Professor, College of Community Innovation & Education
Asli Tasci: Associate Professor, Rosen College of Hospitality Management
Barbara Fritzsche: Associate Dean, College of Graduate Studies
Camilla Ambivero: Assistant Professor, College of Medicine
Caroline Pratt Marrett: Associate Lecturer, College of Community Innovation & Education
Carolyn Massiah: Associate Professor, College of Business
Charissa de Bekker: Assistant Professor, College of Sciences
Cynthia Walters: Associate Instructor, College of Community Innovation & Education
Devon Bazata: Visiting Instructor, College of Undergraduate Studies
Ellen Kang: Assistant Professor, College of Sciences
Feroza Daroowalla: Associate Professor, College of Medicine
Jacqueline LaManna: Assistant Professor, College of Nursing
Jane Hostetler: Associate Instructor, College of Health Professions & Sciences
Jeanine Viau: Lecturer, College of Arts & Humanities
Jennifer Tucker: Clinical Assistant Professor, College of Health Professions & Sciences
Kathleen Bastedo: Designer, Center for Distributed Learning
Kathleen Richardson: Professor, College of Optics & Photonics
Kelly Kibler: Assistant Professor, College of Engineering & Computer Science
Kenicia Wright: Assistant Professor, College of Sciences
Linda Walters: Professor, College of Sciences
Lynda Dennis: Associate Instructor, College of Business
Natasha Williams: Librarian, College of Medicine
Nazanin Rahnavard: Associate Professor, College of Engineering & Computer Science
Olga Karasik: Assistant Professor, College of Medicine
Qun Huo: Associate Professor, College of Sciences
Regina Francies: Lecturer, Nicholson School of Communication & Media
Rose Beiler: Associate Professor, College of Arts & Humanities
Sarah Bush: Associate Professor, College of Community Innovation & Education
Shana Harris: Assistant Professor, College of Sciences
Sonia Arellano: Assistant Professor, College of Arts & Humanities
Tina Dow: Assistant Professor, College of Medicine