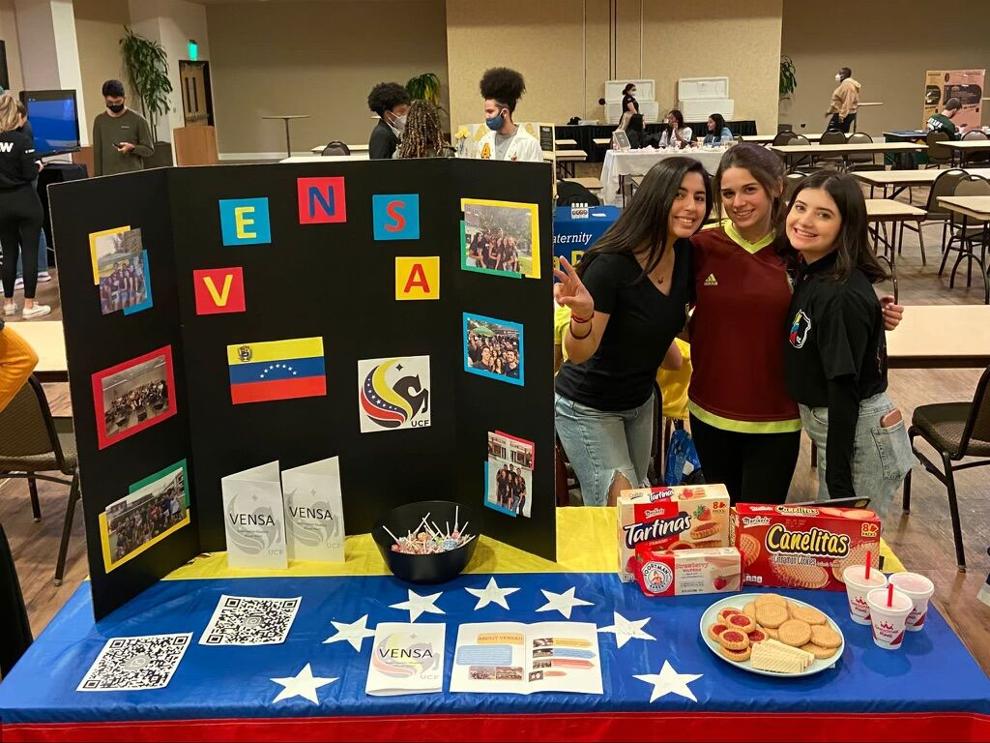 As the U.S. Embassy in Venezuela closed its doors, families of international students from Venezuela struggle to enter the country. 
The Department of State announced the temporary suspension of operations of the U.S. Embassy in Caracas, Venezuela, and the withdrawal of diplomatic personnel on March 11, 2019.
With the embassy suspension, families of Venezuelan students are not able to obtain visas within the country.
"The visa process is not as easy as it used to be before," said Diego Baduy, junior finance major from Caracas. "There is also a chance your visa will get denied." 
Baduy's mother was able to get a visa and come to Florida before the embassy suspension. However, Baduy's father and siblings are still in Venezuela. Baduy said his brother had to schedule a visa interview in another country, which led to their parents spending more money and time. 
Camila Pantoja, junior business economics major from Valencia, Venezuela, said her mother is currently in Venezuela, and she has to prove her non-immigrant intent to get visa approval. Because Pantoja's immediate family - except her mother - are in the United States, it takes a lot more documented proof for her mother to get approved.
"It's complicated right now, especially, because they don't give visas to everybody," Pantoja said. "So, it's just a thing of, I think, luck." 
Venezuelan President Nicolás Maduro ordered the closure of both the embassy and all Venezuelan consulates in the U.S. on Jan. 11, 2019, according to the Venezuelan Embassy website. 
Director of UCF Global Christina Khan said that not only families are struggling but some of the UCF Venezuelan students are not able to travel either.
"The things that I hear most from Venezuelan students is them not wanting to travel home because visas expired, and they don't want to risk having to go to a third country," Khan said. "As you can imagine, that could be quite costly too."
Baduy said he hasn't been in Venezuela for almost four years. Khan said many international Venezuelan students have not seen their families in years, but students choose to finish their studies at UCF and not risk their status in the U.S.
"I love the United States. I am super thankful to be here," Baduy said. "I hope to be able to stay here."