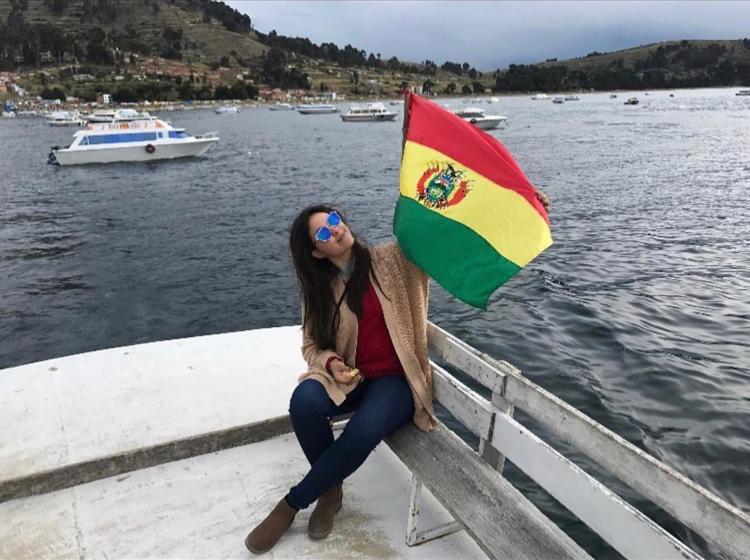 Bolivia's interim president Jeanine Áñez Chávez has created a political alliance with the United States as of last month after kicking out former President Evo Morales in November.
Bolivian students, faculty and staff at UCF said they are relieved Morales is no longer serving as president.
In a speech from December, Secretary of State Michael R. Pompeo said Bolivians are rebuilding their democracy after Morales introduced socialism. He said that Bolivia appointed Walter Oscar Serrate Cuellar the first ambassador to the United States in over a decade, which allows the United States to help Bolivia get back into democratic cooperation. 
Maria Sanzetenea, a UCF Global student of the English Language Institute, said her family was scarred emotionally a few months ago because her country was going to continue socialism. She said that Morales is a dictator who created racial battles between the social classes for 14 years. 
Sanzetenea also said he took advantage of the indigenous people in Bolivia and told them the other Bolivians were taking advantage of them, which led to Morales' rise in his votes. She said Morales gained trust from the indigenous people because they were low-income and in need of a better life. 
"He told them that he was going to build more universities and more education," Sanzetenea said. "Those people are very poor, so they needed that hospital or education." 
However, Morales never kept his promises. He told them he was going to provide education and other goods for years, Sanzetenea said.
"With time, the people started to realize that he didn't accomplish anything and that they were living the same, and it was all about the discrimination and racism," Sanzetenea said. 
Sanzetenea said Morales ended up losing people's trust, not only because the promises he made to them were not fulfilled, but because he was considered a drug dealer. Morales allowed drug trafficking to happen in the country and threw out the Drug Enforcement Administration while in the presidency. 
Bruce Farcau, a former political officer of the American embassy in Bolivia and a professor of Latin American studies at UCF, said Morales aided in the cocaine drug trafficking in Bolivia. 
"He used his ties to the drug mafia and to Cuba and Venezuela to remain in power," Bruce said.
Bruce's wife, UCF Spanish Professor Maricruz Farcau, said the Bolivian citizens started a protest to throw out the government led by Morales and protect Bolivians last November.
"People started a revolution called La Revoluciòn de las Pititas," she said. "People blocked the streets, and the whole country was paralyzed by the citizens."
Maricruz said people did not want a war, but that they would stand up every day until Morales left the presidency. 
Bolivia has always been a democratic country. However, the citizens lived under a dictatorship the last few years, Sanzetenea said.
She said on the three day of the protest Morales closed the streets and didn't allow food and other products to come into the country.
"It was a way for him to create a treaty which violated the human rights of the citizens," Santzetenea said. 
Sanzetenea said she expected to have the United States as an ally because it can benefit Bolivia's economy and help with the exporting and importing of goods, such as chia seeds and gas.
"The new Interim President is growing allies and getting the bad people thrown out of office," Sanzetenea said. "She is doing a good job because I know Morales left the country a mess."