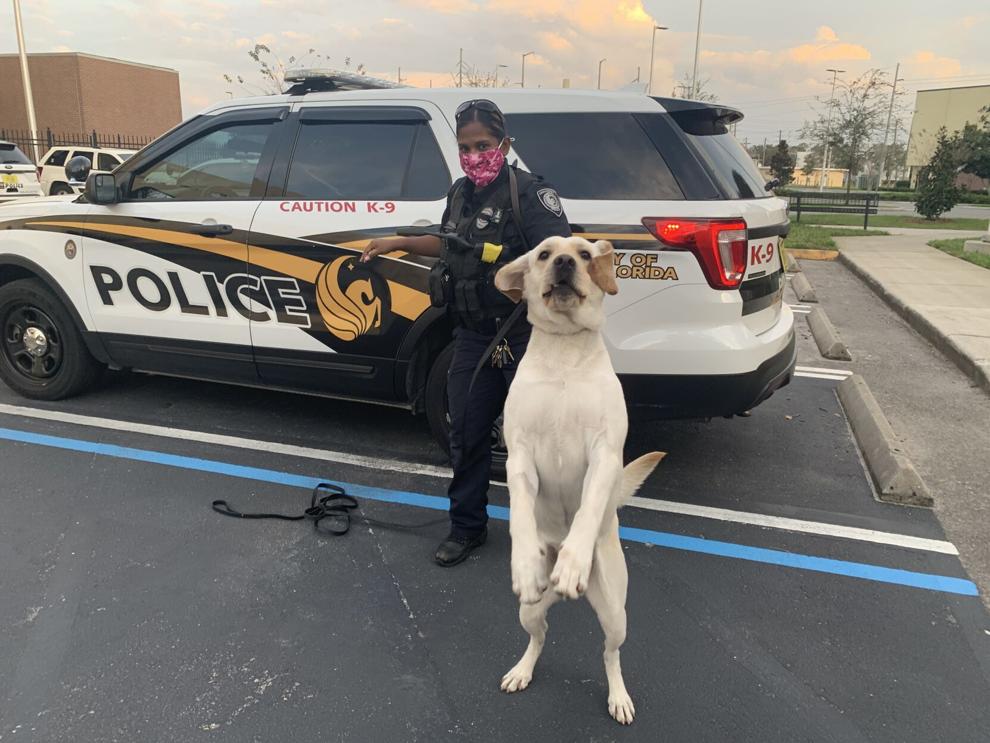 Several UCF students said more diversity in law enforcement would increase their trust in police officers.
Alejandra Arroyo is Latina and a sophomore majoring in mechanical engineering. She said more diversity in police departments would make it easier for people who speak different languages to communicate with police. She said people would be more comfortable, and fewer altercations would happen.
Arroyo said her dad does not speak English well. He got pulled over, and a police officer lashed out at him because he could not communicate with him.
"My dad was angry because he couldn't understand him, and the police officer was angry because he couldn't understand him back," Arroyo said. "My dad was cursing him out in Spanish, and the police officer was cursing him out in English."
The officer involved in that situation was not from the UCF Police Department.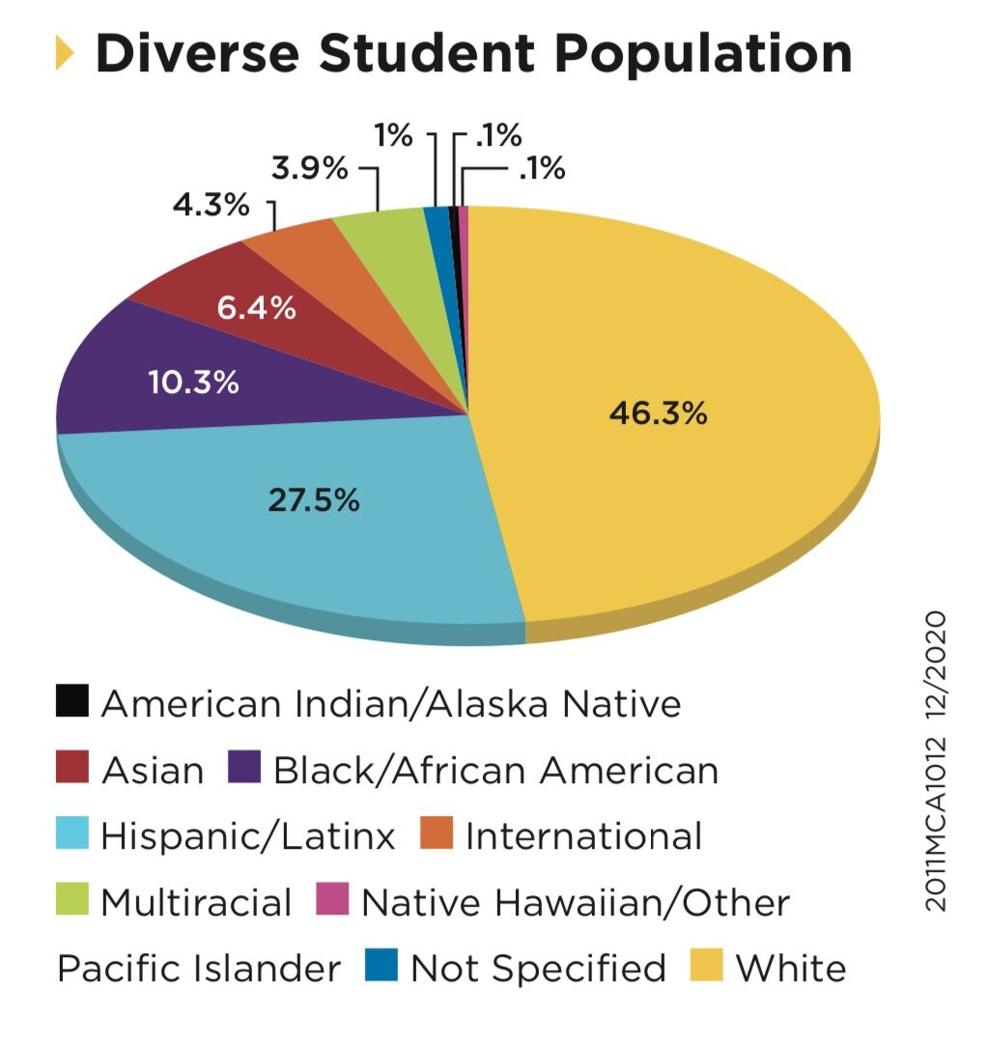 The UCF student population is very diverse. One out of every two students is a minority. Forty-six percent of UCFPD's staff are minority groups, and 54% are non-minorities.
The Orlando Police Department is significantly whiter than its community. According to the United States Census Bureau, 36.5% of Orlando's population are white non-Hispanic and non-Latino persons. Fifty-eight percent of OPD's staff are white non-Hispanic and non-Latino persons, according to records from OPD.
Peter Vo is Vietnamese and a senior majoring in biomedical sciences. He said it seems like one demographic is only applying to be police. He said if there is going to be more diversity, there needs to be more recruitment for diverse people. 
"I don't think they're excluding any ethnic backgrounds that are trying to join the profession, I think people just don't want to be officers, and there's only a certain group of people that want to be officers," he said.
Pablo Vargas is the first Hispanic Latino commander for UCFPD and also a part of recruitment. He said that when someone applies, the system doesn't tell recruiters the demographics of the applicant. The ethnicity, gender, and age are unknown. 
"You always hope that there's a diverse group of people within that pool, but our pool is controlled by the people that apply," Vargas said. "We're working on, hopefully, a future program where we could start sponsoring recruits to the Academy." 
Vargas said diversity is important but being a good fit for the police department and community is also essential. The recruitment team looks for the best candidates and never lowers their standards.
Vargas said UCFPD try to mirror the community as best as they can. When he was a student, he wanted to see someone that mirrored himself within the law enforcement community, he said.
"I'm extremely proud. I'm humbled by the opportunity," Vargas said. "I strive every day when I put on my uniform to be a good representation for the Latino community and for men and women in law enforcement, all over the United States."
Eric Heinrich is German and a senior majoring in aerospace engineering. He said police act differently toward minorities. A diverse force with more transparency would make police more trustworthy, he said.
"I think the biggest trust can be regained in having an effective police department that is close with the community so that they're not feared by the community," Heinrich said. "The police force should be a more-close representation of the community they're enforcing."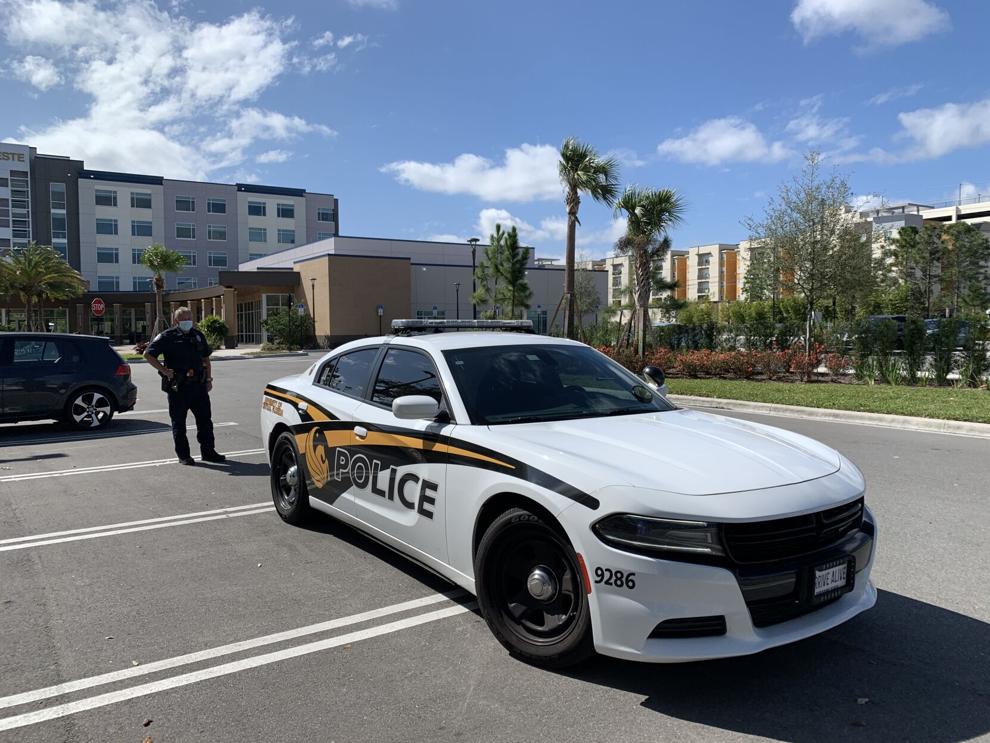 Heinrich said diversity would help a lot, but it won't be a remedy for everything. He said transparency in operations and better training also need to happen. 
Vargas said that over the past year, UCFPD has upgraded their training and revised their policies. 
"We push our officers to always do the right thing," Vargas said. "You can find a lot of what we've done on our transparency website."
Vargas said UCFPD is doing a lot more in the community to gain trust. He said it is just as important to help the community as it is to police and prepare for disasters. His officers feed the homeless community, volunteer at rehab centers, and restore homes.
"A lot of police officers do this on their days off," Vargas said. "I'm just so proud of our officers. And again, it starts with the Chief's example of doing the right thing all the time, even when no one is looking at us."
Transparency with our community is important to us.Visit our transparency website to learn more about who we are, the policies that guide us, and our continued commitment to our Knights 👇https://t.co/ckmyg62UlV

— UCF Police Dept. (@UCFPolice) January 21, 2021