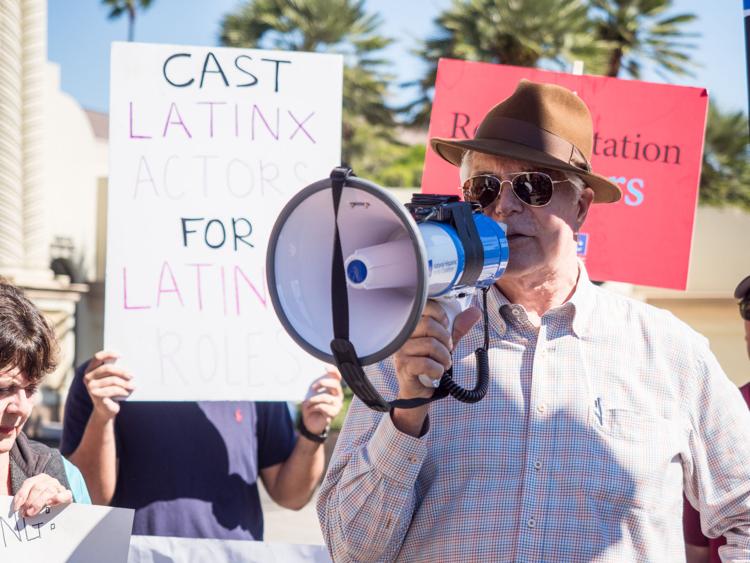 A show on Netflix portraying Latinos in a positive light was on the rise. Now, some in the Latino community are questioning whether their representation in the media may be in doubt after the streaming service cancelled the show.
The company announced on March 14 that it would not renew the show "One Day at a Time," the Emmy-nominated sitcom, after it released the show's third season in February.
We've made the very difficult decision not to renew One Day At A Time for a fourth season. The choice did not come easily — we spent several weeks trying to find a way to make another season work but in the end simply not enough people watched to justify another season.

— Netflix US (@netflix) March 14, 2019
The show has generated support from fans and advocacy groups such as National Hispanic Media Coalition which argued it helped with diversity and representation in Hollywood.
It contains multiple Latino leads, which is usually rare in Hollywood. It also comes at a time where some experts say Latinos are heavily underrepresented in the media.
According to a 2018 University of California, Los Angeles diversity report, Hollywood Diversity Report 2018, Latinos accounted for just 5.6 percent of roles on cable television shows, and 2.7 percent of all top movie roles in 2016.
"One Day at a Time" is a reboot of Norman Lear's 1975 breakthrough hit of the same name. In this reboot, the show surrounds the life of a Cuban-American working class family living in Los Angeles. 
The show is characterized as a sitcom, but some say it takes into account relevant issues, like depression, PTSD, immigration, sexual identity and bullying.
Cecilia Rodríguez Milanés, UCF English professor and Cuban-American, said she is surprised that Netflix decided to cancel the show.
"I thought it was a really cute show," Rodríguez Milanés said. "I was very engaged because the characters were Cuban. And that's something that you don't see on TV too much."
Rodríguez Milanés also said she liked that the show dealt with really serious topics even though it was a comedy.
"It was a show that, you know, combined humor with serious topics," she said. "I felt that it was good."
A March 2018 open letter by National Hispanic Media Coalition stated that the show serves as a guiding light.
"The true north in and for an industry grappling with issues of diversity, equity and inclusivity," the group wrote in the letter.
The group's letter noted that Latinos make up about 17.8 percent of the U.S. population, and that by 2050, Latinos will account for over 30 percent of the U.S. population. 
Alex Nogales, president and CEO of National Hispanic Media Coalition, said he feels disappointed and angry because he believes "One Day at a Time" is an excellent show.
"[Netflix said] that it wasn't pulling in the viewers," Nogales said. "We need representation. Not just because we want another director or an actor to get another role. But because how we are perceived as a consequence of being absent or being negatively portrayed."
The show was distributed by Netflix but is produced by Sony Pictures Television. This means that it is not affiliated with a TV network, and producers would have to pitch the show to a television network for on-air distribution.
Nogales said he encourages NBC in particular, as well as ABC, to look at the show and take it on.
"I haven't made my calls yet, but I will within this week," he said. "I will make these calls to encourage these [networks] to do it."
Andrew Perez, senior interdisciplinary studies major and Cuban-American, said there "absolutely" needs to be more Latino-based shows that help with representation.
"I believe there needs to be shows that meet both the mainstream appeal while also utilizing storylines to educate people on Hispanic and Latino values," Perez said. "This isn't to showcase the difference, but rather the similarities in which we are just as great as any other ethnicity."