After assisting Pulse survivors in a Spanish-mutual aid group, a UCF Social Work professor is now conducting a qualitative study on the factors that influenced the Orlando community's resiliency following the Pulse nightclub shooting.
Associate Professor Olga Molina, along with UCF School of Social Work Director Bonnie Yegidis, will be interviewing social service providers to obtain their perspective on the community's response to the shooting.
In July, Molina and Yegidis will be presenting their findings in Zagreb, Croatia.
Molina, who is of Cuban heritage, said she felt directly impacted by the shooting, as most of the survivors and the victims were Latino.
"It hit my community," Molina said. "It also hit the LGBT community, which is a very vulnerable community within the Latino community, and so, I felt that I needed to get involved in helping in whatever way I can."
Yegidis said the study will examine the ongoing needs of the families of the victims to ensure they continue to heal and have the necessary support to deal with the lasting effects of trauma.
"We believe that there are distinct factors that support the ability of individuals and community members healing and we will be examining these factors," said Yegidis.
The shooting occurred while Molina was at a conference in New York City last June.
A week later Molina returned to Orlando and was informed by Yegidis that the Executive Director of the Hispanic Family Counseling, Inc. Denisse Centeno-Lamas delivered a presentation to the UCF faculty regarding the shortage of bilingual social workers.
Centeno-Lamas stated that there were large numbers of non-English speaking clients seeking social services at the Hispanic Family Counseling, Inc.
"I jumped right in when I heard that they needed bilingual social workers to help out," said Molina. "I'm bilingual and I'm a licensed clinical social worker and I have the skills to be able to help them."
During this time, Molina said there were no Spanish-speaking therapy groups yet formed in Central Florida.
After recruiting clients from the Hispanic Family Counseling, Inc., Molina formed a short-term group.
The group consisted of six Latino men and women, who identified as either gay, lesbian or bisexual.
"Even though I had not met them, I knew that this was a very traumatic event that they had dealt with and I was certain that they were going to deal with PTSD symptoms as a result of this incident," said Molina.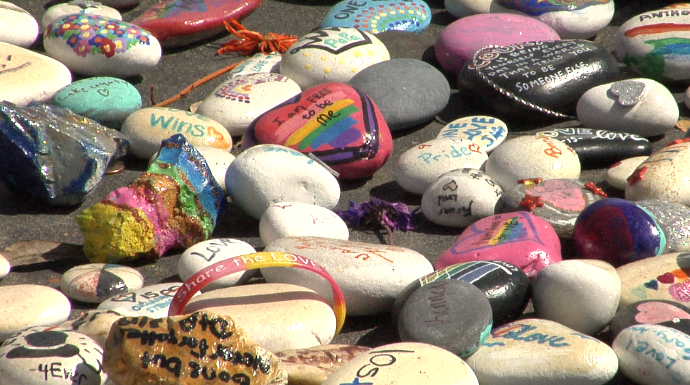 According to Molina, trauma victims tend to isolate themselves, which had occurred with several of the group members after the shooting.
Many of the group members did not leave their homes for days and had not spoken to anyone about the occurrence stated Molina.
"Working with the Latino gay community is special in the fact that these were Latinos who had not come out," said Molina. "They, as a result, were very isolated on top of that because they did not feel that they could talk to their family about what had gone on because they didn't want to be outed."
Molina said she felt the best thing she could do in her expertise was group work.
"I wanted them to be able to talk to each other and help each other out through this process because they were the experts really," said Molina. "They were the ones that were there, so they knew better than I did, what they experienced, what was going on, and what kinds of symptoms they were dealing with."
There were various psychological issues that affected the group members such as anxiety, depression and fear Molina stated.
Many were unable to sleep due to nightmares.
Molina said several group members were also grieving the loss of their best friends in the shooting.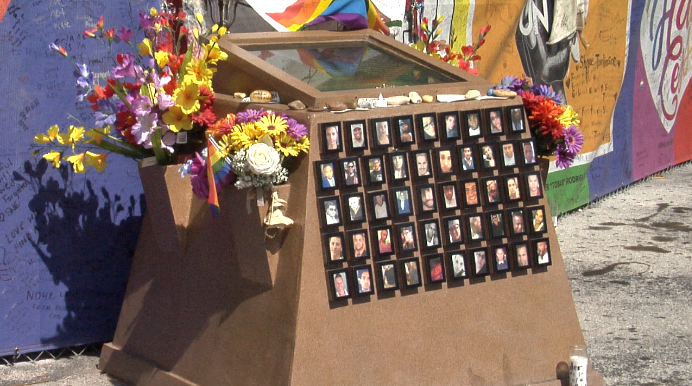 In dealing with these issues, many group members did not return to work for a month and consequently lost their jobs, contributing to their lack of income and inability to cover living expenses.
The fear of being outed prevented several group members from informing their employers that they were at the nightclub Molina stated.
Molina began to connect the group members with social work agencies and psychiatric services.  
To ensure the group members had the necessary documentation to find employment, Molina helped them to obtain permits, drivers licenses and residence cards.
Molina also assisted group members in applying for a U nonimmigrant visa.
According to the U.S. Department of Homeland Security, a U nonimmigrant visa is intended for victims of a crime who have been affected by mental or physical abuse.
Molina stated that the group members are not able to work while going through the process of obtaining residency in the United States.
Despite the differences in nationalities and sexual identities among the group members, Molina said the group chose to emphasize the commonalities.
"We called each other the international Latino group," said Molina.
The group became cohesive; group members began taking English lessons and attending church together stated Molina.
Spending time with each other outside of the group sessions gave the group members a sense of empowerment Molina stated.
"I helped them get through this very difficult time," said Molina.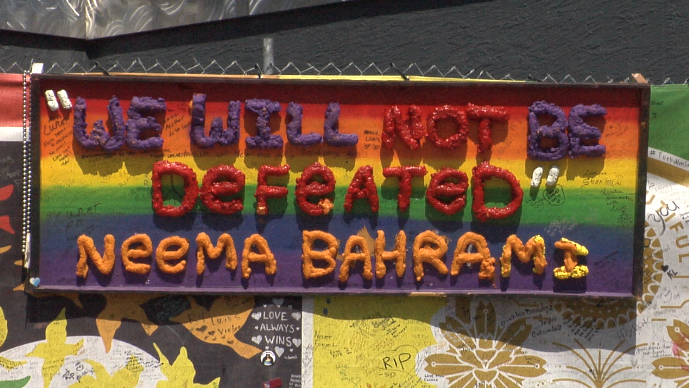 PTSD symptoms still affected the group members by the end of their eight-week group sessions with Molina, prompting Molina to transfer the group to another therapist to continue to assist the survivors.
The group is ongoing and continues to meet on a weekly basis Molina stated.
Molina currently teaches two undergraduate classes on Social Work Practice with Groups and one graduate class on Clinical Practice with Groups.
In each of her classes, Molina dedicates a lecture to speaking about her group work experience with the survivors.
"This brings the theory to life," said Molina. "To a real practice situation, and it teaches them the skills of social work practice with groups with a vulnerable population. It also teaches them about culturally competent social work practice with groups because here we were working with Latinos and we were working with the LGBT community."
A student from Molina's Social Work Practice with Groups class and Social Work Major Natasha Cruz-Knopf said Molina taught her the importance of recognizing nuanced differences between group members.
"Being gay is still stigmatized within some Latinx families, so some group members felt uncomfortable disclosing their sexual orientation to their families," said Cruz-Knopf. "In consequence, this prevented these group members from gaining familial support following their survival of the Pulse tragedy."
Latinx is a term used to be inclusive of a person of Latin American origin who identifies as a gender other than male or female. According to the Oxford English Dictionary, Latinx is a gender-neutral or non-binary alternative to Latino or Latina.
Cruz-Knopf said Molina's qualitative study helps explore the importance of professionals acknowledging intersectionality.
"I think the research Dr. Molina is doing is important because trauma-based group work involving members of the LGBT+ community and the Latinx community remains a largely unexplored area of practice," said Cruz-Knopf.