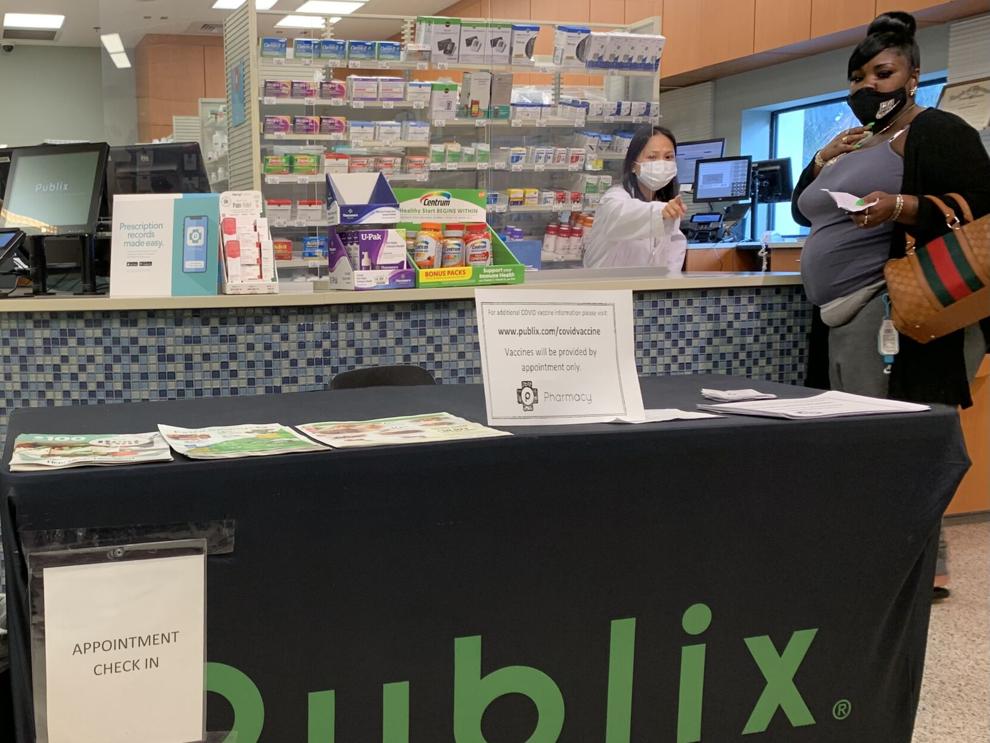 Floridians who want to get the COVID-19 vaccine are now required to show proof of full or part-time residency after Florida's surgeon general signed a public health advisory on Jan. 21. 
The order has prevented undocumented immigrants from getting the COVID-19 vaccine. At least 775,000 undocumented immigrants lived in Florida in 2016, according to the American Immigration Council. 
Oscar Mendoza Martinez said the order affected many Central Florida families, including his.
"My aunt tried showing that she's in the process and she should be receiving it soon, but they told her it's still not possible as of right now," Martinez said. "She still has to go to work and live her day, day-by-day, knowing that until she gets that documentation that she won't be able to get that vaccine," Martinez said. 
"If I could give up my vaccine to someone who really needs it, less fortunate or someone who comes and doesn't have the proper documentation, I think it'd be ideal for sure," Martinez said.
Gov. Ron DeSantis said this is to prevent vaccine tourism at a Jan. 19 news conference in Rockledge. 
"What we don't want is tourists, foreigners," DeSantis said. "We want to put seniors first, but we obviously want to put people that live here first in line."
 A total of 1.84 million people have received the vaccine in Florida as of Feb. 4; 57,742 of these people are not Florida residents. The COVID-19 vaccine is considered scarce and extremely limited.
Jordyn Lubinsky said she can't believe DeSantis is doing this in a place like Florida where there is such a large Latino community. She said blaming the tourist industry for the new order is an excuse.
 "They're not going to come to Florida for the vaccine, they're going to come to Florida to go on vacation to the beach or to Disney World," Lubinsky said.
"People don't realize they do all of these jobs like mowing lawns and tending to farms and just random, jobs that most white Americans would not want to do, and without them, our community would crumble," Lubinsky said. "I feel like the fact that they're, especially vulnerable to COVID they should be one of the prioritized groups to get the vaccine."
The CDC said Latinos are 1.7 times more likely to get COVID-19 and 4.1 times more likely to be hospitalized than white, non-Hispanic people.
Alexander Rossian said before Florida can help others, it needs to take care of its citizens, who pay a lot of money in taxes.
"If there's enough to the point where any American who wants to go get a vaccine can just get into his car or make an appointment on his phone and have it readily available then, sure no problem," Rossian said. 
"Should it be free? I don't think so," Rossian said.
The COVID-19 vaccine is currently available to full or part-time Florida residents who are 65 years old and over, long-term care facility residents, and health care personnel with direct patient contact. Hospital providers may also vaccinate a person who is considered extremely vulnerable to COVID-19. 
Residency requirements do not apply to health care providers or people receiving the second dose of the COVID-19 vaccine. Florida residents only need to show proof of state residency. There is no county residency requirement in place.
A valid Florida driver's license or valid Florida identification card must be shown for proof of residency. A copy of two documents that show verification of a residential address also qualifies.
For more information on the COVID-19 vaccine, visit the Florida Department of Health.