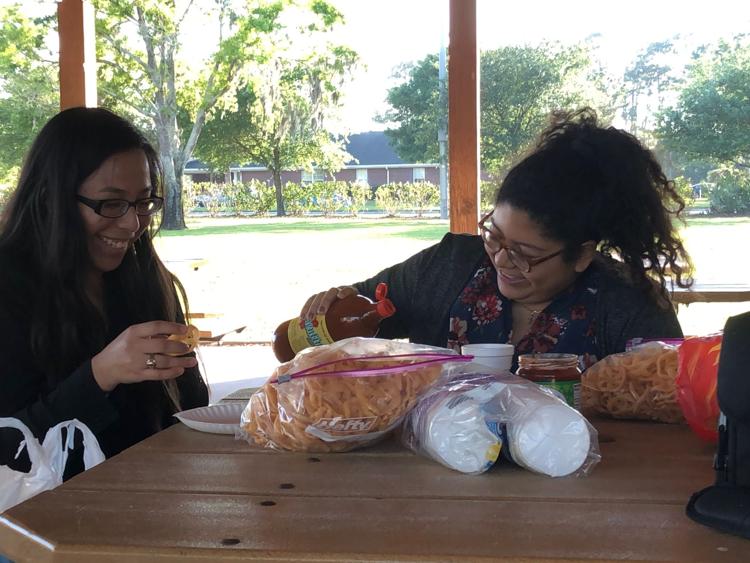 The Mexican Student Association hosted a Latino unity potluck on March 21, complete with food, music and activities — yet no one showed up.
Jazmine Manriquez, sophomore industrial engineering major and vice president of MexSA, said this is a common occurrence for the organization.
According to its KnightConnect page, MexSA is a new cultural organization on campus that focuses on uniting Mexican students to help them succeed and to bring social, cultural and educational awareness of the Mexican people to the UCF community.
Since it officially became a registered student organization with the Office of Student Involvement this semester, leadership within the club has struggled to get students involved in their events according to Manriquez.
Manriquez said she feels frustrated that the work she puts in doesn't come to fruition.
"I want to put all my time into it, but I guess it's like other people have other priorities or they just put effort into other places," Manriquez said. "They don't see [MexSA] as something that they need to do."
Zaria Woods, former Juntos Latino Leadership Council president and sophomore health sciences major, said this isn't a new occurrence.
Juntos helps existing organizations plan events and new organizations acquire members and receive Registered Student Organization status.
Juntos is designed to serve as an umbrella organization for Latino-based clubs on campus, according to the group's KnightConnect.
Woods mentioned some outliers such as the Puerto Rican Student Association founded in 2017, which has 55 registered members, according to KnightConnect. But she said most new organizations struggle with consistent membership.
"Any RSO, be it cultural or not, needs time to establish meetings and get students involved," Woods said.
Students such as Bernabe Soriano, junior film major and Mexican student, said the reason he is not interested in new Hispanic organizations like MexSA is because there is an over-saturation of Hispanic-centered organizations on campus. 
"I just personally didn't find it interesting because I'm already part of [Latin American Student Association]," Soriano said. "And I'm usually busy when they have events."
Even with its rocky start, Leslye Trujillo, MexSA president and sophomore interdisciplinary studies major, said she still plans to partner with other organizations, such as the Spanish Graduate Association, Juntos Latino Leadership Council and the consulate of Mexico in Orlando. She hopes with those partnerships, MexSA will be able to continue to educate the UCF community about Mexican culture, beliefs and celebrations.
"We're trying to see why [people don't show up]," Trujillo said. "How we can promote [MexSA] better."