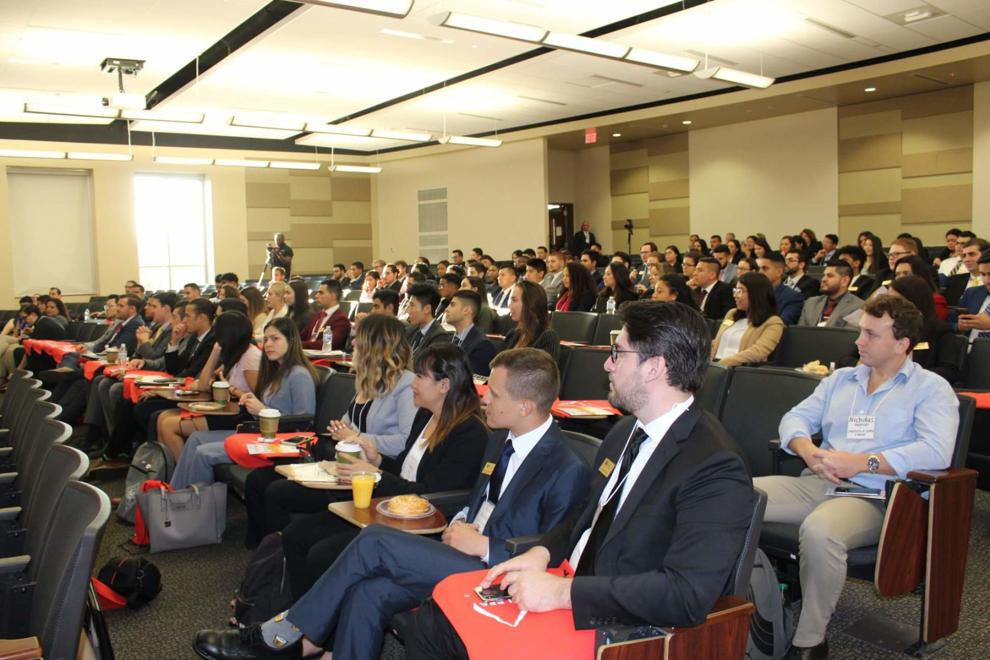 Members of UCF's Association of Latino Professionals for America are taking a different approach toward Hispanic underrepresentation in the field of finance. 
ALPFA UCF is uniting students and professionals alike from across the Central Florida community to gain insight and provide a variety of development opportunities, according to their website.
According to a report by the Society for Human Resource Management and the Congressional Hispanic Caucus Institute, 11.3% of Hispanics and Latinos in the U.S. are financial workers.
Mauricio Ramirez, president of ALPFA UCF, said he wants to provide all members with the same amount of opportunities and development. 
"Rather than focusing on race [or] ethnicity, we should be focusing on the pure and raw quality of financial candidates," Ramirez said. 
The National Association of State Boards of Accountancy serves as a common field where people can find information about accountancy and finance through the country's 55 state boards. 
NASBA strives to provide support and leadership to all — especially those who are marginalized, such as women, African Americans and Hispanics and Latinos, according to the organization's website. 
Now, Ramirez said ALPFA is working hard to address the issue of Hispanic underrepresentation in the accounting field at UCF.
As president, Ramirez said he works to set the direction of the organization through workshops, networking and the annual symposium so that its members can access the tools needed to get internships and full-time job offers with their dream companies.
He said he strives to look past recruiting Hispanic or Latino members and open the club's doors to all. 
"Anyone who wants to succeed will have the chance to do so at ALPFA UCF," Ramirez said. "As long as they're willing to put in the work."
For ALPFA UCF's Vice President of Membership Katrina Nilsson, opening these doors to all students is what makes the organization different from the rest.
"We are originally a Latino-based organization, but we welcome everyone," Nilsson said. "We thrive off of the diversity of thoughts and ideas that come with our diverse members."
By opening the organization to all, both Ramirez and Nilsson said that members of ALPFA UCF strive to gain a sense of motivation to break the barriers and crush their numbers in the field of finance.