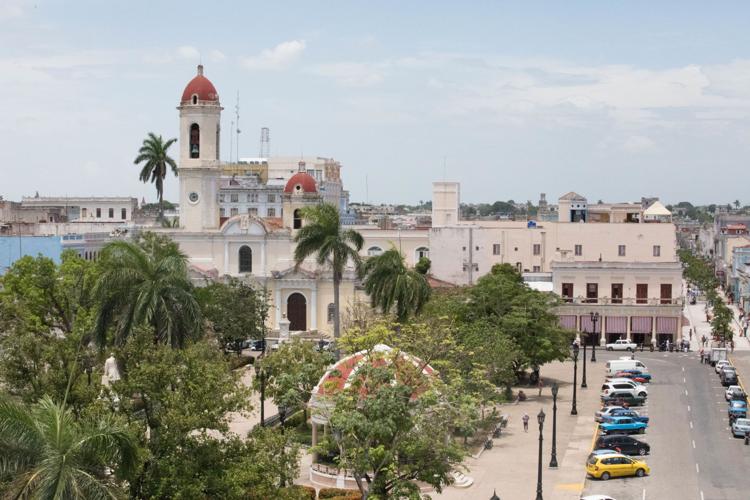 The Jose Martí Park in Cienfuegos, Cuba, is located in the heart of the city and remains a must-see location.
"This area is composed by different buildings which are surrounding the park, and here there are places that, whenever you come to visit Cienfuegos, you cannot skip," Yudith Bermudez said, a professor of languages at the University of Cienfuegos.
The park centers around the statue of the national hero: Jose Martí.
In the war for independence, Martí wrote literature both about and during the war and is known for some of the best works of literature in Cuba. According to Biography.com, the song "Guantanamera" comes from a poetry collection by Martí: Versos Sencillos.
The city hall is the oldest building surrounding the park and remains active in Cienfuegos. Tomás Terry Theater hosts acts in the auditorium. Catedral de la Purisima Concepción stands out with stain-glass windows and a Neoclassical architectural style.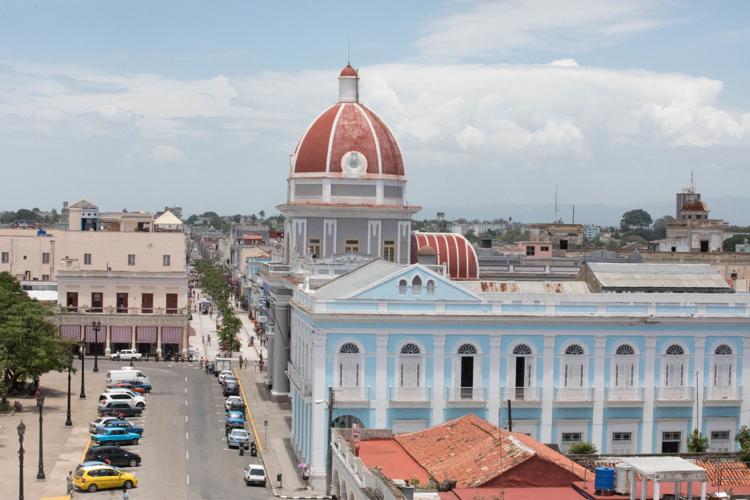 Samir Hernandez, a professor of history at the University of Cienfuegos, said there are many reasons this park remains the center of Cuban culture in Cienfuegos.
"The combination of modernity and tradition is the reason this park was chosen as the city's historical center," Hernandez said.
La Unión de Escritores y Artistas de Cuba, or the Union of Writers and Artists of Cuba, is an organization of the Cuban Civil Society that defends professional interests and the living conditions of the work environment of its members.The UNEAC Garden hosts events including showcasing Cuban music, culture, literature, exhibitions and conferences.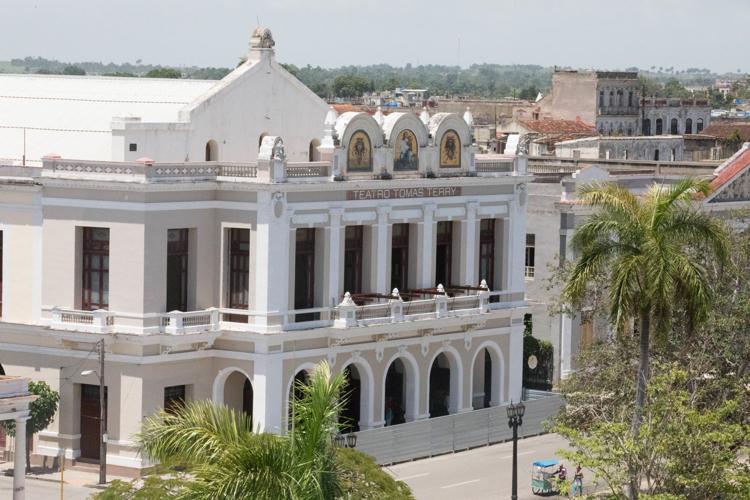 UNEAC President Orlando García Martínez said people cannot volunteer to work here.
"It's a selective organization," Martínez said. "This adds to the quality of work they provide."
Birds constantly come to make nests in the UNEAC Garden. Martínez sees the birds as a good omen. 
"We always say that when birds are here, especially the zun zun who come to nest, it's because the spirit of peace is permeating the area."