Kelly Quintero accepted the honor of being one of the UCF Alumni Association's 30 Under 30 last year.
As the Alumni Center announced this year's recipients, the '13 political science alumna looked back at her time at UCF and how it has led her to her career today.
As a first-generation university student, Quintero found herself actively pursuing leadership roles. Throughout her time at UCF, she used those skills to advocate for more policies that help end hunger.
"My parents came to this country to give me a shot to have a chance at an opportunity, and I took it," Quintero said. 
After graduation, Quintero still involves herself in the UCF community. She is a member of the UCF Young Alumni Council and served on the selection committee for the Hispanic Heritage Scholarship Fund, receiving the scholarship herself years before. Quintero said UCF lives up to its status as a Hispanic Serving Institution.
"Together as a culture, we are taking that opportunity. We are also taking a chance to educate ourselves," Quintero said. "To become leaders in our respective fields."
At the start of the pandemic, Quintero led an effort in Orange County to secure federal funding for all food banks and pantries under the Second Harvest Food Bank of Central Florida. That has since resulted in a $6 million contract with unanimous support from the Orange County Commission. She said she does not take all the credit for this achievement and stresses the impact food banks have on the Central Florida community.
"When we were able to get unanimous support, it was not just like I did my job," Quintero said. "It was because of all those other pantries did exactly what they were supposed to do."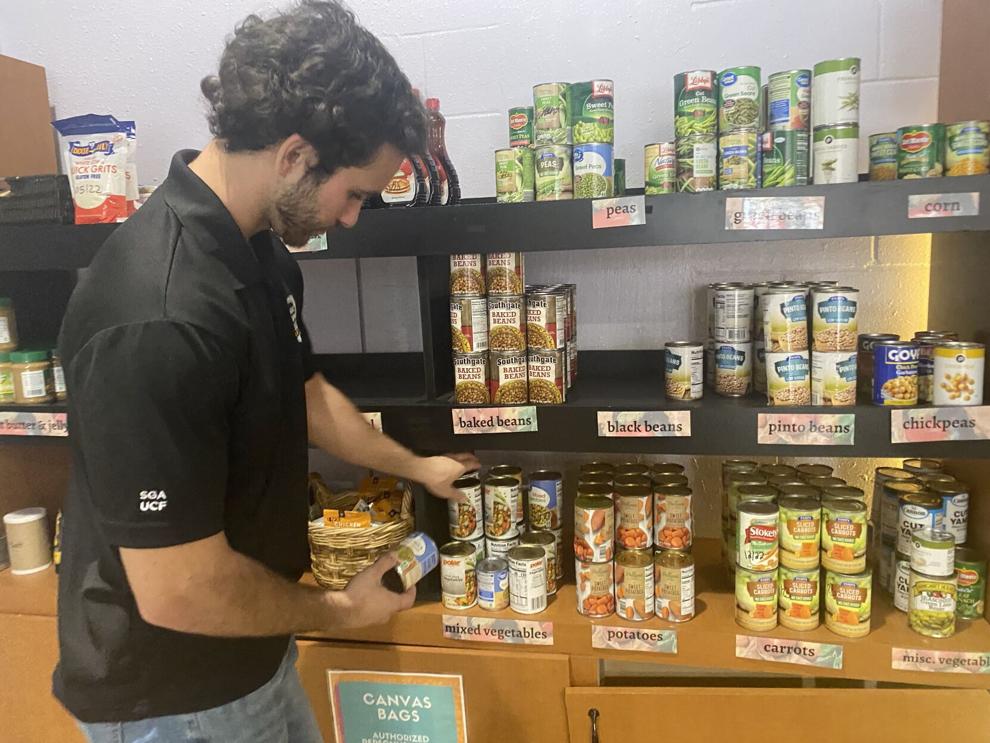 Nicolas Aixala, Knights Pantry volunteer manager, said funding initiatives help food pantries significantly and every donation helps a student in need. 
"Any donation we get, from Second Harvest, from any food bank, any student — it makes a huge difference here," Aixala said. "All those donations help, and you'd be surprised how many students rely on this pantry." 
Quintero recently moved to Washington D.C. to start a new chapter in her life, working as director of policy for Feeding America. The nonprofit works with over two hundred food banks and pantries that feed 46 million people nationwide, further pushing Quintero's efforts in ending hunger. 
"In my specific role now, with policy, I really feel like it's how can we make sure that federal programs impact college students that are facing hunger," Quintero said.