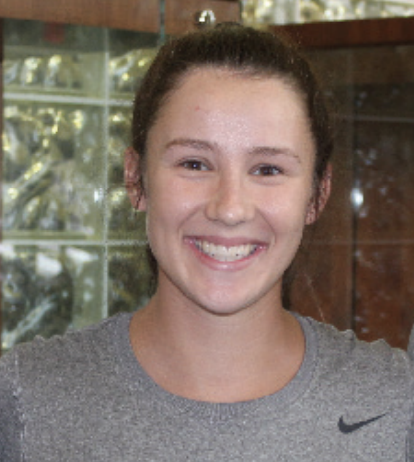 Jacinta Kendall, 19
Hometown: Sydney, Australia
Rowing has always been a part of Kendall's life. She began at the age of 12, joining the rowing club as an extracurricular activity. It seemed fun and enjoyable at the time, but she had no idea where it would take her.
While competing in Australia, she met coaches from UCF's rowing team and began the process of coming to Orlando.
"The diversity is really cool, there are so many different ethnicities. I came from a smaller school and seeing the amount of culture here is amazing," she said.
Her favorite part of being an international student is the jokes she tells other students when asked about her life back in Australia.
"I think it's fun to see what farfetched things people will believe. We'll tell people that we ride kangaroos to school or that we have ferocious koala bears," she said.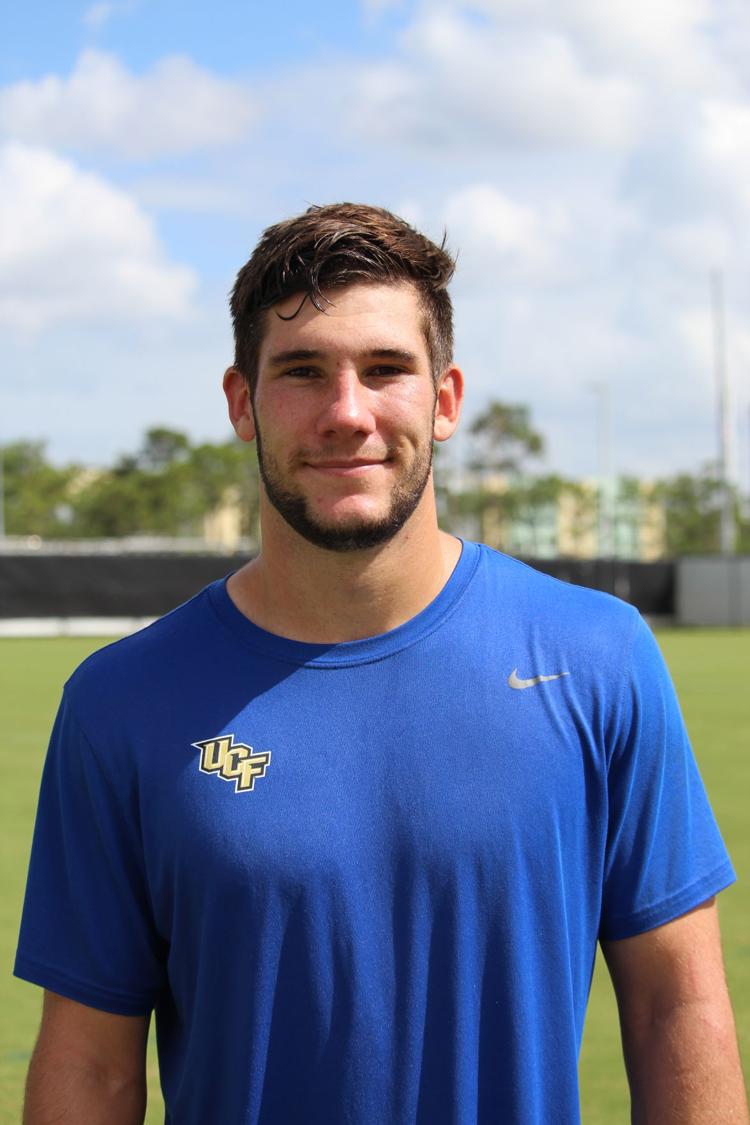 Yannick Oettl, 21
Hometown: Munich, Germany
"Getting used to that summertime heat is definitely something I struggled with," Oettl said.
With the heat being his biggest struggle, Oettl took the new changes in stride. He described the new situation as exciting and worthwhile. Being a part of the soccer team made him feel like he had a built-in family and support system.
"At first when you look at the number of students online, you're like 'Woah, there are so many students, but then you're here in the summer and it's kind of empty," he said. "In the fall you can really see the difference and get to meet new people and different interactions."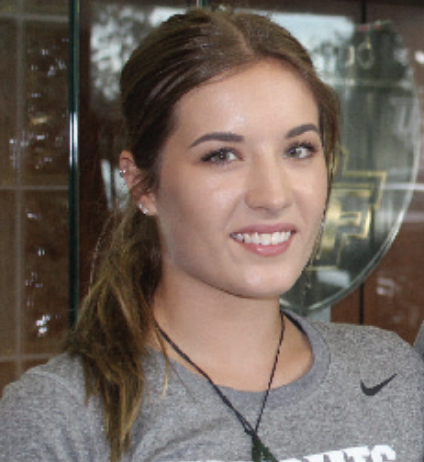 Abbie Pritchard, 20
Hometown: Wellington, New Zealand
Coming from an all-girls school with 500 students to the largest university in the nation can be a big adjustment for anyone. For Pritchard, she took it all in stride, finding some of her closest friends on the rowing team at UCF.
"Because I'm a part of the rowing team, I get to have 50 plus friends who love the same thing and have the same interests as I do," Pritchard said.
The biggest change for Pritchard came when understanding the impact the physical distance can have on relationships.
"I talk to my family every day, twice a day. It's not so much that I have a lot to say, sometimes I just want to call and say 'Hey,'" she said.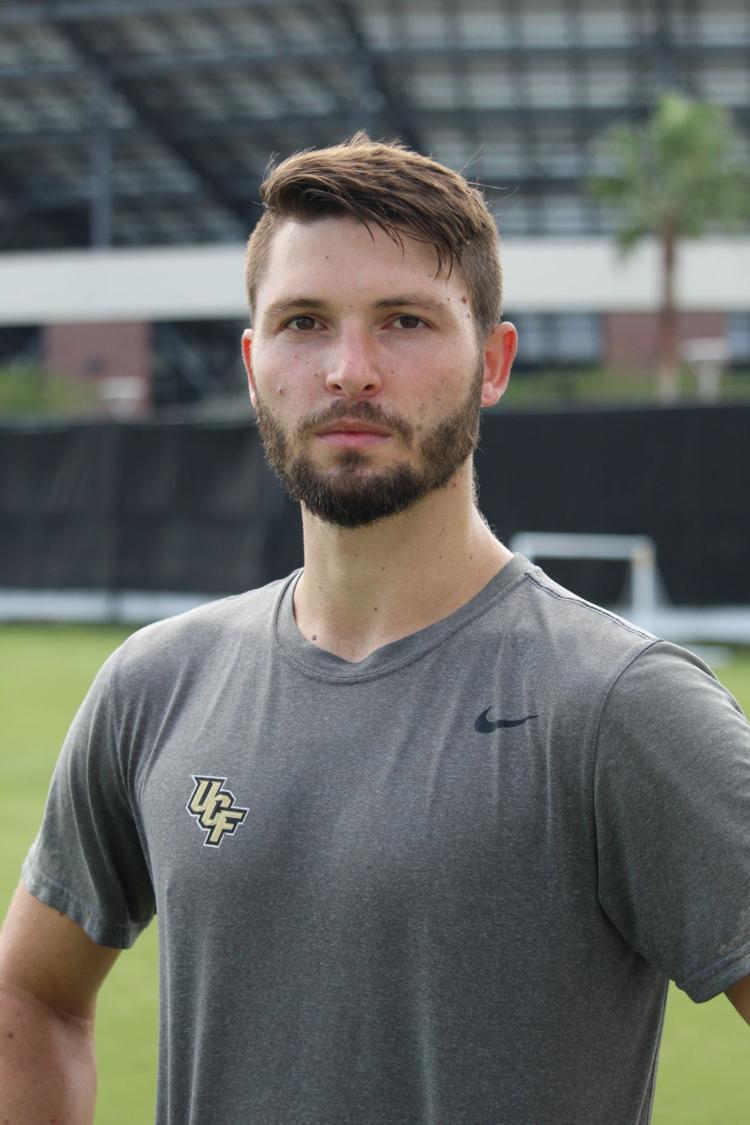 Yoni Sorokin, 24
Hometown: Jerusalem, Israel
The first thing Sorokin noticed about UCF when arriving last year was the size.
"Everything here is big and organized, which is definitely something we didn't have back home," he said.
He came to UCF because of the opportunity he had for advancing his soccer career and found his home in his teammates, especially considering that his family remains in Israel.
"They are definitely a motivating factor, and I strive to make them proud every day," he said. 
Richard Amon, 19
Hometown: Accra, Ghana
Having played soccer since he was eight, the first time Amon traveled outside of his native Ghana was when coming to Orlando to play for UCF in 2016.
"Coming out of Ghana was a really big deal to me," said Amon.
Amon trusted the process and his new teammates, saying that it wasn't a hard decision, and he found comfort in the school's focus on the health and overall well-being of its students.
"The UCF Golden Rule is something that aligns with my personal values and it's something I found important when coming here… I value interpersonal relationships and UCF seemed to have placed emphasis on that," he said.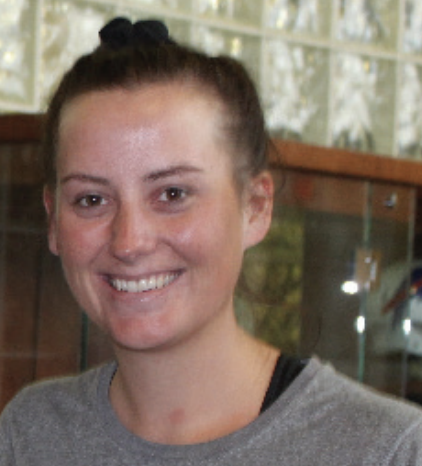 Caitlin Ross, 21
Hometown: Wellington, New Zealand
Ross began rowing when her cousins introduced her to the sport, and she has not looked back since. She discovered her passion and found UCF's emphasis on athletics and school spirit as a major draw to her decision to come to Orlando.
"College sport isn't much of a thing back home, and we don't have nearly as many options as people do here," she said. "Title IX [in the United States] is definitely something that contributed to us being here."
Title IX is a federal civil rights law that prohibits discrimination on the basis of sex in education, according to the U.S. Department of Education.
When asked what her best advice was for students moving far away from home, she said, "Make use of all of the resources that you have and meet as many people as you can."