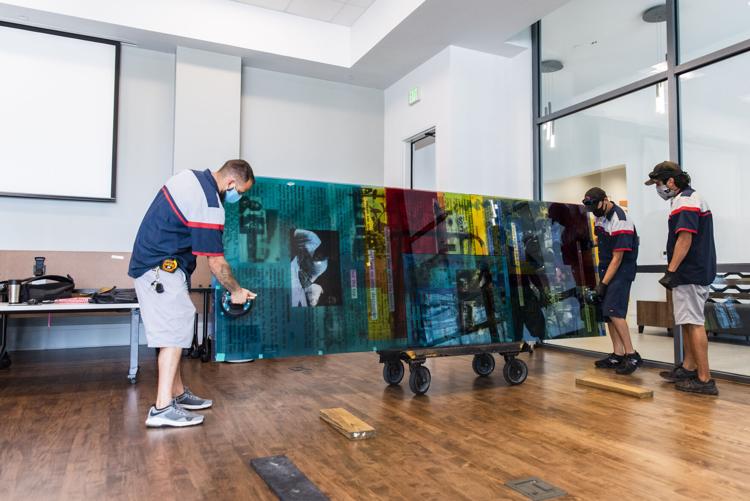 At the UCF Downtown campus there are many different neighborhoods and districts that surround it. There is the Central Business District where companies such as Suntrust bank are located and high class luxury apartments.
Then there's the City District which houses various types of entertainment expanding from restaurants to bars or going to see a live musical performance.
Lastly, there is the newest installment of downtown called Creative Village which is where the UCF Downtown campus is located. However, behind the campus is one of Orlando's oldest historic neighborhoods called Parramore.
Throughout Parramore, there are many rundown buildings. A few households can also be seen having boarded up windows instead of having glass ones.  
In the past, the community has had trouble obtaining resources that range from basic home needs such as fire alarms to economic help. As developers began expanding in the downtown area, the residents of Parramore were promised different job opportunities but have yet to appear.
A few residents had a similar fear once UCF announced the development for the downtown campus.
The assistant provost of UCF Downtown Ross Wolf said both UCF and Valencia want to be good neighbors. Not only do both institutions want to help the community move forward with the promises they have made, but to also see it evolve.
"We really want to be good neighbors," Wolf said. "And not just be a campus in the middle of their neighborhood, but be a campus that is there to help in ways they feel are important."
In 2016, the Parramore Community Engagement Council was formed as a way to make sure the community is able to share their needs and issues while having both institutions help supply resources.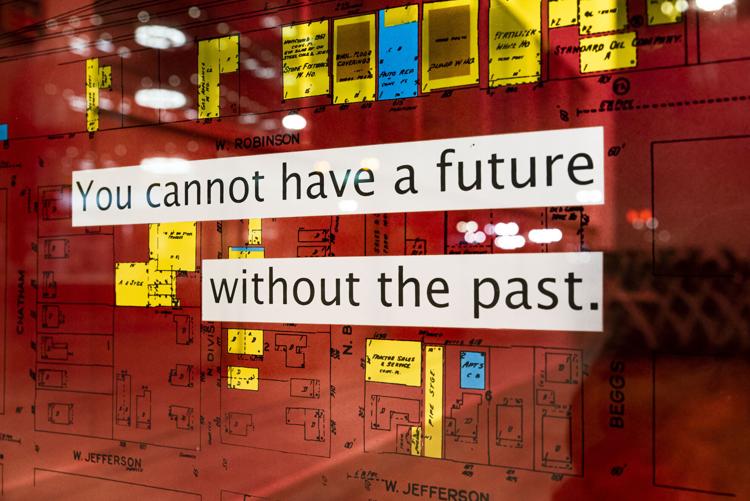 The council has over 22 volunteer voting members including Wolf which is made up of UCF, Valencia, City of Orlando, business and non-profit organizations, faith-based community, students and Parramore residents. 
The council is organized and broken up into five committees which are employment and jobs, earnings, health, education, safety and affordable housing. Each committee then finds ideas on how to tackle that topic.
The council has partnered with over several agencies such as OCPS Academic Center for Excellence, Orlando Magic, City Soccer, Orange County Pediatric Boys and Girls club and the City of Orlando. 
Robert M. Spooney, Reverend of Mt. Zion Missionary Baptist Church and a member of the council, said after having residents take a survey the council has been able to improve lighting in various parts of Parramore by presenting the results to City of Orlando.
One of their biggest projects was partnering with the city to ensure a safe route for students and parents to walk to school. It is called the walking school bus and how it works is there are around 100 to 200 yards of green painted sidewalk. 
On that sidewalk, students can walk with a parent or community member for a couple of blocks before being handed off to another person until they reach school safely.
Although the council is not well known amongst the students, that does not stop them from reaching out to the community and trying to make a difference — especially during a pandemic.
"You don't need to be well known to take care of business," Spooney said. "I don't need to go to the mountain tops to shout about what I'm doing, I just need to do."
On June 6, the council held a drive-thru food distribution with a few of their partnerships including Four Rivers restaurant and Second Harvest food bank. Each organization was broken off into different groups to fill up a car from the community with groceries. By the end of the event, the council provided groceries to over 1,200 people.
With that in mind, the council continues to find other solutions to different issues. Currently, there is an air quality study taking place in Parramore performed by Thomas Breyer, a UCF professor of public administration and a member of the council. Breyer's study aims to prove if air quality tends to be poor in lower socioeconomic areas.
As for the future, the council said they want to continue to be a part of the Parramore community and hope many of the residents discover as well as utilize the resources available to them. 
"The goal of the council is to create opportunity," said Elizabeth Thompson, the director of community engagement for Valencia and UCF. "And to give people choices over how they pursue their lives and what will ultimately lead to life's success, that to me is the overarching vision."