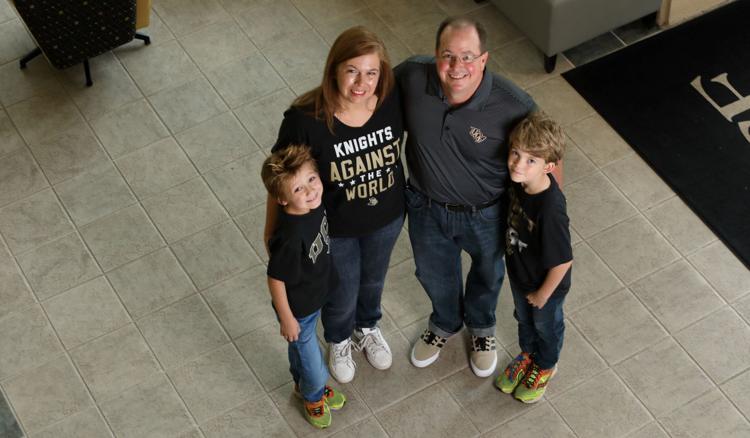 Britt Massing did what many students consider a stereotypical college experience and pledged a fraternity at UCF his freshman year of college.
Massing said extreme drinking came with the life of being in a fraternity, and that it wasn't until he graduated in 1993 that it became evident to him.
Now president and co-owner of The Staffing Resource Group Inc. in Tampa, 48-year-old Massing plans to help current students at UCF who face the same problem he did after pledging: addiction.
"All my friends moved on to different aspects of their lives, getting married and having kids and things of that nature and the party stopped, where for me there were times where it certainly continued," Massing said.
Last year, Massing reached out to the UCF Foundation to set up an endowment.
Patrick Crowley, associate vice president for advancement, communications and marketing of the UCF Foundation, said an endowment is "funds set aside to last theoretically forever" and needs a minimum of $25,000 to establish one.
Crowley said endowments are always donor driven, and the foundation works to follow through with donor intent by getting the money to the specific area they are interested in impacting.
"Through relationship building, you find out their passion and align that with what the donor is interested in," he said.
Massing speaks at regional conferences for the Pi Kappa Alpha national fraternity within their health and safety department. He said he does this to "help kids realize and identify at an earlier age that there's a solution" and make them aware of campus recovery programs that are available.
"I don't think there was one when I was in college and if there was, I'm not sure I would have known about it," Massing said.
Massing set up an endowment after asking about UCF's recovery programs. He was never part of the program during his time at UCF but wanted to help students at his alma mater. He said he was amazed at UCF's growth, not only with new physical structures but with the variety of support students have available to them.
Massing is hopeful his and his wife's contribution through the endowment will help with addiction awareness and bolster support.
"I had a great time when I was there. I loved my college experience at UCF and always knew someday I would get engaged with the university again, so it's been great to see it kind of come full circle," Massing said.