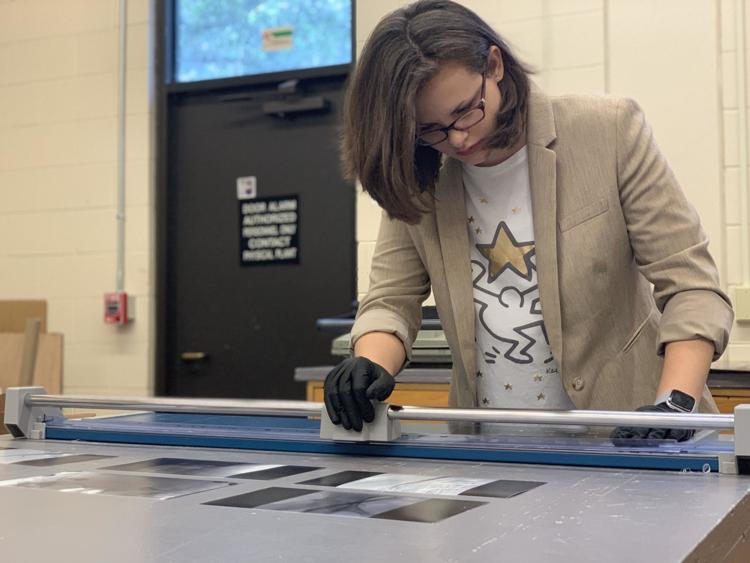 Keppra: 1,500 mg.
Vimpat: 200 mg.
Folic acid: 2 mg.
B12 shot: once a month.
These are 23-year old Emily Emond's responsibilities when she opens her eyes every morning.
Emond has been taking these medications every day for the past five years, as a result of her epilepsy diagnosis in 2018, after multiple Grand mal seizures.
Grand mal seizures, also known as tonic-clonic seizures, are types of seizures caused by epilepsy that result in violent muscle contractions and loss of consciousness, according to Emond.
"My seizures can be scary due to their unpredictability," Emond said. "I never know what's going to happen next. I try to stay positive a lot but every once in a while the bad stuff will hit you, and when it does hit: it hits you hard."
From multitudes of medications, nuclear tests, computed tomography, positron emission tomography, electroencephalogram tests and more, Emond's mother said Emily has been through it all. As a side effect of her epilepsy, Emond said she also deals with anxiety and depression.
"Having epilepsy changed Emily's everyday life a great deal," mother Christine Emond said. "All the things we take for granted such as running on the treadmill, walking down the stairs, or carrying a plate to the table have risks when she experiences just a 10-second seizure."
Emond said her only consolation was photography.
After receiving her Associate in Arts in studio art at Broward College in 2015, Emond moved on to UCF where she received her Bachelor of Fine Arts in studio art in 2019.
In May 2019, a few months before she graduated, Emond went through three different surgeries to try and trace the origination of the medical issues. Emond was in the hospital for three weeks, having rods inserted into her brain, strips attached and removed on the surface of her brain, enduring brain mapping and dealing with lack of sleep from the attempts to have controlled seizures. That's when Emond said she got the idea for her project.
"I wanted to document my personal experiences with epilepsy and neurosurgery in a way that would raise awareness to the condition which is extremely misunderstood," Emond said. "I don't want people to be scared of what makes me different."
Using videos, audio, photos, scanography and more, Emond started to piece together a documentation of her experiences dealing with epilepsy. Emond said that she chose photography due to its instant truthfulness that connects to viewers.
"Emily's pieces, there is no denying how normalized these processes are made through her tone," said senior studio art major Anthony DeSanto. "She faces situations that most would want to look away from, and stares them in the eye."
One of Emond's first projects, the WADA (a test that tells doctors which side controls language in your brain) Objects Series, involved three photos as one work, called a triptych. The photos included blood vials, procedure bandages and blood work bandages.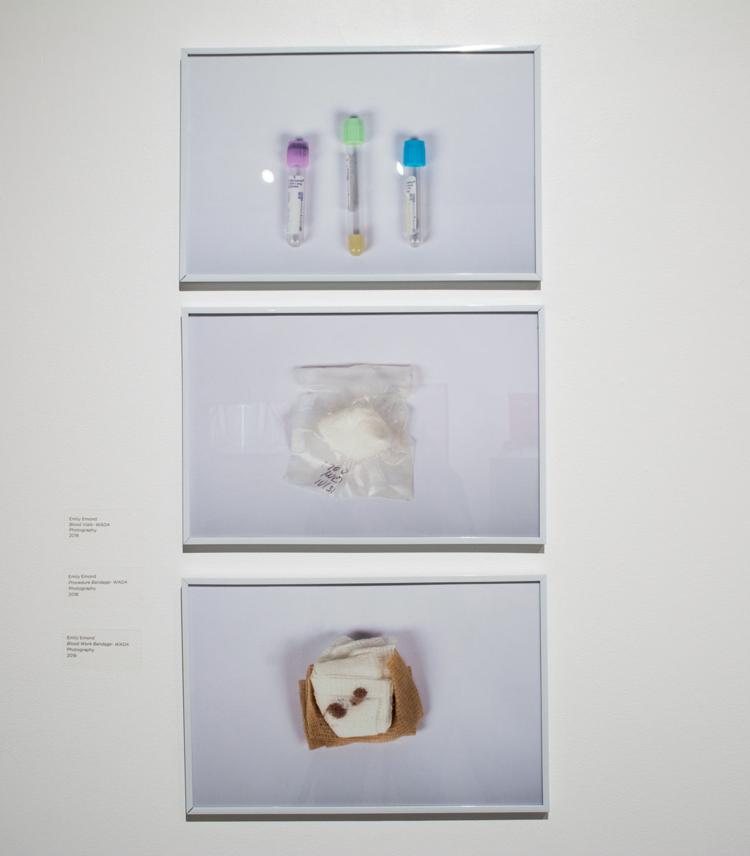 "The objects that affect me including the memories of the procedure show the truth of my hospital experiences," Emond said. "Being blunt and offering sometimes uncomfortable situations or objects is important to relay my condition and life."
Other parts of Emond's 2D work towards the medical project include titles such as the Electroencephalogram (EEG) Paper Series, a Hip to Brain series, a Journals and Tallies Series and a Spect Test. 
"Emily's work is so unique and empowering because she shares her story in such an honest and light hearted way," said close friend and UCF alumna Jenny Nguyen. "She doesn't make people feel bad for her; she educates them."
Emond also used installations in her medical project including her April 2015 Medical Records, The Tiles Project and the Neuropsych Block Test. Emond said that the April 2015 Medical Records piece showed the beginning point of her diagnosis through sound, projection and physical print.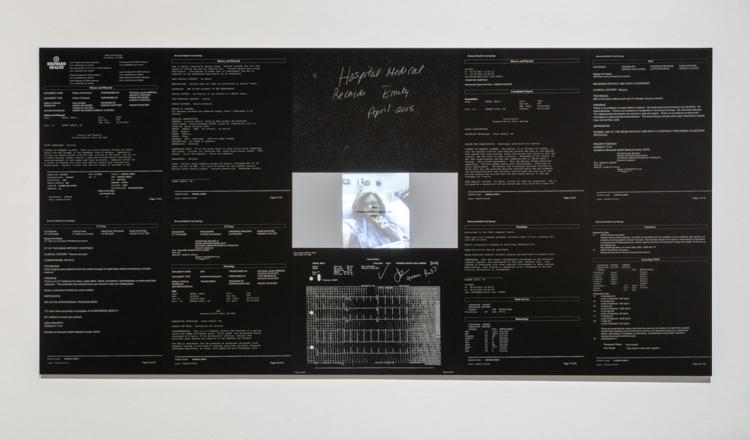 "Each part of this piece represents the same story in emotional, personal and scientific ways," Emond said. "The work shows that there are questions that need answers and a journey that needs to be taken into the understanding of epilepsy and its effects."
On Nov. 5, Emond said she will return to the hospital for tests and another brain surgery. She said she hopes the surgery will bring her and her family clarity on a possible solution. Emond said that she hopes to continue the work on her project and eventually form an epilepsy support group on campus.
"Just because my epilepsy is an invisible disability doesn't mean it's not there," Emond said. "No one should ever feel like they are alone and hopefully with my emotional and scientific work, I can increase awareness in our community and start an educated conversation."