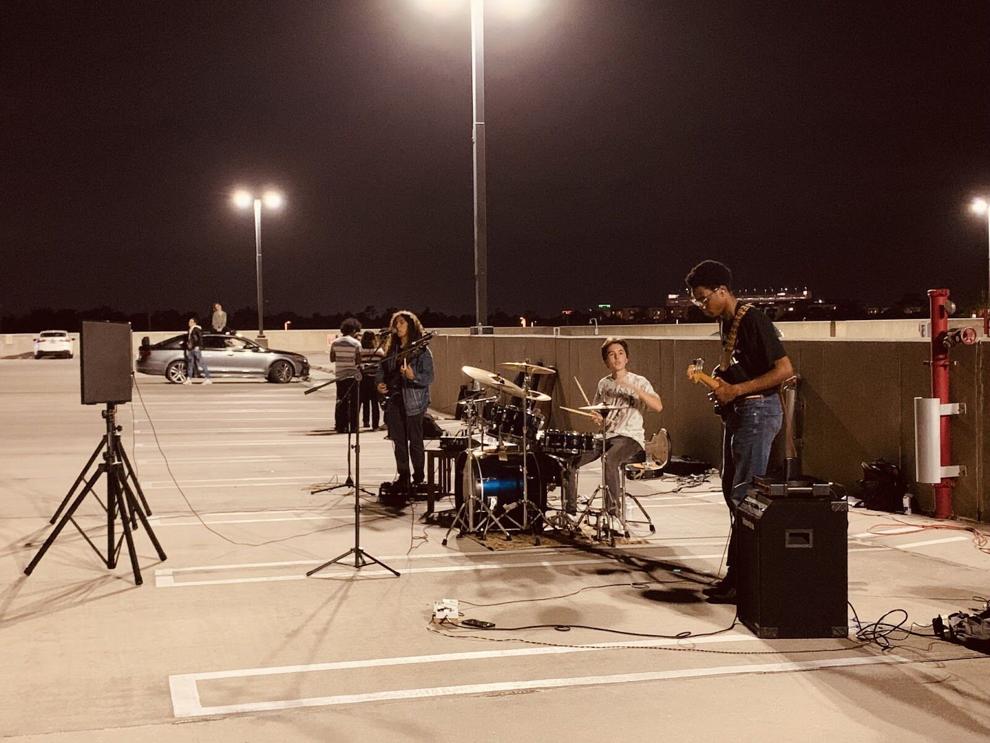 As students packed the bounce house on Saturday, three bands unpacked their equipment and performed a soundcheck. Local bands Miorn, The Wynd and Jupiter Storm prepared for their show that was being held on the top floor of Garage B.
The show was set up by Diego Namnum, a freshman jazz studies major, who is the lead singer and guitarist for Jupiter Storm. Namnum said that he believes playing in the garages can be inspiring for other musicians.
"When you set these kinds of things up, you're enabling a lot of people to meet, make connections and start other bands so it's just this ripple effect," Namnum said.
That ripple was felt by Gia Gomez, a freshman film major, who plays bass in Miorn. Gomez said that when she came to UCF, she wanted to find other musicians to play and write music with. She put up flyers in the Nicholson School of Communications building stating, 'bass player seeking musicians, seeking guitar player and drummer.'
"They found me," Gomez said. "I used to be the person going to garage shows wanting so bad to be up there and now I'm playing with them."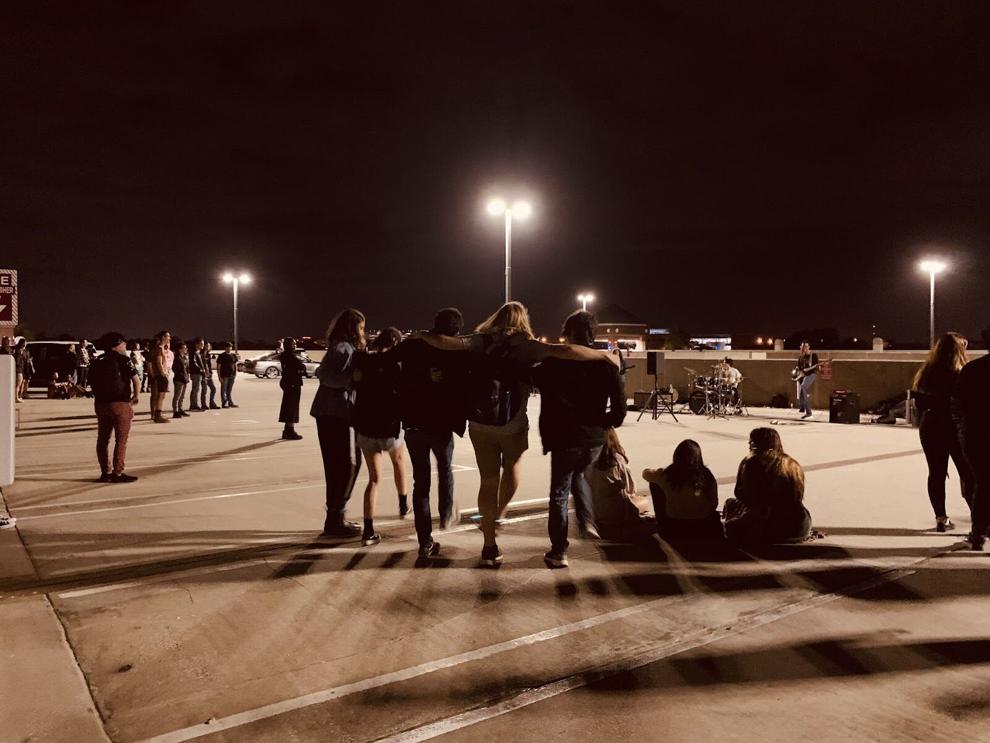 Just one week after being found by her new band mates, Gomez performed for about 100 people in the garage. One of those people included Zac Dostal, a sophomore entertainment management major. Dostal said that his band also uses the garages as a space to practice and perform.
"It's kind of a cool environment," Dostal said about the garage shows. "We can't really practice anywhere else cause our music is really loud so we need a space to accommodate that."
Dostal said that he has attended ten shows that were held in garages and said that they're fun to go to. At the shows, you can find people enjoying the music and the fresh air. With the occasional mosh pit and even a kick line, the garage shows are a welcoming place for everyone to slow down and enjoy the music, Namnum said.
Once the music ended, the crowd left and each band began packing up their equipment. As the last few speakers got placed into the backseat of a car, in the not so far distance the melody of a song being played at another parking garage show could be heard flowing across campus.