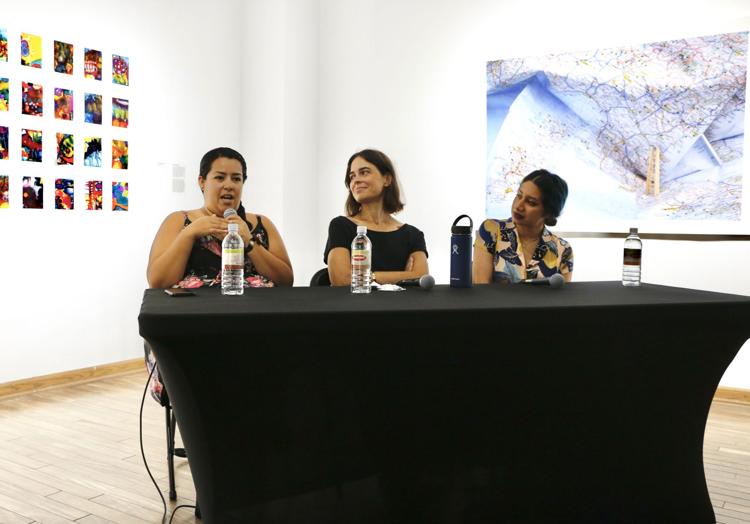 There are more than 68,000 students at UCF who represent different parts of the country, of the world, various races, cultures and ways of identifying themselves. The new Latinx exhibition at the UCF Art Gallery, "Coalesce," accurately compares to who UCF is as a university.
The term "coalesce" means to come together to form one whole. As a way to discuss the new exhibition, three inspiring women spoke at a panel discussion that ranged from intersectionality to what the term Latinx means to them.
Curator Erika Hirugami, UCF lecturer of Art History Melissa Geppert and artist Kiara Aileen Machado sat together side by side early Friday morning, a time when students are either running to their next class or busy finding a parking spot. Each of them had a significant part in the exhibition and were eager to express their ideas and opinions throughout the entire discussion.
"I represent two different cultures, and that performs a lot of what I do… it's my responsibility to make space for these types of conversation because it's not so predominant in the art world," Hirugami said.
Being Japanese and Mexican, Hirugami has experiences with her own intersectionality and the art that she wants to put together in an exhibition. Hirugami is the curator of "Coalesce" and the CEO of CuratorLove, a company founded in 2015 that defines themselves as a global art practice that works with art galleries and museums to create innovative curatorial projects.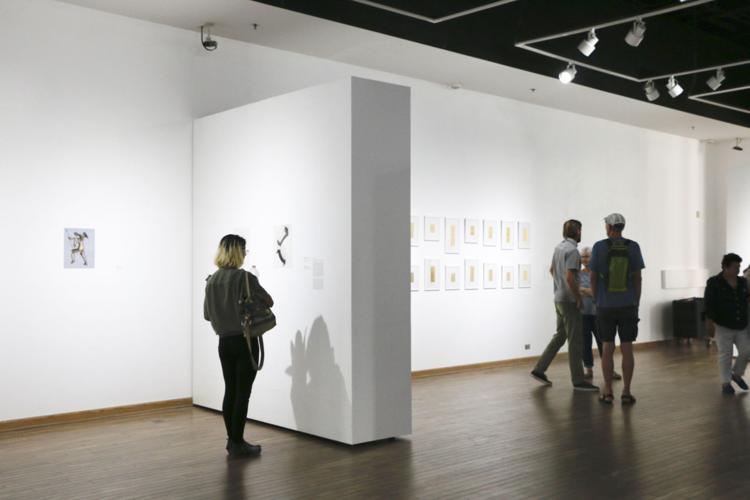 This open space of intersectionality that the exhibition brings light to houses 12 Latinx artists that are from all over the world, including Machado who is Guatemalan and Salvadoran.
"I think that most of us have an intersecting identity… I think it broadens our, at least, my perspective into living in a household with two different cultures," Machado said.
Machado's three art pieces hang in the beginning part of the exhibition. Each painting confronts the erasure that is experienced in marginalized communities, especially the ones that define who she is. By including parts of her two different cultures, Machado is creating a vivid, oil-on-canvas platform where Central America is represented. This is a stark contrast to her earlier memories where her white professors couldn't relate to what she was painting about.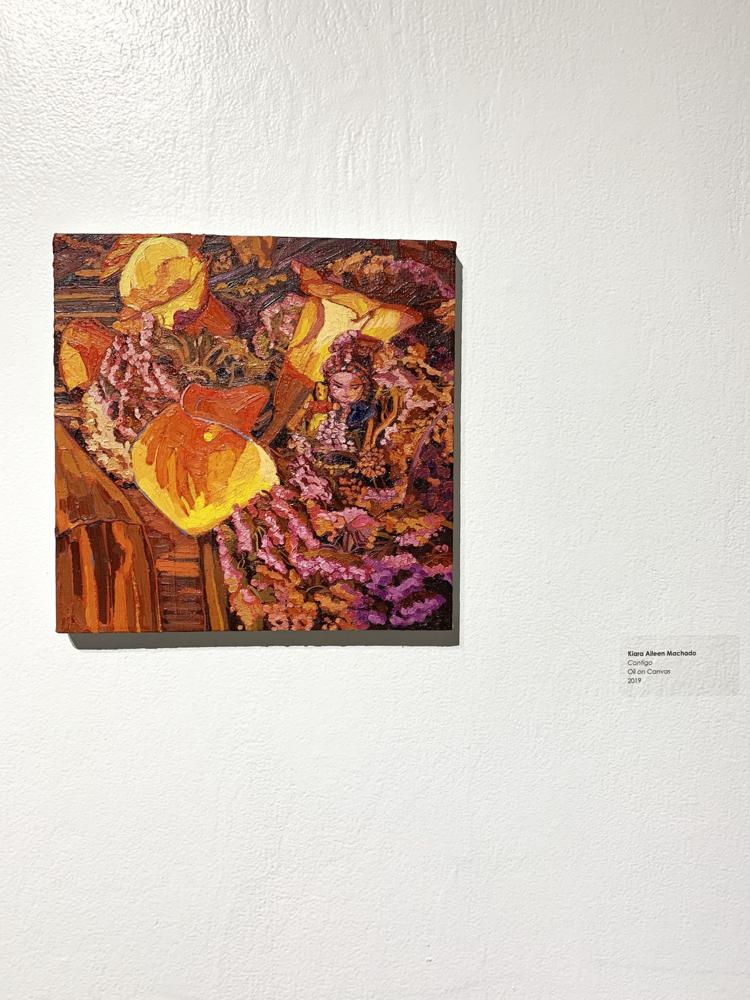 The question of intersectionality, is passed to Geppert. Since her research interests range from visual and spatial culture to 20th and 21st century Latin American art, her experience with intersectionality is of academic nature.
"In the contemporary moments, artists and different kinds of cultural producers continue to engage with questions of globalization, post-coloniality, and migration," Geppert said.
Since "Coalesce" is a Latinx exhibition, the three women talked about how each of them interpret the term Latinx, including how terms for the Latinx community are constantly evolving.
Hirugami acknowledges that Latinx is becoming this encompassing term, in which the "x" includes the LGBTQ+ community.
"It gives the space of Portuguese speaking people, for French speaking people, for the Carribbean to be added, and for blacks to be added… it gives this kind of like inclusive way in which we all communicate," Hirugami said.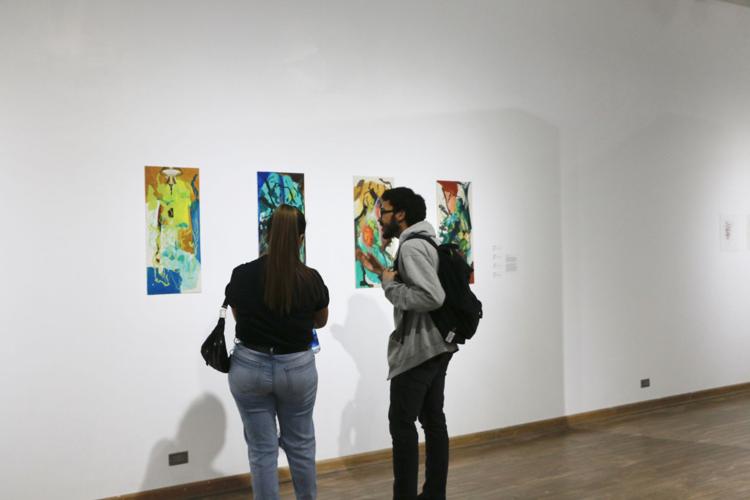 This inclusivity is shown in Machado's personal identity as Latinx, or Central American.
"Now, I need to research articles in Spanish that discusses those topics, because I feel like I end up confusing people, trying to explain one word… it's interesting with something that's ever changing into Spanish," Machado said.
Although this panel provided a space to talk about intersectionality, Hirugami believes that this conversation has always been generated from people outside the Latinx community.
"It's very complicated that we are addressing who we are, as artists, cultural producers, as professors from a lens that isn't ours or provided by us...being an American is easy, but every single other has to make space for otherings, and it's something that we're not doing to ourselves, someone is doing to us," Hirugami said.