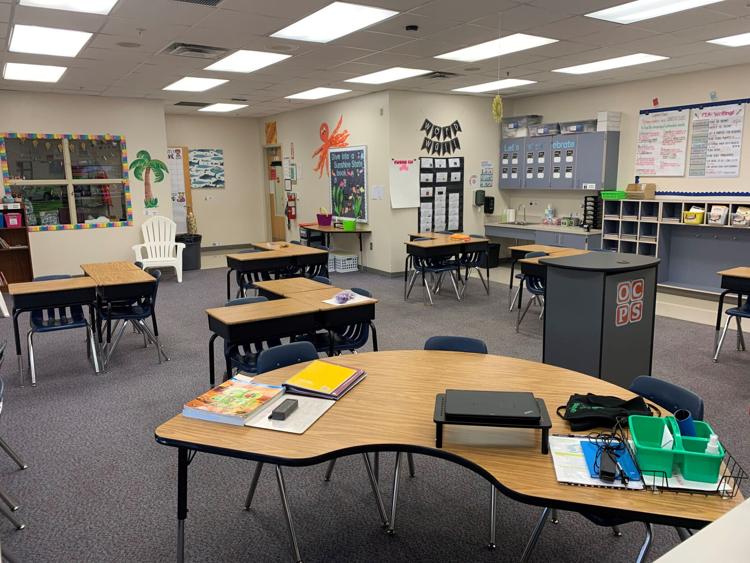 Teachers everywhere are trying to adapt to remote and distance learning while keeping up with their personal lives. 
"Being a teacher, you have a very important job to society," UCF alumna Alison Augustyni said. "You get to directly affect the community that you are in and that you serve. The reason why I became a teacher is because education is important and every child should have access to a quality education. Education is power."
Augustyni is a fifth grade elementary school teacher in Orange County. She graduated from UCF in May 2018 with a degree in elementary education. Augustyni said she was always comfortable working with children since high school and college when she coached gymnastics and cheerleading. She said being with kids is something she always had confidence in and knew she would love to do it as a career.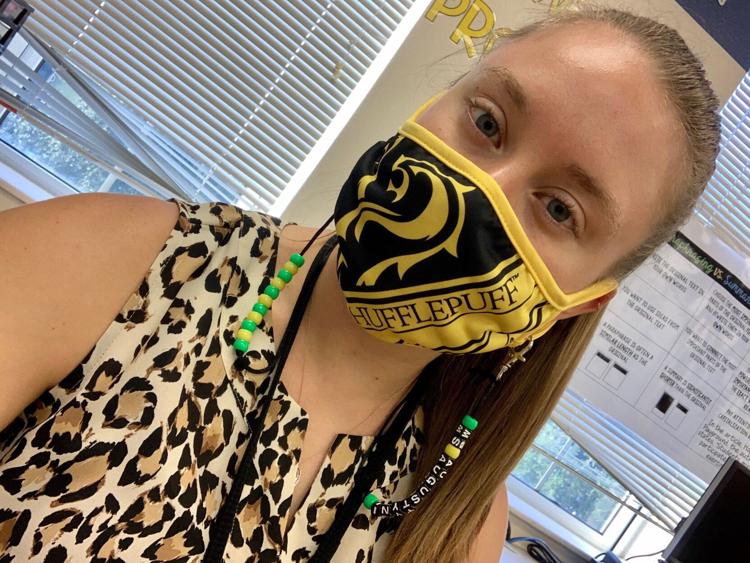 Augustyni said when she found out she had to teach remotely she was nervous, however, she was able to adapt and teach a hybrid class that consists of five students in the classroom and 14 students online. She said the hardest part about teaching students through digital learning is when the students won't turn on their laptop camera. 
"I can reinforce it, I can remind them a hundred times and if they don't want to turn it on, they're not going to turn it on," Augustyni said. 
Augustyni said she had to figure out different ways to keep the students engaged. She said she hopes the UCF education department is tailoring their curriculum because the future teachers need to be prepared for the new norms of digital learning. 
"The curriculum that they taught us was very traditional, paper-based but nothing was ever taught like, oh you can use this piece of technology to do this or did you know you can do this on your laptop, or do you know this educational program on your computer," Augustyni said.
Taylar Wenzel, professor of elementary education, said the education department at UCF has always had instruction in educational technology. She said she thinks that the students graduating this year are now more equipped with digital learning than those who graduated in previous years. 
Wenzel said in each of their courses they have modified the curriculum, they  added a module in their reading practicum course of how to assess a student in reading remotely. She said they also added a clinical experience in their course which is a virtual book club to engage with kids through digital learning.
"Our students have the opportunity to meet with children for four weeks every Wednesday afternoon and to plan engaging instruction in a virtual setting," Wenzel said. "We use zoom, guided books for that lesson and each of the teacher candidates plan their own small group activities with children based on their interests." 
Wenzel said she and other educational professors at UCF have identified some courses that they will revise to have an emphasis on remote learning. 
UCF alumna Madison Daniel said she is grateful that she is still teaching, however teaching remotely isn't the same as teaching in person. 
Daniel is a dance teacher at Midway Elementary in Seminole County. She graduated from UCF in Dec. of 2017 with a degree in communication sciences and disorders and a minor in dance. She said after she graduated college she didn't have a job for six months and during that time she applied to be a dance teacher for Midway Elementary.
Daniel is a sixth-generation teacher in her family and teaches dance to students starting in kindergarten up until fifth grade. She said she loves to teach her students how to express their emotions through dance. 
Now with the pandemic, Daniel is teaching digital learning through Seminole County Virtual School. She is instructing five different classes of physical fitness to various students in different schools and grade levels. 
Daniel said one of the reasons why she became a teacher is when her brother got diagnosed with cancer. Daniel moved back home to help take care of her family and help pay for medical bills.  
"I genuinely want to change the world," Daniel said. "I know that may sound cliché or funny, but I feel like that's the whole reason why people become teachers in the first place."
Daniel said she thinks this pandemic has made everybody more hyper aware of everything and one of her challenges she said is having to tell students constantly about doing their assignments while teaching virtually. 
"What makes teaching fun is seeing that direct impact," Daniel said. "Being able to hug them, being able to congratulate them when they do something really well, being able to push them forward. They give me life. They hug you and tell you they love you."
Daniel said the pandemic has made her more appreciative of what she has. She said with everything that has happened throughout the pandemic, it has shown everyone how much they really need to invest in education and how important teachers are. Daniel said this year has changed everybody's mindset and has shown how important human connection and human communication is.
"Nothing can replace a teacher," Daniel said. "It doesn't matter if it's a robot, it doesn't matter if it's a Zoom call, a webcam, whatever it is nothing will ever be able to replace a teacher."