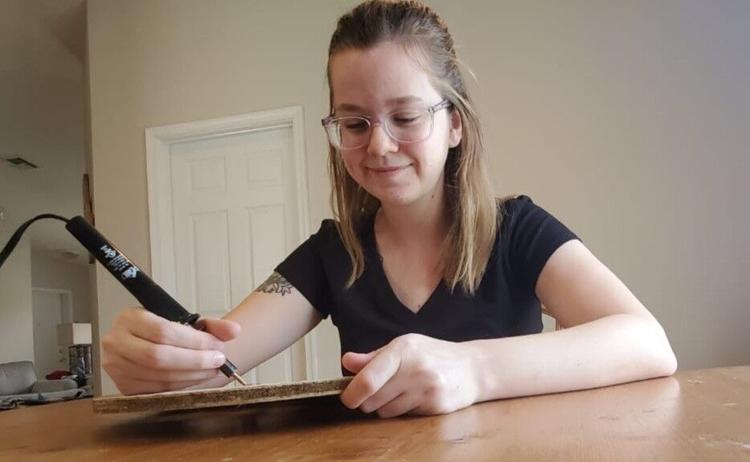 This is the first installment of Centric Magazine's exclusive digital series about small businesses that have flourished during the COVID-19 pandemic.
Erika Didden, junior pre-veterinary major and Colourtivity Esty shop owner, said her main inspiration when creating recycled artwork is nature. Didden said she takes colorful components from outside, such as flowers, and combines them with recycled materials to make something amazing.
"I've always made art since I was little and I have also been passionate about the environment and being as eco-friendly as possible so I decided to combine the two and make art," Didden said.
Back in March, Didden opened her own Etsy shop to sell recycled artwork. Items in her shop include jewelry, biodegradable confetti and custom pet portraits. She said between studying for her pre-veterinary major, volunteering and being a dog walker on the side, she never had the time to focus on creating her own business until COVID cases increased earlier this year.
"I had motivation because I saw other people picking up stuff and I said 'this is something I've always been passionate about and always wanted to do so why not do it now?'" Didden said.
Didden takes everyday items that people normally toss away, such as newspapers and plastic, and upcycles these materials into works of art. She said these normal household items would otherwise not be given a second chance and turning them into artwork for people to enjoy is what her business is all about.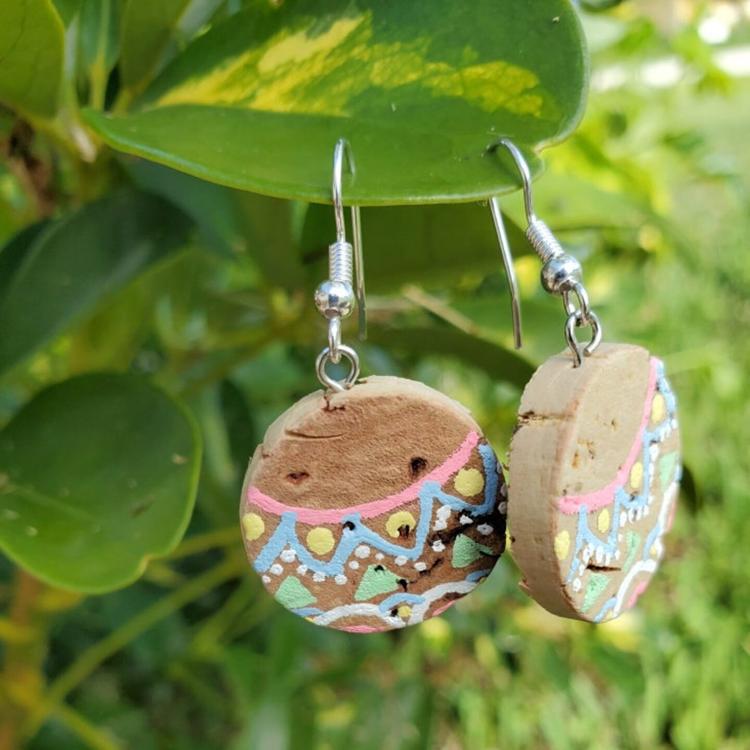 "I really like seeing the beginning and the end of my work to see the big difference that I made and that I made it more beautiful than it was before," Didden said.
Over 4.4 pounds of waste are thrown away every day in each household in America according to Save On Energy. With around 323.7 million people living in the United States, that creates roughly 728,000 tons of daily garbage.
So far, Didden has recycled 50 pounds of materials since May and said she plans to recycle a few hundred pounds of waste by the first anniversary of her business, Colourtivity. She has fulfilled 17 orders since opening her shop. She said because her creations are made to order, it can take days — even a week — to finish.
Didden said her dad, Erik Didden, has been a huge help when creating her business. Erik Didden said that while his daughter is doing mostly everything on her own, he is merely guiding her when she has questions pertaining to logistics, packaging, shipping, and verbiage when replying to customers.
Erik Didden said that "being proud" doesn't begin to explain how he feels about Didden opening up her own business during a pandemic.
"The bigger lesson here is that no matter what the challenges are, that a positive and determined mindset can bring success even during the most difficult of times," Erik Didden said. "When your child discovers that on their own you know they are well on their way to prepare for the rest of their life and other challenges that are thrown their way."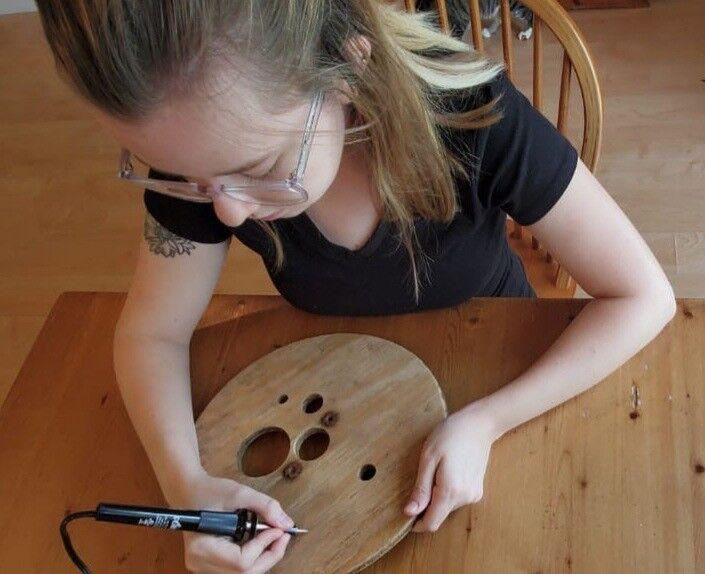 Didden also credits her boyfriend, Justin Dudley, for helping with her business. Dudley said he helps her get materials but other than that, Didden does everything on her own.
"I see her working on her business all the time, especially recently," Dudley said. "I've even seen her working on it while she listens to lectures."
Dudley said that the biggest challenge for Didden while running her business is getting more orders than she was prepared to handle. He said making art like hers is time-consuming and finding the time for all of it sometimes can be a problem for her on top of her other responsibilities.
Dudley commended his girlfriend for her talents and her ability to look at something that most people would ignore and turn it into something that people love.
"It's crazy to me. Some of the ideas she comes up with just by looking at something once," Dudley said.
By creating upcycled art, Didden hopes that people are either inspired to make something out of items they would normally throw away or donate to those who do.
Didden wants to keep creating upcycled artwork for as long as she can. She said in the future she wants to also create demonstration videos where people can see and learn how to make stuff with recycled materials.
"There's things that are being thrown away that could still be used for a long time and that's what bothers me," Didden said "I don't like how poorly people are treating the Earth and how many things people throw away all the time."
Didden said she wants to make an impact and help people make greener choices by creating unique, upcycled pieces that can't be found anywhere else. She said hearing back from clients about how much her recycled artwork has impacted their life is what motivates her to keep creating.
"If the people who buy my work feel like my art is good enough to be a part of their special occasions, then I want it to be the best that it can be to help make their day more memorable," Didden said.