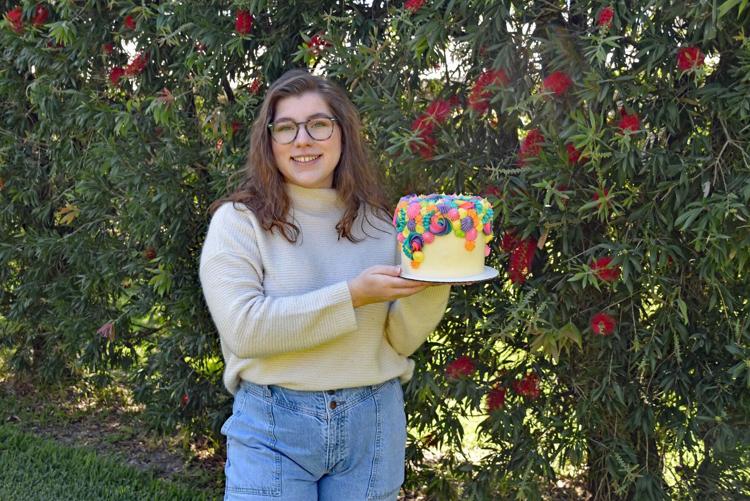 This is the second installment of Centric Magazine's exclusive digital series about small businesses that have flourished during the COVID-19 pandemic.
All was calm in Memphis, Tennessee as a little girl around the age of four was playing with paper dolls that were given to her by her grandmother. 
She would cut out clothes for her dolls that she would later place in a catalog to sell, which also included a hand written receipt with every purchase.
Fast forward to 2015, when that same little girl took her pretend business and made it into a reality with her passion for baking.
Junior restaurant food service management major Emily Davis, discovered her passion for baking when her grandmother would visit her in Tennessee. Davis said they would bond over baking cookies or cakes together, especially during the holidays.
After moving to Sarasota, Florida, Davis created her own baking business and decided to name it Lemonly's Bakery, which she manages from her home during school breaks.
Throughout the years, Davis has had the support of her family and peers. In 2015, she even won an award for best dessert at the annual Pray, Eat, Vote competition held by Bee Ridge Presbyterian church in Sarasota, Florida.
"It's the first time I've seen some of our people getting their dessert before they got their main course," said Davis' grandmother, Carol Chiodo.
However, with the highs come some lows. Davis lost her pastry and baking internship at Dollywood, an amusement park in Pigeon Forge, Tennessee owned by country singer Dolly Parton, due to the effects of COVID-19. 
Before the pandemic, a friend of Davis' and hospitality management junior, Chelsea Rojas, had attended a career fair with her at UCF's Rosen College of Hospitality Management. There, she had witnessed Davis being interviewed by Dollywood recruiters. 
"You could tell how excited she was about getting to talk with them," said Rojas. "So I felt really bad when it got canceled because I knew she was looking forward to it for so long and it was something related to her major and her passion." 
The summer internship would have required Davis to develop different skills such as learning how to make specific types of pastries and making candy. 
Davis is required to complete three internships to graduate. Her internship at Dollywood would have been her second. 
Though Davis lost this opportunity, she found another way to improve her skills over the summer. Through lots of practice, Davis was able to improve her technique of making and applying a smooth buttercream exterior onto a cake. 
Davis discovered that after a long process of applying buttercream, freezing the cake and applying more buttercream with a piping bag, holding a flat edged tool in a 90 degree angle while spinning the turntable 360 degrees creates a smooth texture. With this method, Davis was able to bake and promote her business more efficiently.
Davis also creates content for UCF's Rosen College of Hospitality Management where she demonstrates how to bake and ice cakes.
In the past, Davis would promote her bakery through her local neighborhood website, Facebook and Instagram. She said she improved her advertising skills by joining many local Facebook groups. From there, Davis gained some traction, which resulted in her receiving more requests than previous years. She now takes on two to three clients — sometimes, even more — almost every weekend.
As Davis works on an order, she  also uploads instructional videos of herself to TikTok after noticing that not many other videos on the platform were explaining how to make cakes thoroughly. 
Davis uploaded her first instructional TikTok in March. Since then, it garnered over 400,000 views and within a month, she gained over 10,000 followers. As of now, Davis has over 20,000 followers on her TikTok account.
Along with improving her skills, Davis' main priority was focusing on her bakery which meant she did not have time to pity herself about losing her internship.
"I didn't want to pity myself," said Davis. "I didn't want to sit there and mope around; like, I wanted to push in and do what I could."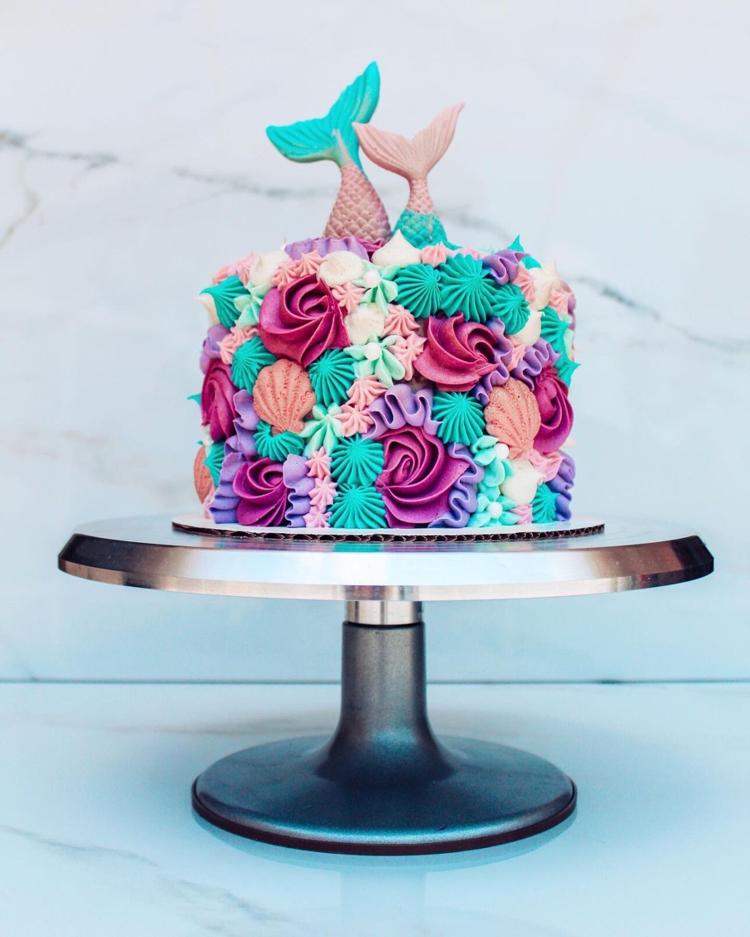 On top of managing Lemonly's Bakery and her newfound TikTok prominence, Davis was taking three summer classes and found another internship as the assistant student director of student life at UCF's Rosen campus and was helping prepare activities for the fall.
Though Davis has been through some hardships, she has always looked toward the positive by putting her energy in her work and finding ways to improve.
Davis' best friend since elementary school Megan Reid, said that Davis is the most hard working person that she knows and finds that trait about her very impressive.
"She has been through quite a bit in her life," said Reid. "And she does not let that affect her work. She actually works harder after it 'cause baking is something that's truly her passion and so, she's just dedicated to it and stays driven with what she's doing." 
As for the future, Davis initially doesn't want to open up a professional bakery right after graduating. Instead, she would like to get more experience from working at other restaurants or possibly enrolling in culinary school. Davis has also considered working behind the scenes in the hospitality field such as a public relations company or a food magazine.
Davis said that as long as she's happy with whichever path she chooses, she will always have the faith and support of her family — especially her grandparents.
"And if that changes a little bit from just the pure baking into other facets, we'll be super proud of that too," said Chiodo. "She has always more than met whatever expectations we can have for our grandchildren."