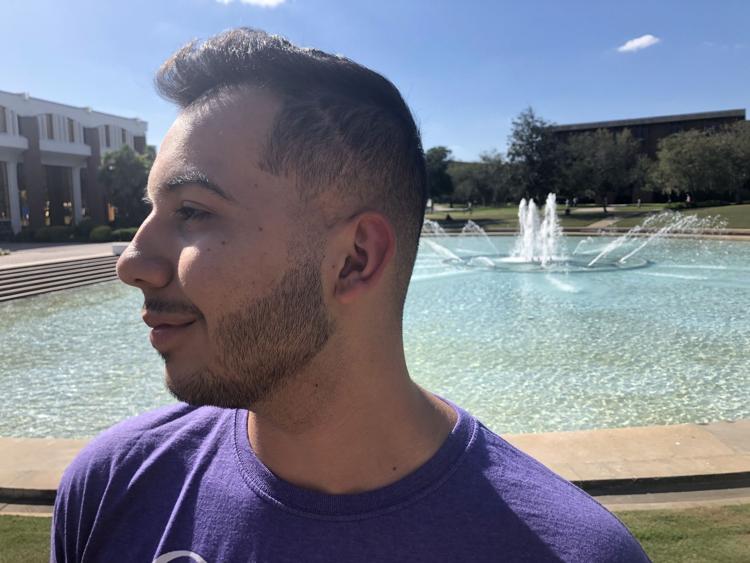 For some people, a fender bender might ruin their day. For Chris Alegria, it saved his life and left him with one request: a really cool scar.  
When wet roads caused Chris to get rear-ended, the last thing going through his mind was that he would have to endure 7 1/2 hours of surgery to remove 98 percent of a grade IV medulloblastoma doctors found in multiple brain scans. This means his cancer was fast-growing and isolated to his brain. 
It was possible that after surgery, Chris may forget himself, his family, how to talk, how to do basic tasks, wake up with a disability or possibly not even wake up at all. 
Yet, his perspective is surprising. 
"I realized I had lived a really good life. I was a senior in high school and had recently gotten accepted into UCF. Everything was going well for me," Chris said. "I loved being alive so I kind of appreciated my whole life and I realized, you know, even if I come out with disabilities or if I don't come out alive, I kind of accepted I had a good life and appreciate those last moments."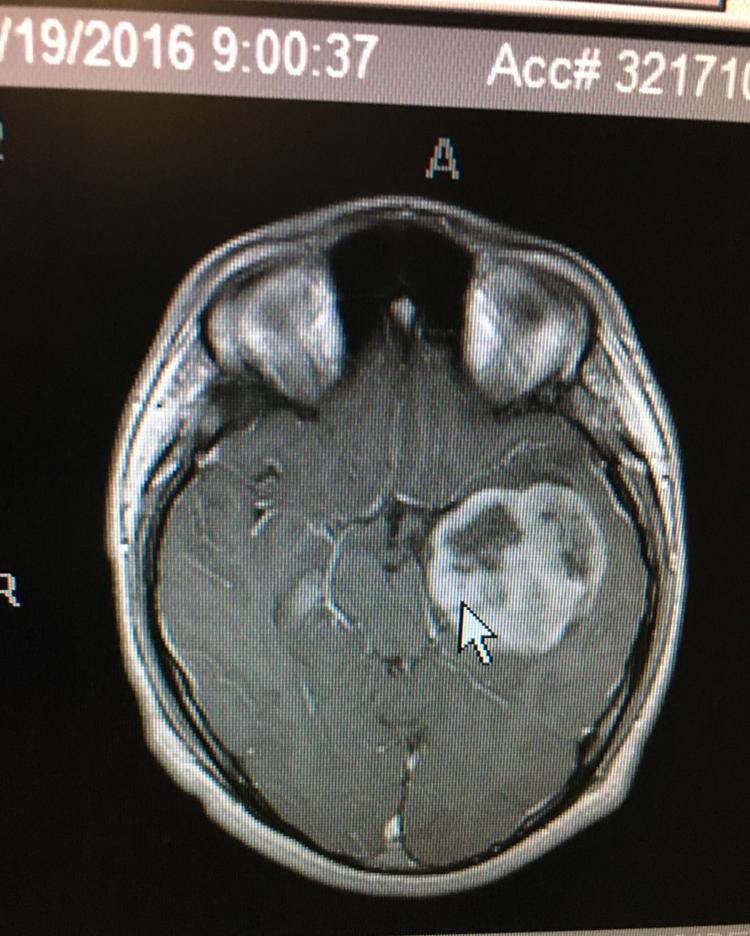 Chris, a UCF junior health science major, calls this accident a blessing in disguise. 
He said his pain was so intense he didn't even feel like a person because he couldn't sleep and suffered through constant agony. 
"My first words were 'I love you so much mom,' and then after that, I started going on a cursing rampage about all of the immense pain," Chris said. 
His road to recovery wasn't easy. Surgeons sawed open his skull, entered his brain cavity, and inserted a metal plate in his head to hold his skull in place. Alegria said the discomfort was so bad initially he didn't want to be alive. He had 30 sessions of proton therapy radiation specifically designed to target his tumor at M.D. Anderson in Houston, along with 24 addition chemotherapy cycles.
Although his surgery was a success, he lost top right peripheral vision in both his eyes, making driving and even walking a challenge. Chris was able to keep his license but didn't drive for months after his surgery, and learning how to walk with vision loss took some getting used to.
On Sept. 21, Chris hit his two years of being cancer-free. Despite trying to maintain a positive attitude during his treatment and recovery, it wasn't always possible. 
Chris and his family had a fair share of struggles. In September 2017, he received his cancer-free diagnosis, but two weeks later his dad, Boris Alegria, was diagnosed with stage IV lung cancer. A few months later, his mom, Isabelle Alegria, received her own cancer diagnosis of stage III thyroid cancer.
At times, Chris finds himself getting frustrated with his limitations. But once he realizes what intense challenges he's had to overcome, he's able to cut himself some slack. He realizes these barriers helped him grow as an individual. 
Throughout his treatment, his mom, who he refers to as his best friend, was his number one supporter. 
"I was always on the edge of 'I don't think I can do this anymore' but my mom would always be the one to give me that immense positivity," Chris said. 
Isabelle said she believes Chris fueled his parents to never give up and to continue working hard. Although she says her family has always been hard workers, Chris' determination to fight cancer throughout his senior year rubs off on the people he meets. 
"Everyone who gets to know him gets all of his positive vibes and all he is about," Isabelle said. "He shares his experiences, tries to inspire others, and makes the best out of life and makes sure he lives with a purpose."
Chris's rollercoaster of a battle with cancer shaped his decision to become the Survivor Chair for UCF's Relay for Life Team. Relay for Life's goal is to spread hope and cancer awareness across campus and beyond.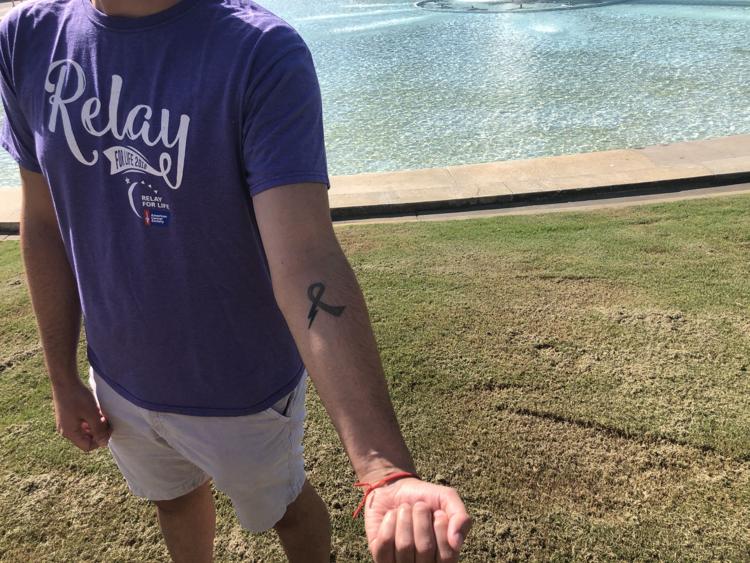 He used this organization to help him connect with other survivors and cancer patients who understand firsthand what he went through, making them a close-knit group. 
Haley Hardin, a second-year master's student at UCF and the current Student Director for Relay for Life calls the organization a family. 
"We are trying to make a space on campus where people can go for resources if they have a loved one or if they themselves are dealing with cancer and they need someone to support them," Hardin said.
Hardin has her own connection with cancer after losing her foster brother to the disease. She said thanks to Chris, she knows Relay for Life is worth the effort and there can be a positive side to things. 
Although she lost her brother to cancer, she knows that isn't what happens to everyone and Relay can help lower the number of people affected if they work hard enough. 
"I always call [Chris] the heart and soul of our team," Hardin said.  
It's this level of understanding and heart Chris hopes to bring to his job as a physician's assistant in the future. He understands the struggle patients and their families deal with during cancer treatment and wants to ensure patients know they aren't alone. 
"I just want to help out people who went through what I went through and show them that no matter what the situation is, there can be some hope," Chris said.
Chris didn't always want to study medicine. Isabelle said he had his heart set on being a lawyer but his cancer experience changed his career path. 
"After going through [cancer treatment] and meeting so many other cancer survivors that are now in the health field, seeing how their stories and their experiences inspire him," Isabelle said, "it gave him hope and has made him completely realize he wants to be able to provide the same hope to other patients going through this." 
Chris realizes the important role positivity played in his recovery. 
"That different positive way of looking at things is so powerful. That's what drove me to beat cancer, that's what drove my parents to fight cancer, and that's what drives most people each day," Chris said. "That positivity is something that is mentioned so many times it may seem repetitive but in reality, that's the thing that will drive your life."
To this day, he carries a huge symbol of that positivity with him every day. 
"I have a huge cool lightning bolt on the side of my head," Chris said, "and it's kind of the spark to my positivity."