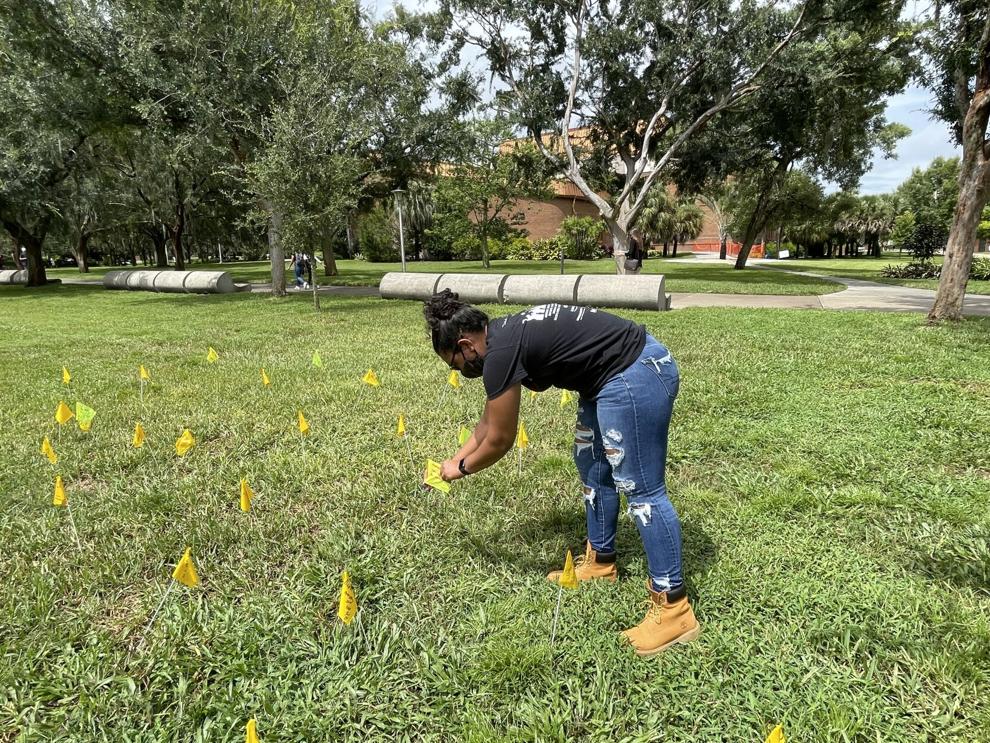 A student slowly walks through a sea of flags as she searches for a spot to place her own among them.
She bends over, sticks the flag into the ground and pauses as she looks out over Ferrell Commons. Gabby Perkins, a sophomore studying health sciences at UCF, said she wrote a Bible verse on her flag as an inspiring message to others.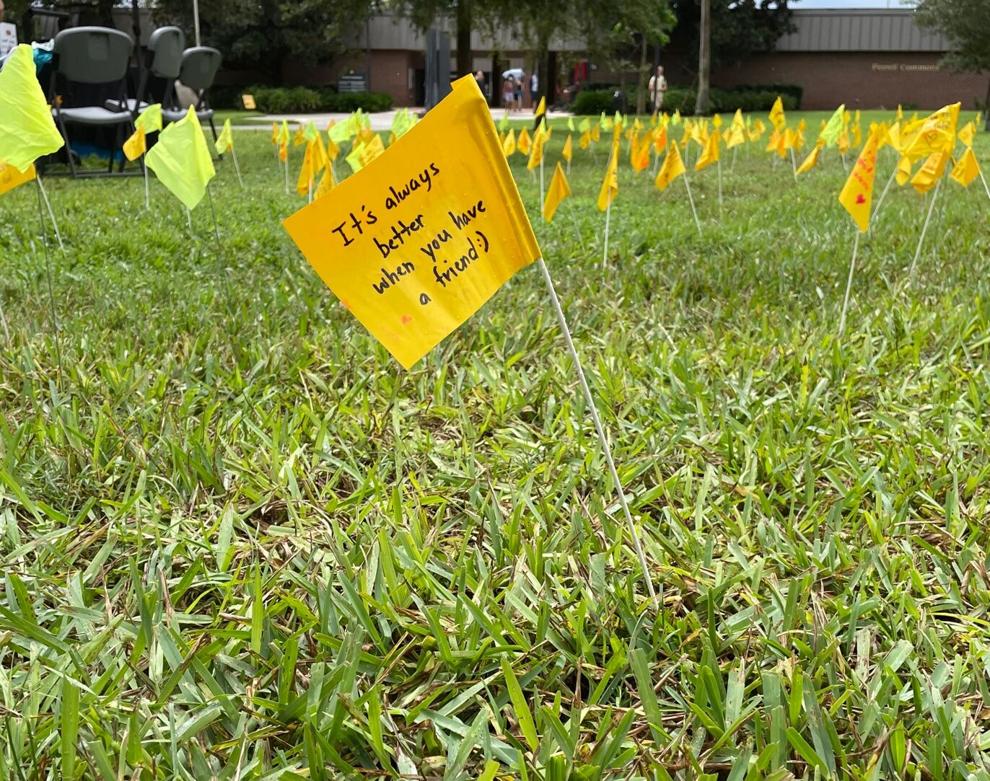 "The verse means whatever is going on in your life, you'll get through it," Perkins said. "No matter what."
Suicide is the second leading cause of death among individuals ages 15-24 in the United States, according to data collected by the Centers for Disease Control and Prevention in 2019. The average age of a UCF student for the 2020-2021 school year was roughly 23 years old. 
UCF's Counseling and Psychological Services remembered those impacted by suicide — family, friends, roommates, colleagues with its annual Field of Memories flag exhibit on Thursday afternoon. 
Vanessa Stein, CAPS assistant director for outreach and prevention, said the visual of flags in the field helps put that into perspective for anyone walking by.
"There's a lot of stigma around suicide," she said. "It's not a myth. The flags kind of help students recognize that it's real."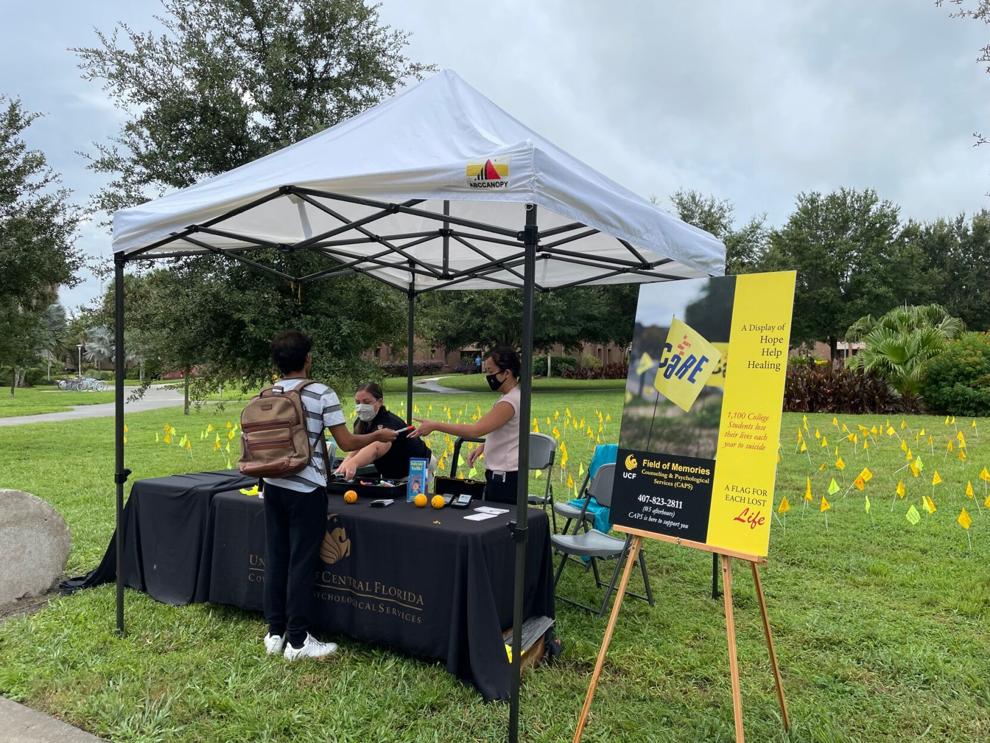 Despite the downpour of rain that morning, more than 100 students gathered around Ferrell Commons to show their support and write messages of hope on flags.
Juan Carlos, a 20-year-old UCF student studying political science, said he stopped by the event because he wants people to know it's okay to be themselves.
"There's a lot of pressure from other people to be a certain type of person or act a certain way," Carlos said. "Just live for yourself."
Stein said she believes anxiety and depression are the top reasons why people seek services at CAPS, in addition to the coronavirus pandemic and its challenges. More than 42% of people in the U.S. reported symptoms of anxiety or depression last December, just over 11% of what it was that same month in 2019, according to the U.S. Census Bureau's Household Pulse Survey. 
"You know, we're all going through this pandemic," Stein said. "We're trying to figure this out. We (CAPS) want people to know they're not alone, and we're all in this together."
Stein said CAPS is back to in-person counseling, as well as continuing its telemental health appointments. Students can also call 407-823-2811 to reach a crisis counselor 24/7.